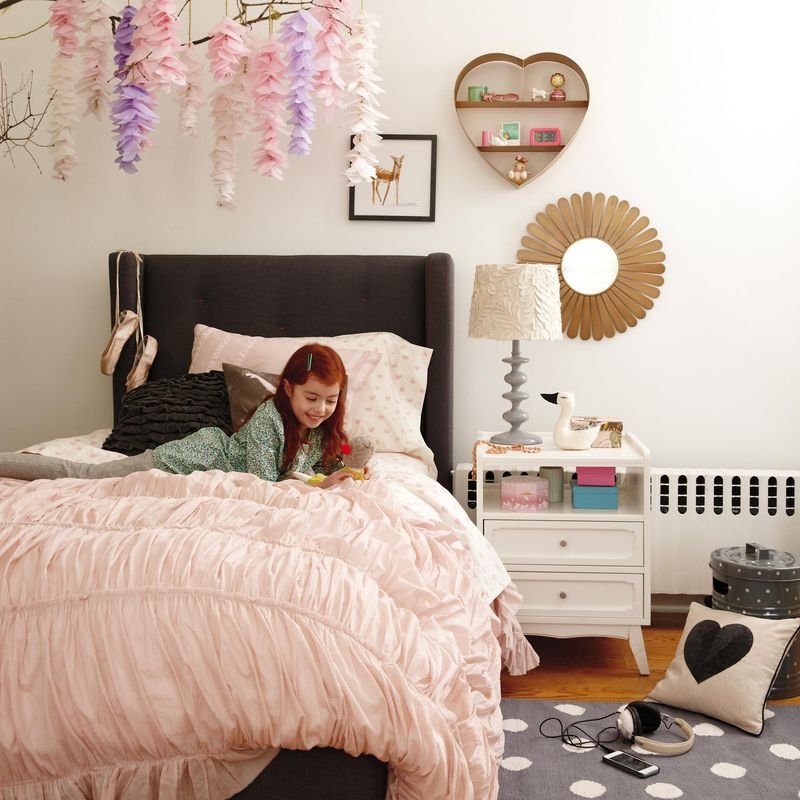 Whattya need?
Tissue paper
Embroidery needle
String
Scissors
How do I make Tissue Wisteria?
Step 1: Fold tissue into rectangle.
Step 2: Cut folded tissue into balloon shape, producing multiple "petals."
Step 3: Repeat with other assorted colors.
Step 4: Fold petal lengthwise.
Step 5: Twist narrow end.
Step 6: Fold twist into petal.
Step 7: Pinch end of petal.
Step 8: Repeat steps to create multiple petals.
Step 9: With threaded needle, pierce narrow end of petal.
Step 10: Repeat to create flower of desired length.
Step 11: Trim excess string from bottom.
Step 12: Tie knot at the bottom of string.