Written by Chassity Evans of Look Linger Love
With the temperatures dropping it's time to think about more indoor family activities. One of my kids' most favorite pastimes is reading. How special would it feel to have an adorable nook for the sole purpose of story time?
This past summer I, with the assistance of The Land of Nod, helped my friend Jane Pope and her family create the cutest kids' book nook. Here's how we got the look!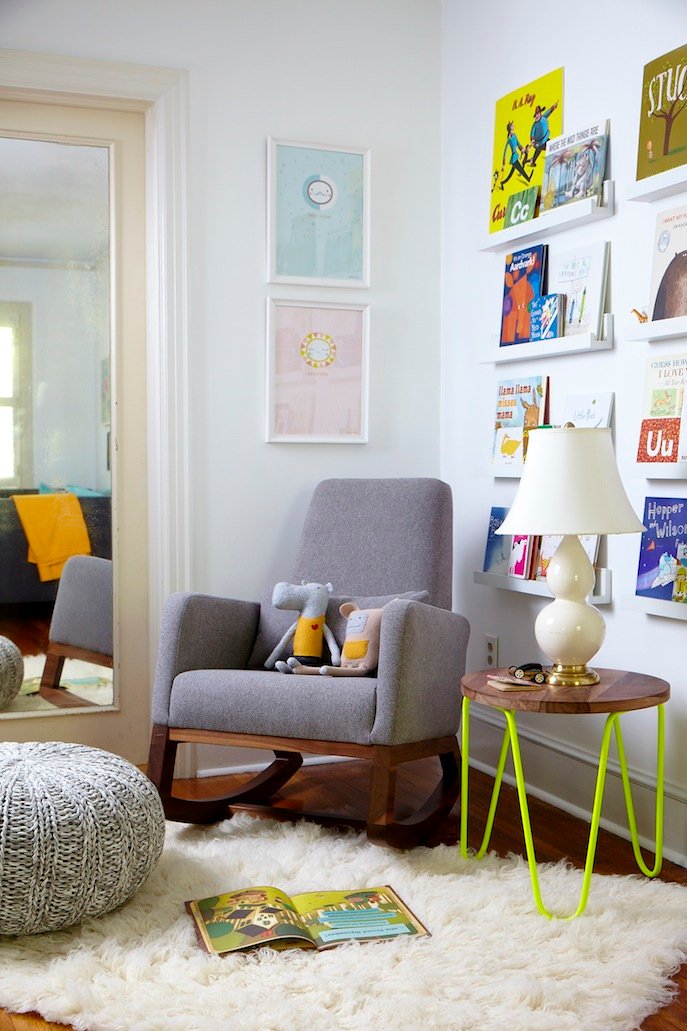 Start with a cozy rug since you'll likely spend a lot of time on the floor. We chose the Flokati Fluff Rug. A soft rocking chair like this one by Joya will take up little space and will provide a cozy spot to rock. The knitted pouf can serve as secondary seating or a soft place to rest your feet. A side table will come in handy for drinks and to place a reading lamp. I love this neon table! As far as book storage goes, I love The Land of Nod's straight and narrow peg rails. They conserve space and showcase the book in both a functional and beautiful way. Add some cute artwork to the walls like these day and night pieces.
Looking for more book nook inspiration? I also pulled together this fun green, white, and brass space.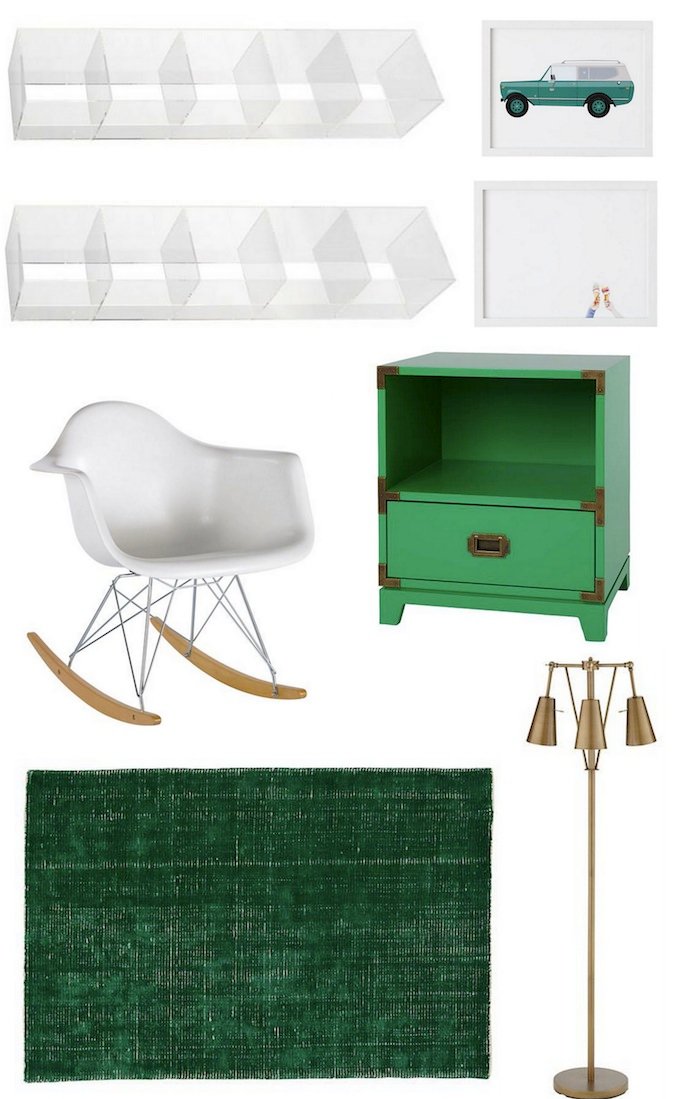 Check out all the details from the Pope family Nod makeover here.
Chassity Evans is a blogger, Charleston, SC dweller, wife, and mother. She launched Look Linger Love in September of 2010 and it is a daily lifestyle blog where she explores her passion for style in fashion, interiors, and entertaining.