Post by Bryn of Her Own Wings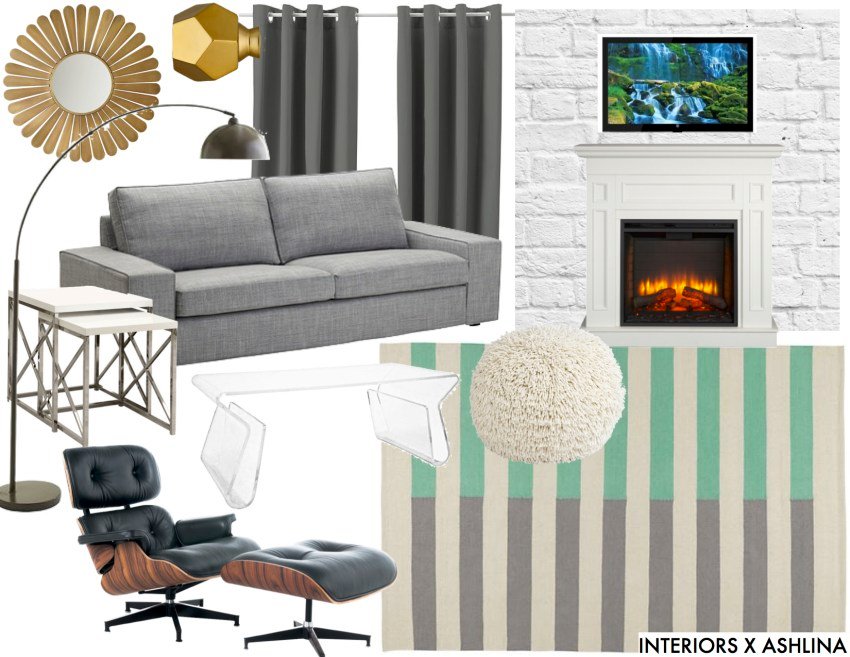 If you're like me, you may have found yourself swooning over the beautiful kid's room decor options at The Land of Nod and have wondered how you could incorporate them into other rooms of your house. Working at a home decor and remodeling website full-time really puts the pressure on to have a beautiful living space of my own. When I began planning a living room design for my family which include two young children (ages 2 and 3), I knew I wanted the space to feel grown up as well as a comfortable place for the kids so I immediately thought of The Land of Nod. After all, why should the kids have all the fun?
We started with a really durable and affordable 8 x 10′ Half Stripe Rug in aqua for the living room which really defined the whole space and lightened up the room which has dark wood floors in it. For the few weeks that we didn't have a rug, you wouldn't believe how loud it was in there! Toddlers can be so noisy without even trying. I found myself throwing blankets on the floor and requesting that they only build towers and race cars on the blankets just for noise control purposes. So, adding a rug to the space was not only a beautiful addition, it was a sanity saving solution as well.
Other kid-friendly and stylish pieces included these Shaggy Pouf seats which our kids absolutely adore and use all the time yet they are sturdy enough to serve as extra seating for adults when we have friends over too. Most of our friends have kids as well so it's a nice option for adults to perch on a pouf close to the floor while their babies roll around by their feet.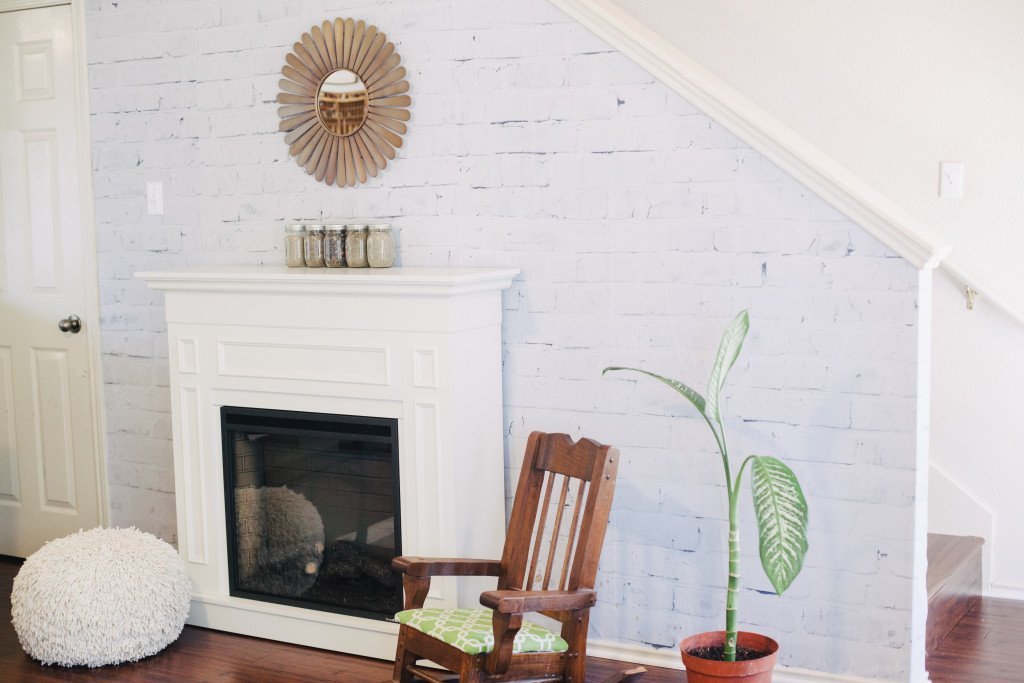 Final touches to the room included this Sunburst Mirror which ended up being a focal point of the room above our electric fireplace, and these Gold Rock Finials which complemented the mirror nicely. We are absolutely in love with our new space and so many people have asked where we got some of these items and are so impressed to hear I thought of incorporating children's decor pieces into all rooms of the house.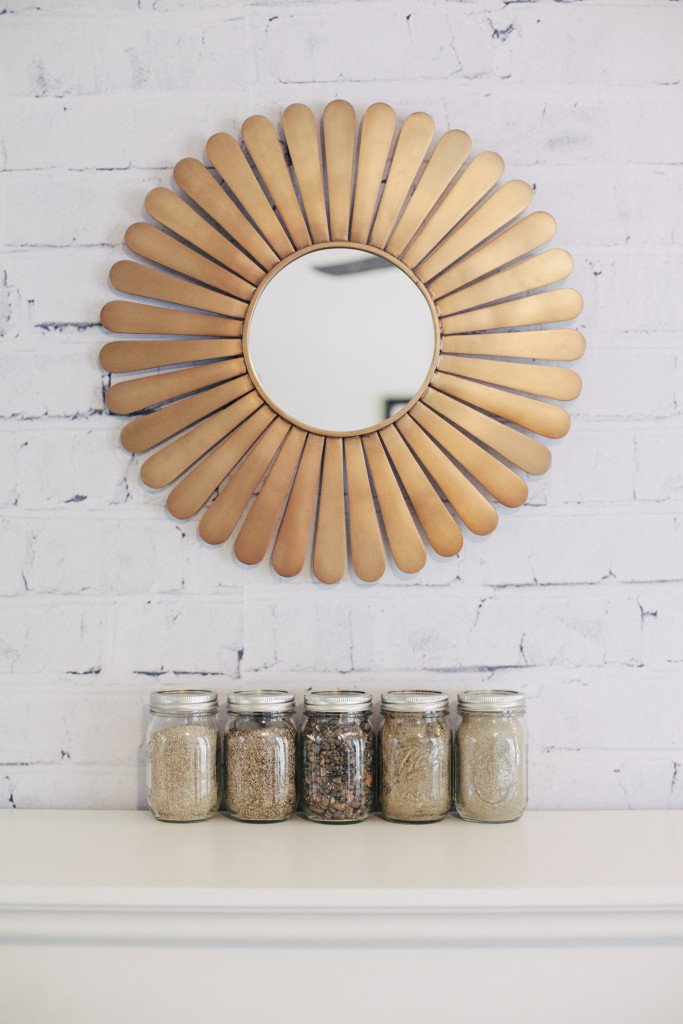 Bryn Huntpalmer is a mother of two young children living in Austin, Texas. She shares bits and pieces of her family's story on her personal blog Her Own Wings. Bryn's latest project is recording a birth story podcast called The Birth Hour.
photo credits: Chelsea Laine Francis