Post by Stephanie, Home Stylist from The Land of Nod's Design Services Team 

Whether you're a parent planning to be surprised by the gender of your new baby, or just prefer to steer away from a gender-specific nursery design, you may find yourself faced with the challenge of designing a neutral nursery. Whatever your approach, here are a few tips to help you along the way.
Although it might sound basic, stick with a wall color in the gray family. Graytint by Benjamin Moore goes with just about every other color on the planet and you won't feel the need to repaint again when your kiddo is ready for their big-kid bed.
Bedding and décor are great places to add accent colors because they are much easier to change than wall paint. My favorite accent colors right now are lemon yellow and seafoam green with a punch of navy. I love using our new Semi Scallop rug in nurseries because it is a piece that will continue to work even as the baby grows into their toddler bed.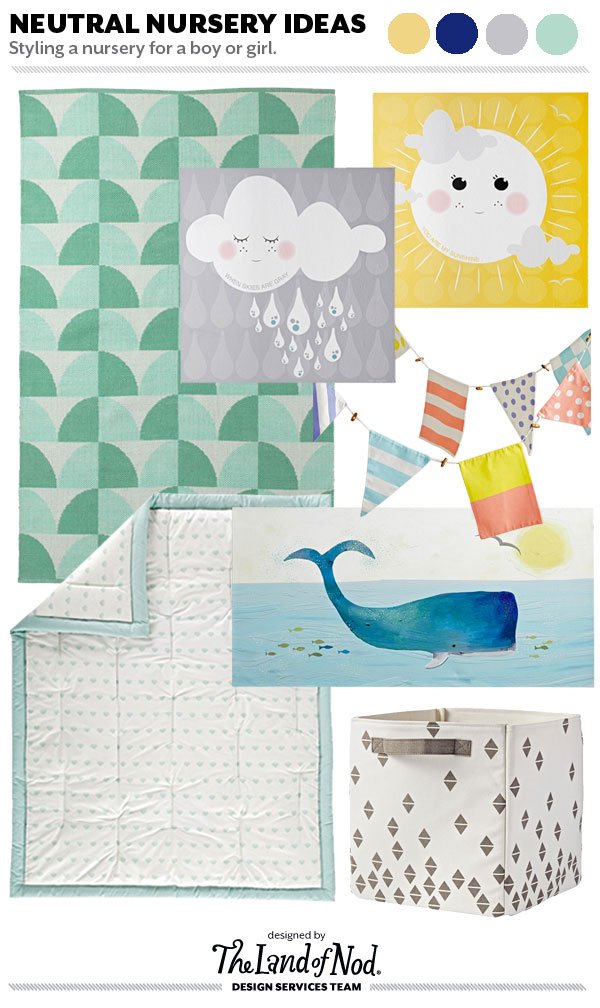 Making a nursery gender neutral doesn't mean you have to skimp on personality. Why not go all-out with faux taxidermy animal heads, banners, and playful wall art? When it comes to a theme, the world is truly your oyster. Whether it's forest animals, sea creatures, or geometric prints, so long as it doesn't scream "baby boy" or "baby girl", it's fair game.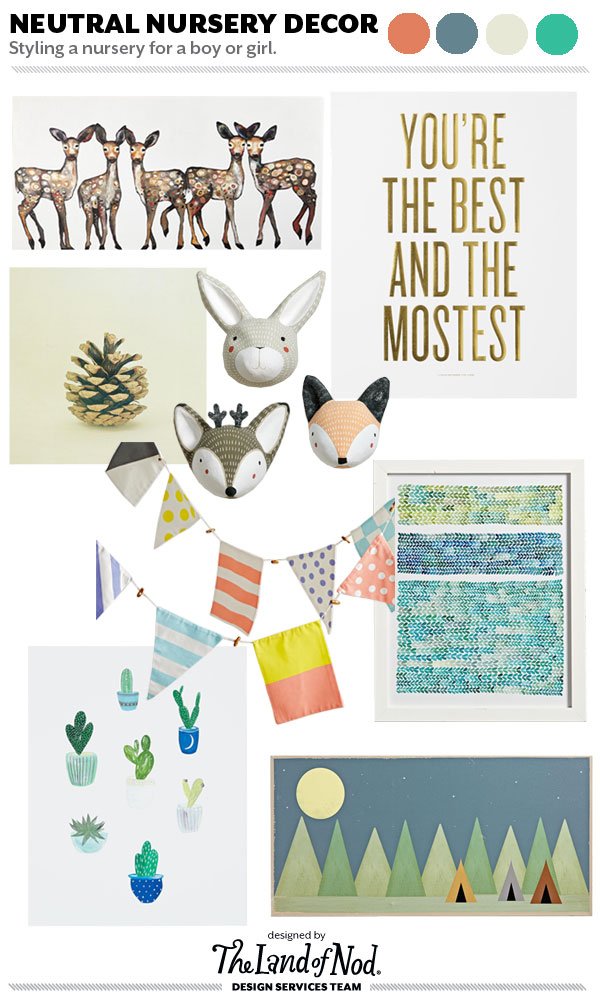 Ultimately, this is your time to build a nest for your new baby, so have fun and enjoy the process!
Happy Styling!
Post by Stephanie Geurkink, Home Stylist from The Land of Nod's Design Services Team. Our Design Services team offers free one-on-one design advice, mood boards and space planning. You have a room to decorate? They'd love to hear from you. Visit The Land of Nod's Design Services page to get started today.