Post by Danielle Kurtz, Creative Director at The Land of Nod 
We here at Nod have had a long-standing love affair with an idyllic summer camp in a small town in southeastern Wisconsin. It started with a photo shoot there several years back. Which lead to a product collaboration. And, then a beautiful parent-child event called The Nod Family Makerie. We simply can't get enough of this camp that transports us back to childhood, away from technology and amenities of any sort. Back to catching frogs in a pond, roasting marshmallows on a campfire and just spending quiet time with family in nature. And, if that's not enough to make you fall in love with Camp Wandawega, you should read the history of the camp…to say it has a storied past is an understatement.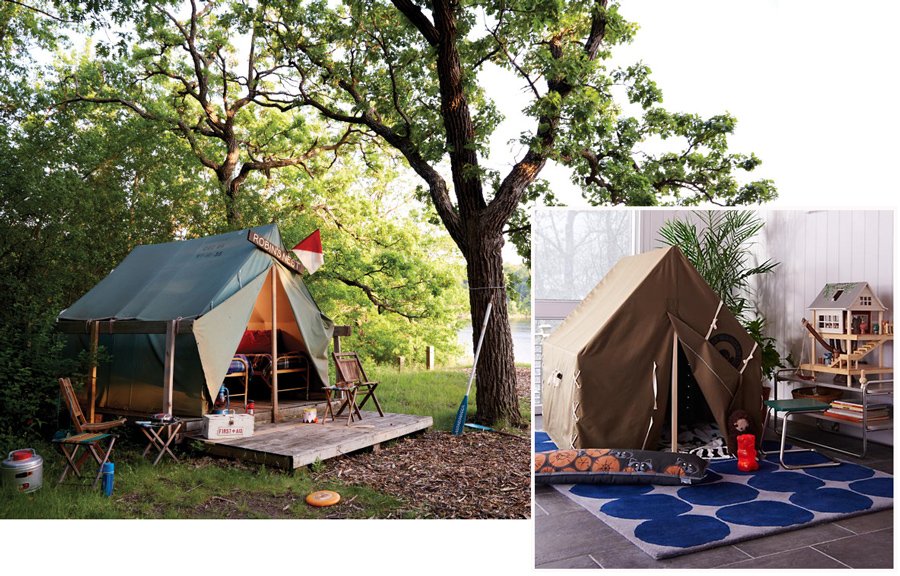 Given this slight obsession, it should come as no surprise that we've continued to partner with the folks up at Camp to bring new products into the collection. The most recent addition is our Explorer Playhouse based off of the vintage scout tents that sit atop a hill at Wandawega.
Living in Chicago, where the weather is barely tolerable for the greater part of the year, I just love the idea of creating a year-round camping experience indoors for me and my kids. So, I've put together a quick moodboard of camping essentials. Hope it inspires you and your kids to share a few camp stories, get a bit crafty, eat marshmallows and just generally slow down for a moment and enjoy all the good vibes of summer camp.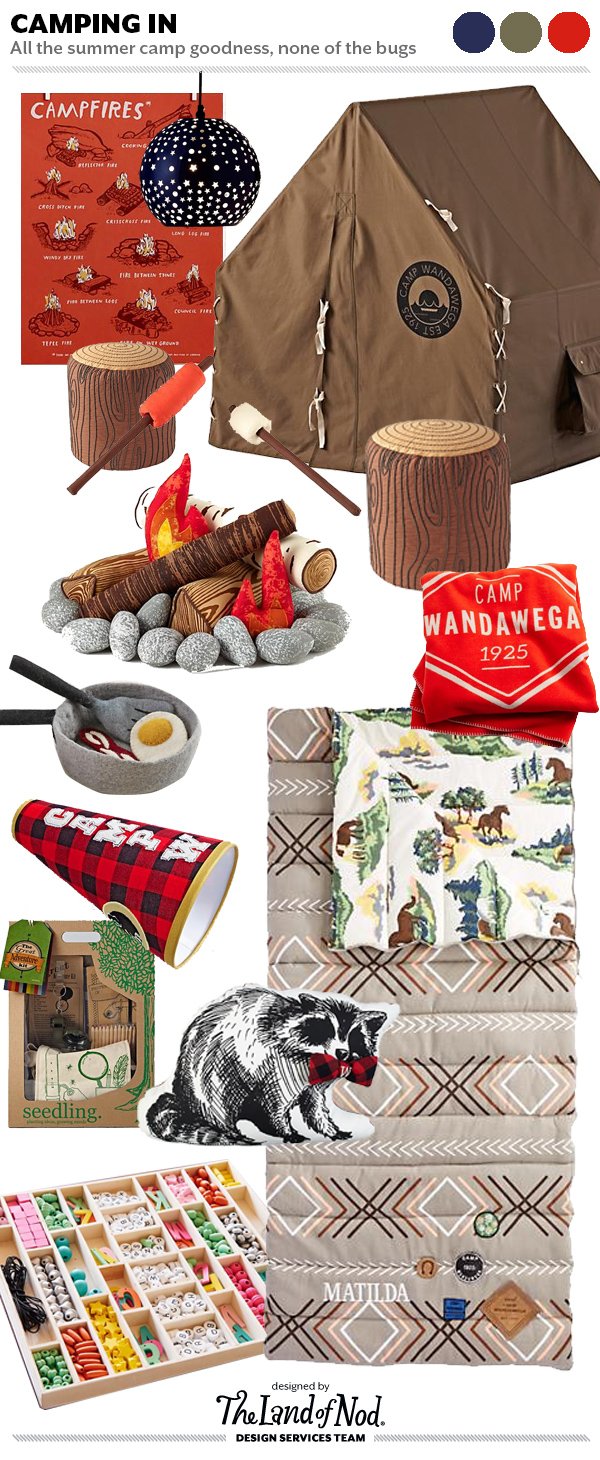 Danielle is the Creative Director at Nod and an over-protective mother of two. She's also completely obsessed with Pinterest, Twitter, Instagram and her Kindle, but not necessarily in that order. Danielle loves to craft, sew and crochet. Her current craft of choice is weaving tiny wall tapestries.