Post by Stephanie, Home Stylist from The Land of Nod's Design Services Team 
There's nothing quite like the smell of fresh air, fir trees, and a bonfire to shake off any remaining winter dust from your bones. As a kid, summers meant going away to camp where you could have one big slumber party with all your new friends. It meant sitting around a campfire telling ghost stories while roasting hotdogs and marshmallows. It meant jumping from rope swings and making friendship bracelets.
For those of you who never wanted to leave summer camp, you'll be thrilled to know that Nod has a plethora of camp themed home décor and bedding to help you bring the fun of the great outdoors inside.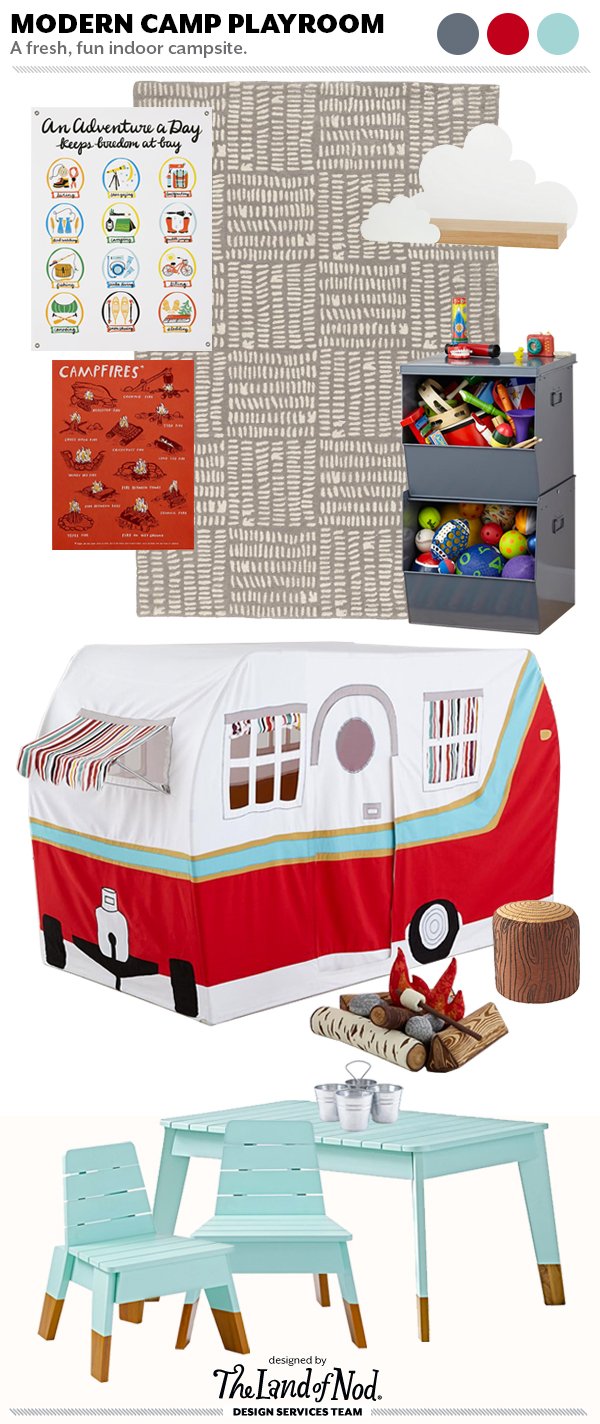 Creating an indoor campsite for your kiddos' playroom is definitely an achievable task. What is more challenging is deciding between the oh-so-adorable Jetaire Camper Playhouse, the Dusen Dusen Playhouse, or the Explorer Playhouse. Either way, you're definitely going to want a plush log stool and S'more the Merrier Campfire set to go with.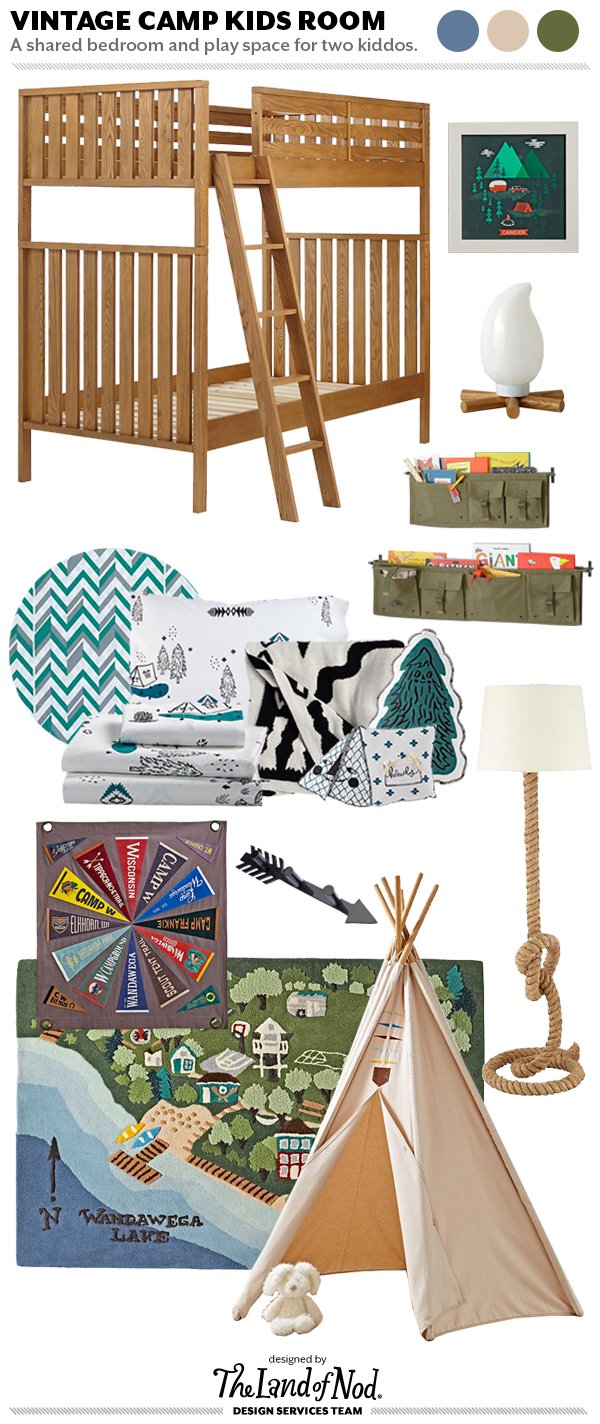 Playrooms aren't the only space a fun teepee can go. If you've got room, why not bring a Happy Camper Teepee into your kiddos' bedroom to create a cozy reading nook? Also, while I don't recommend swinging from our Tug O' Lamp floor lamp, it does bring in a nostalgic reminder of summer fun on the lake.

Nurseries are another great place to bring in an outdoorsy motif. The playful Nature Trail crib bedding certainly fits the camp-theme and the punched metal Star and Dot pendant brings a dreamy light pattern into the space, reminiscent of a night spent sleeping under the stars.
So whatever room is on your re-design list, go ahead and dive into the camp-theme trend. Your kiddos (and your own inner kiddo) will thank you.
Happy Styling!
Post by Stephanie, Home Stylist from The Land of Nod's Design Services Team. Our Design Services team offers free one-on-one design advice, mood boards and space planning. You have a room to decorate? They'd love to hear from you. Visit The Land of Nod's Design Services page to get started today.