Post by Danielle Kurtz, Creative Director at The Land of Nod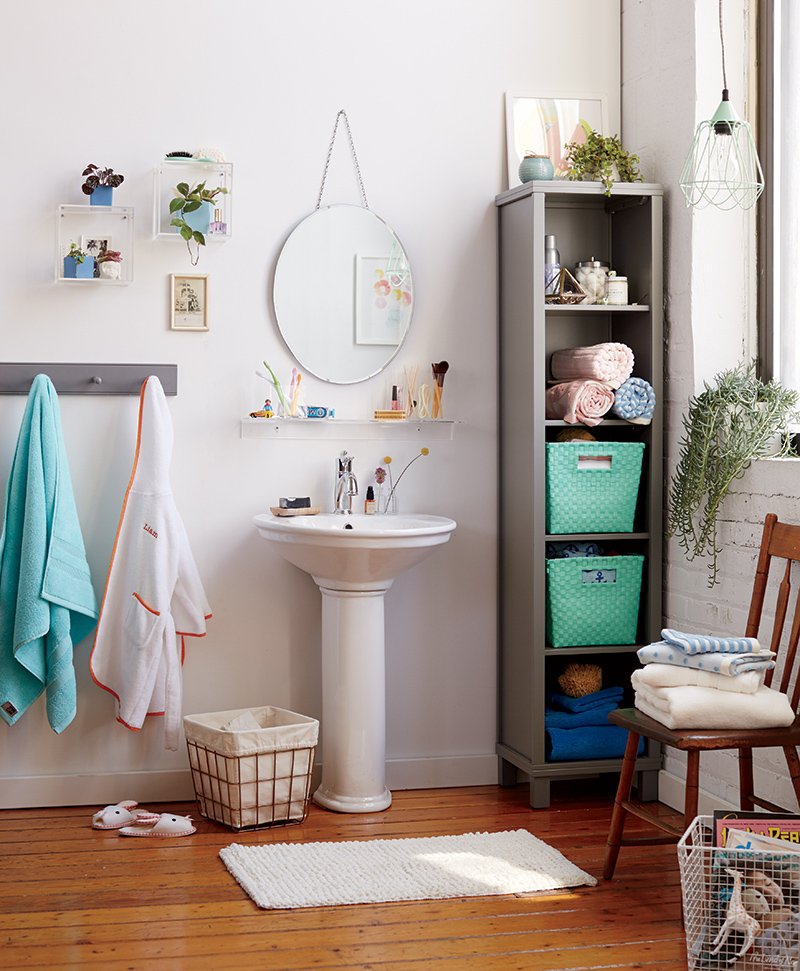 I live with my family of 4 in a small ranch home built in the 1950s. The biggest pain point of living in an old home is definitely storage space. There are no extra rooms or spacious closets to keep all of our things. Literally every inch of our home is used daily for multiple purposes. And that includes our 1 ½ bathrooms.
With 4 people sharing our full bath and powder room, storage is of utmost importance. There seems to be an endless stream of towels, robes, tub toys and toothbrushes to corral. Here are four storage ideas to consider when trying to maximize space in your family's bathroom.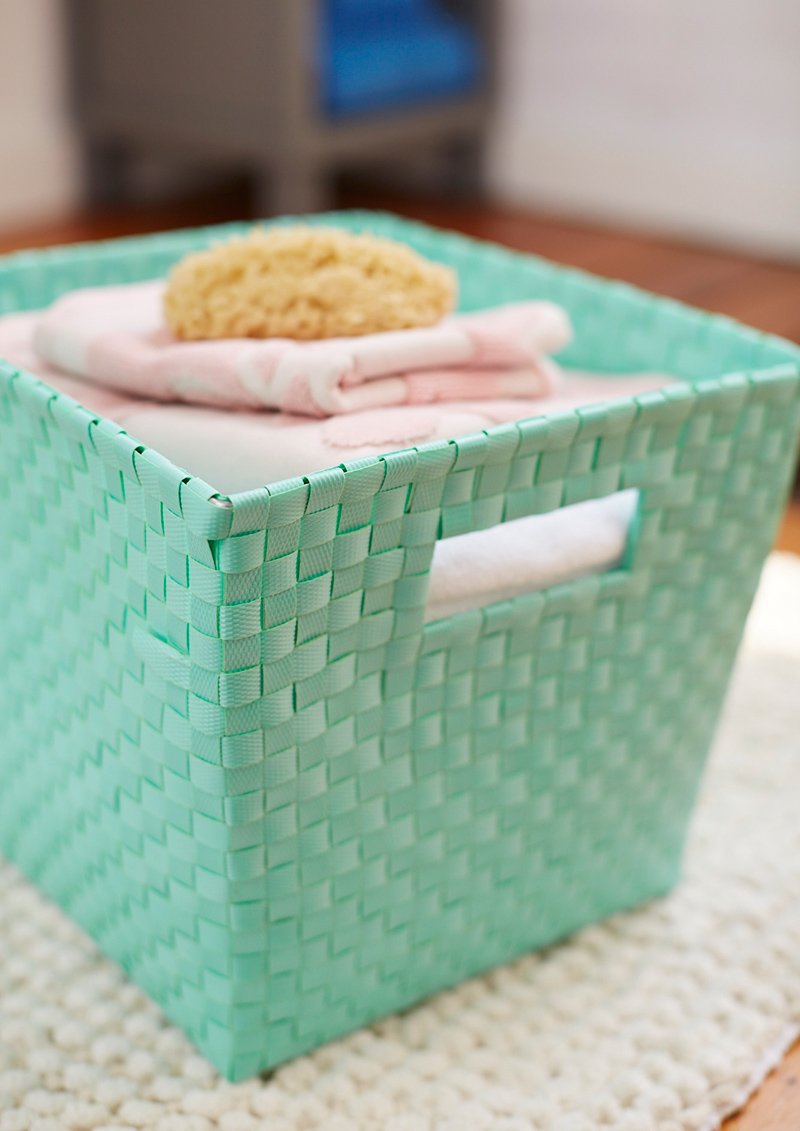 Bins & Baskets: Baskets are great for holding toiletries, bath toys and small towels. I recommend plastic or powder-coated metal. It'll hold up well to moisture. Or consider a profile with a removable liner that can easily be cleaned.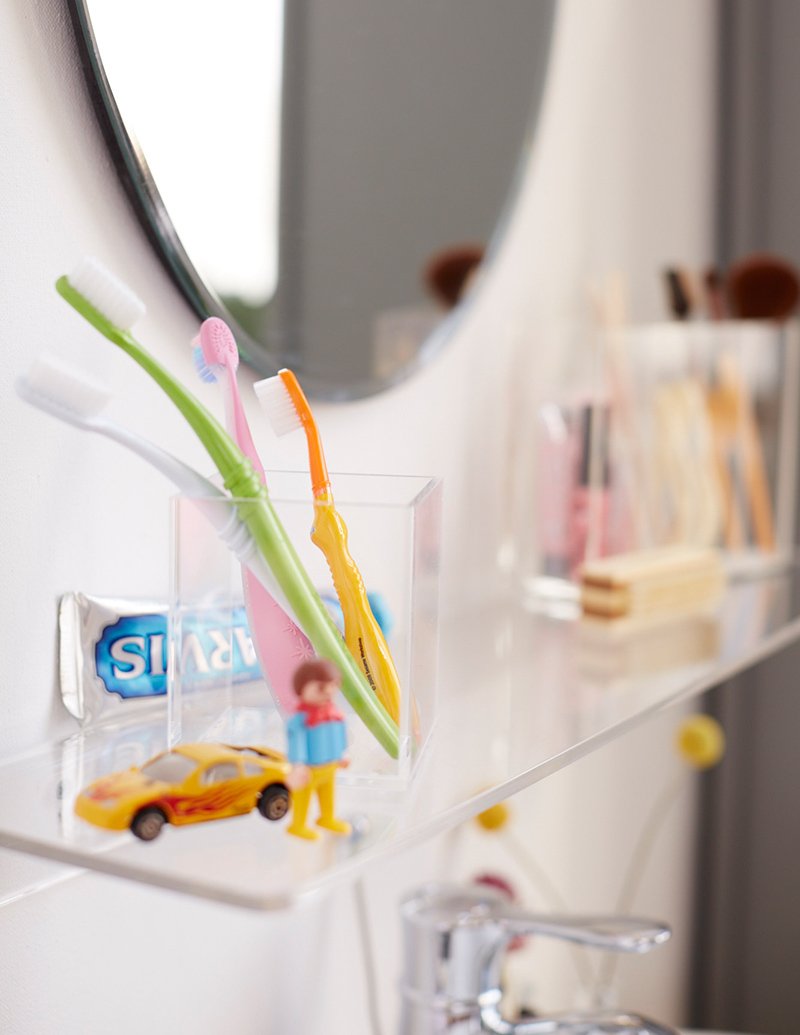 Wall Shelves: Even if you have a medicine cabinet with built in storage, consider a wall shelf to keep your kid's toothbrushes and toothpaste close at hand. Also, it'll keep them out of the medicine cabinet. Acrylic is a great material for a bathroom, it wipes clean easily and is super durable.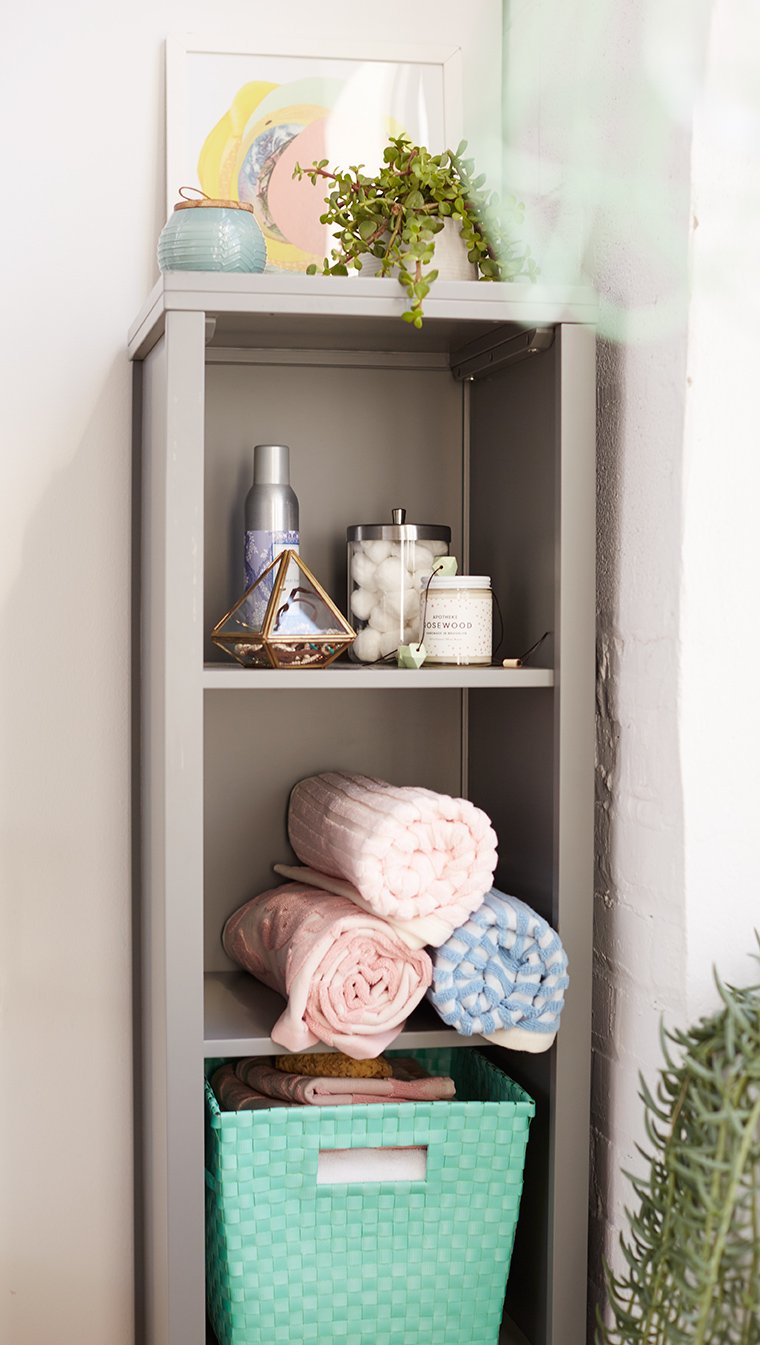 Vertical Bookcase: Bathrooms often don't have a ton of extra floor space. But, if you have even a corner, you might be able to fit in a tall, narrow bookcase. This is especially helpful if you have a small or non-existent linen closet, which can often be the case in older homes. You can fill it with bins, towels and extra toilet paper.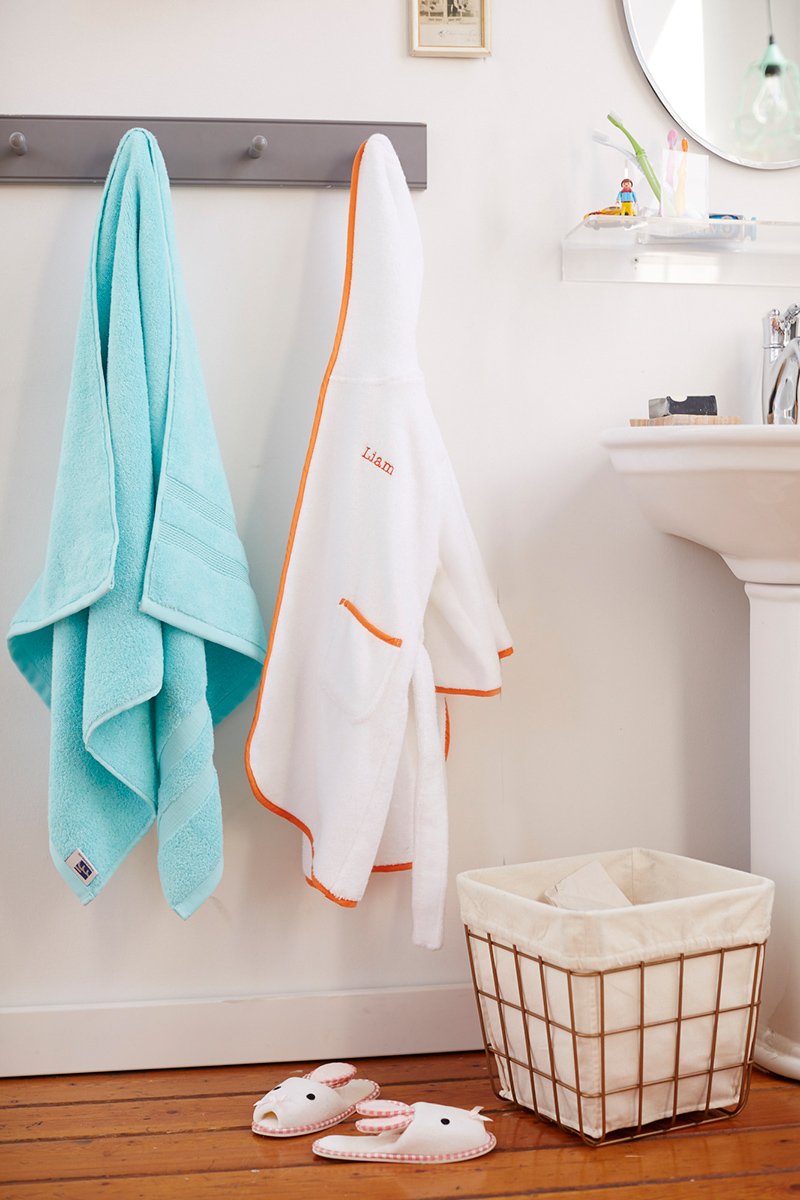 Hooks & Pegs: Utilizing the vertical space is key when working with a small space. I love adding a peg rack or row of hooks to hold everyone's towels and robes. Hang the kids' hooks low enough that they can reach them, then they just might not leave their towels in a heap on the floor.
I think with these tips in mind, we'll be able to live in harmony with our tiny bathroom situation. At least until my daughter becomes a teenager.
Danielle is the Creative Director at Nod and an over-protective mother of two. She's also completely obsessed with Pinterest, Twitter, Instagram and her Kindle, but not necessarily in that order. Danielle loves to craft, sew and crochet. Her current craft of choice is weaving tiny wall tapestries.