Post by Danielle Kurtz, Creative Director at The Land of Nod 
If your kids are anything like mine, they create an endless stream of priceless works. From the drawings and coloring pages they make at home, to the many school projects, there's certainly no shortage of art in our house. There is, however, a shortage of room on the side of the fridge. So, here are a few ways to create a rotating gallery of your child's latest creations.
Kid Art Display Idea #1: Art Clips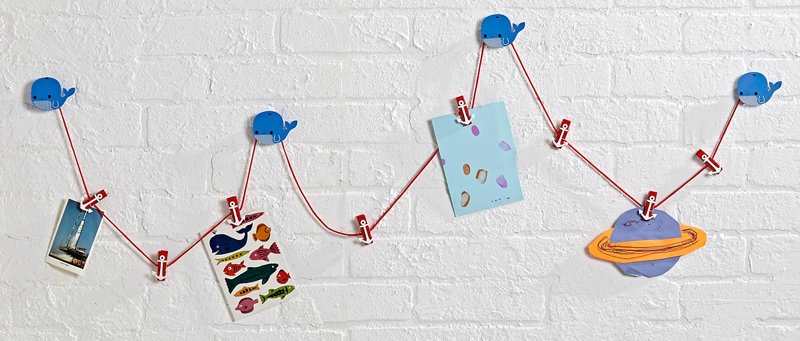 Art clips are great in a playroom. Hang them low enough that your kids can reach them, that way they can curate their own gallery and decide just what pieces to put on display next.
Kid Art Display Idea #2: Gallery Rails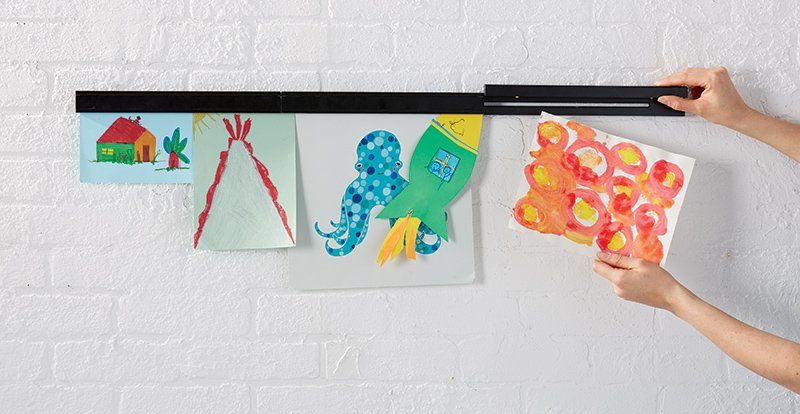 These are a sleek alternative to the art clips. You can line up as many as you need to fill a wall, and even do several rows of them. They're also great to hang paintings that need to dry. Kids or parents can work the mechanism to swap art in and out easily. The clean, modern design is perfect for a shared space.
Kid Art Display Idea #3: The Gallery Wall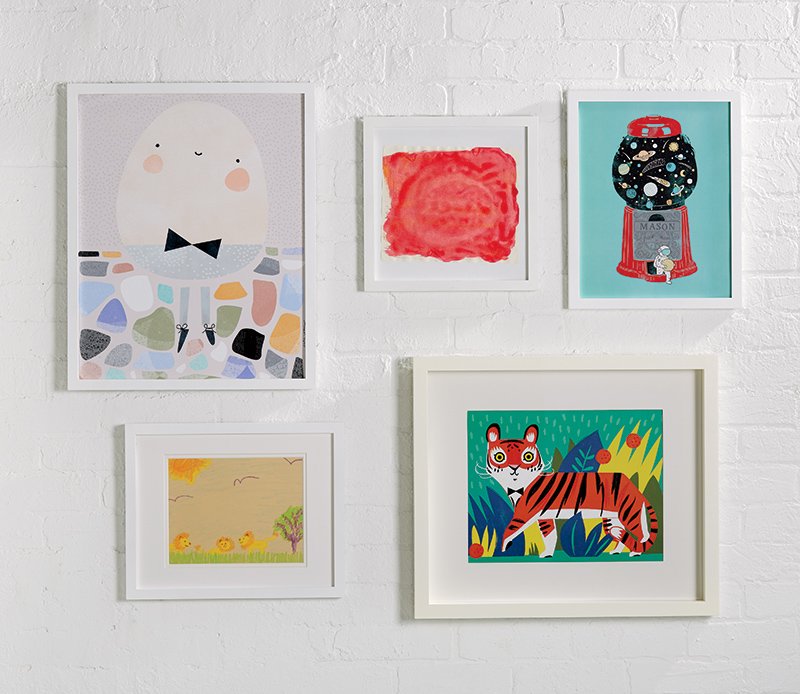 Gallery walls are a great way to incorporate some of your kiddos most prized masterpieces into your home's decor. They look great paired with illustrated posters and family photos. This type of display is a bit more permanent, but it'll definitely make your little feel special to have their work framed and hung in your family's home.
Kid Art Display Idea #4: The Slide Frame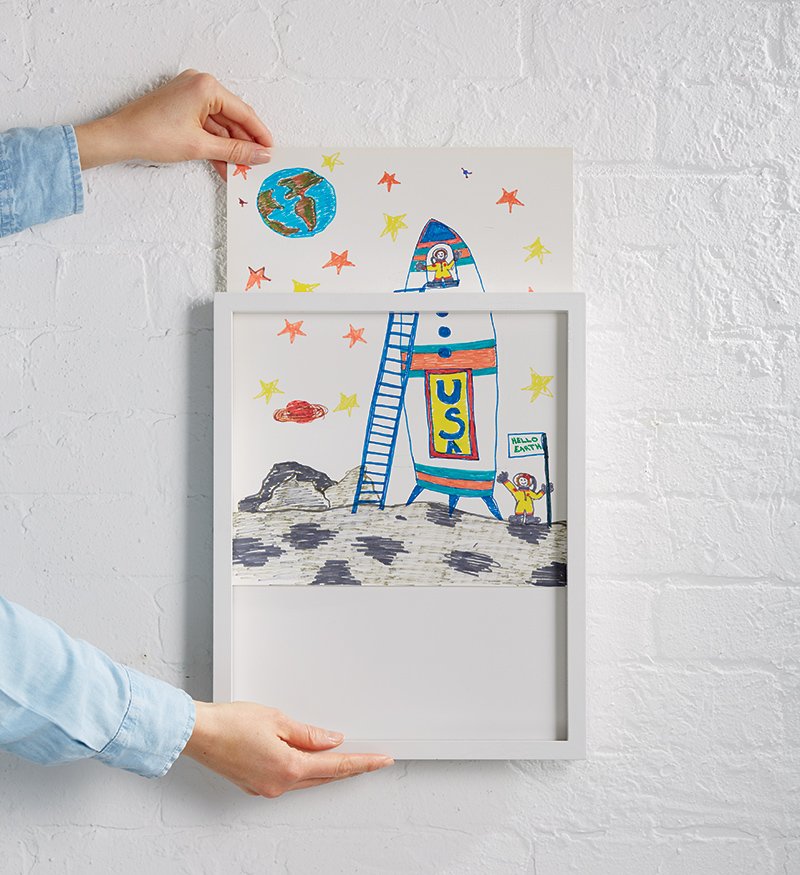 A nice play on the more permanent gallery wall is to use slide frames. These allow for easily swapping out artwork without the hassle of removing frames from your wall. The pics just slide in and out with ease. You might consider hanging one in a prominent place in your home, and doing a "Featured Art of the Month." Let your child choose his or her favorite piece each month to put in the frame.
Some of the most talented artists I know are children; they have no inhibitions when it comes to creating. And, it often leads to really beautiful and interesting creations. All definitely worth a moment or two of fame.
Danielle is the Creative Director at Nod and an over-protective mother of two. She's also completely obsessed with Pinterest, Twitter, Instagram and her Kindle, but not necessarily in that order. Danielle loves to craft, sew and crochet. Her current craft of choice is weaving tiny wall tapestries.