Post by Stephanie, Home Stylist from The Land of Nod's Design Services Team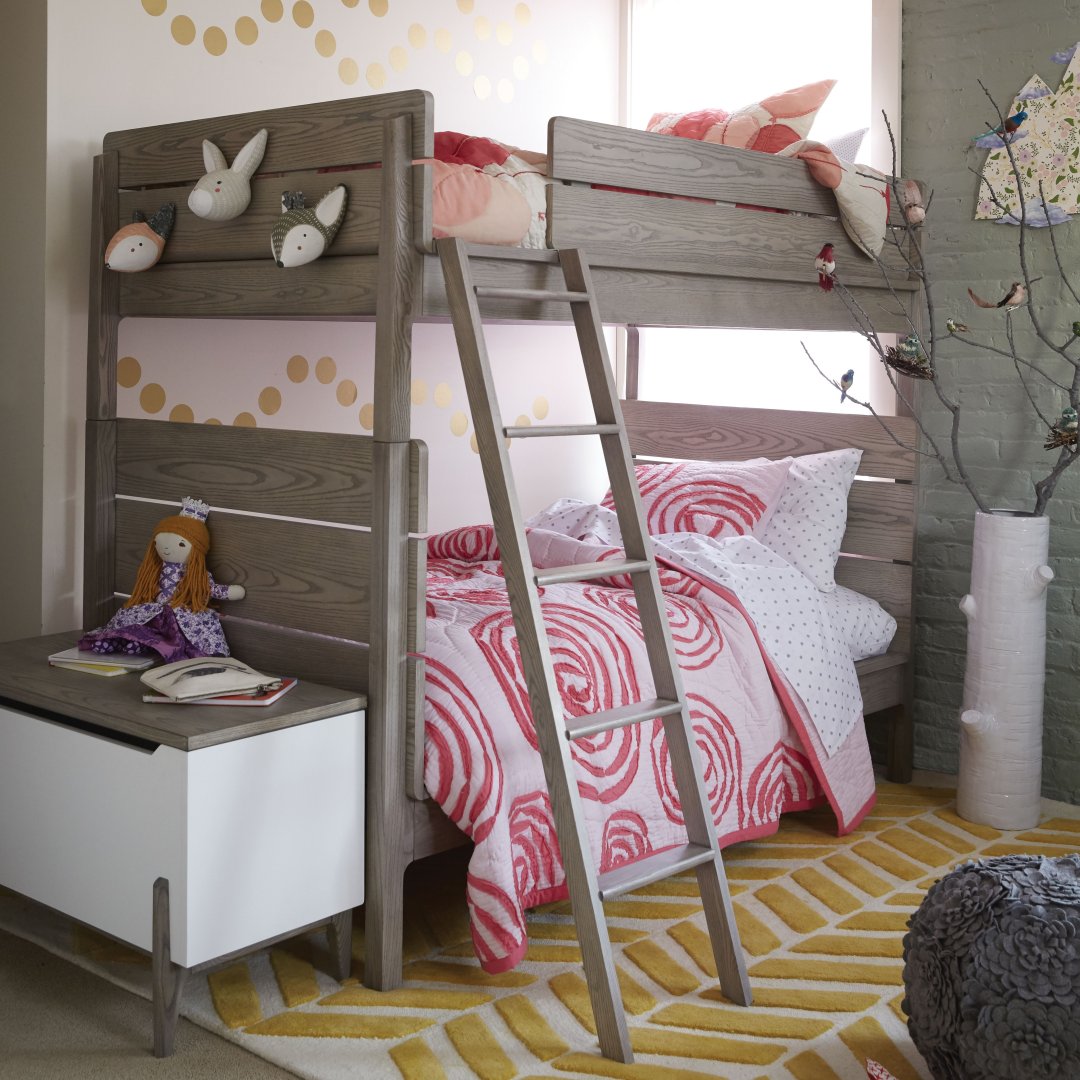 There are many ways to tackle bedding in a shared bedroom, specifically when it comes to bunk beds, but the ultimate goal is always to give each kiddo representation in the space. My advice is to strive for cohesion, but don't feel it is necessary for every detail to match together perfectly. Instead, pick an element that will carry through to both beds, whether it is a color scheme or a pattern.
Personally, I love going the route of pairing together different quilts and duvet covers, since it very quickly gives each kiddo their own personal look. We styled our Wrightwood bunk beds by pairing together the pink tones in our Surprise Party and Corsage quilts. For the sheets, we chose a polka dot pattern for both beds, however we played around with the scale and paired together our Swiss Dot sheet set, which has a fine black dot pattern, and our Go Lightly sheets with a larger gray dot pattern.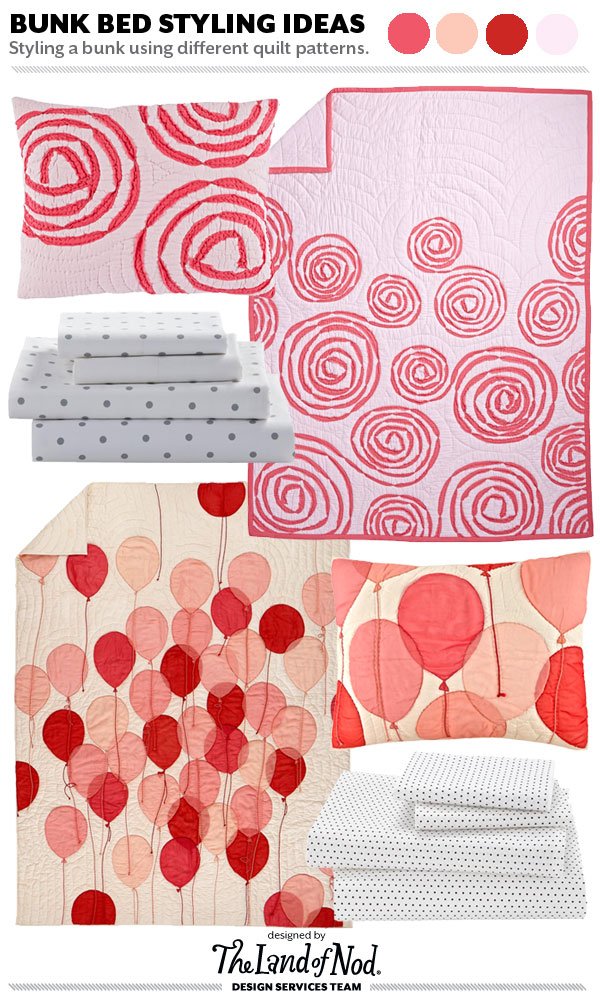 If both kids really love a particular duvet cover, then change things up by using different sheets and throw pillows. This can also be a helpful approach to styling a shared bedroom for a boy and girl. In this case, I typically like to use a neutral quilt or duvet cover and bring in the individual personality through patterned sheets and throw pillows.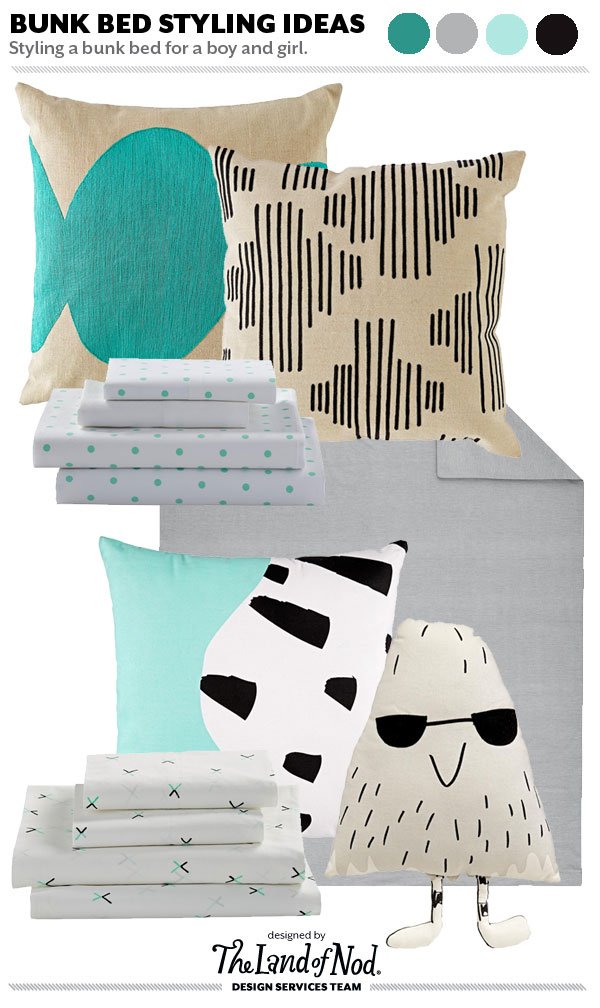 Whatever your approach, all it takes to master bedding in a shared space is pairing together a set of colors or patterns. Finding a common element to carry throughout the bedding will provide that much needed sense of cohesion to the space overall.
Happy Styling!
Post by Stephanie, Home Stylist from The Land of Nod's Design Services Team. Our Design Services team offers free one-on-one design advice, mood boards and space planning. You have a room to decorate? They'd love to hear from you. Visit The Land of Nod's Design Services page to get started today.