Post by Michelle of Avery and Augustine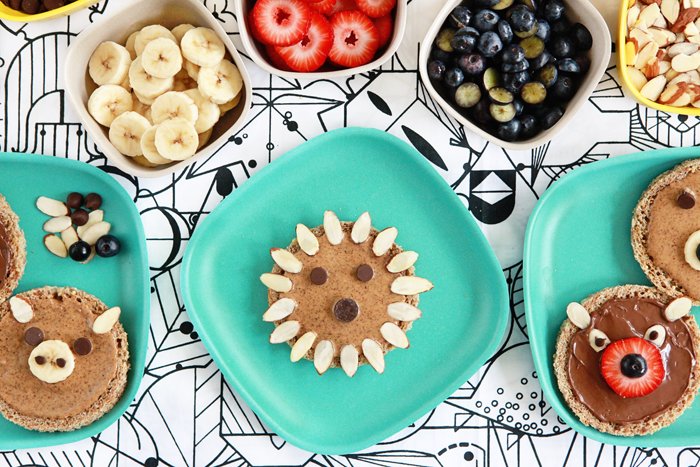 Everyone can agree that devoting some time to reading every day is so important—especially when kids are out of school for the summer—to prevent that infamous "summer slide".  A way to make reading time a little more special and something to look forward to is with some fun food to nosh on.  The idea for these cute animal faces came from Jodi Levine and Amy Gropp Forbes of Super Make It!  We made one change—instead of cookies, we used round pieces of toast cut out using a round cutter.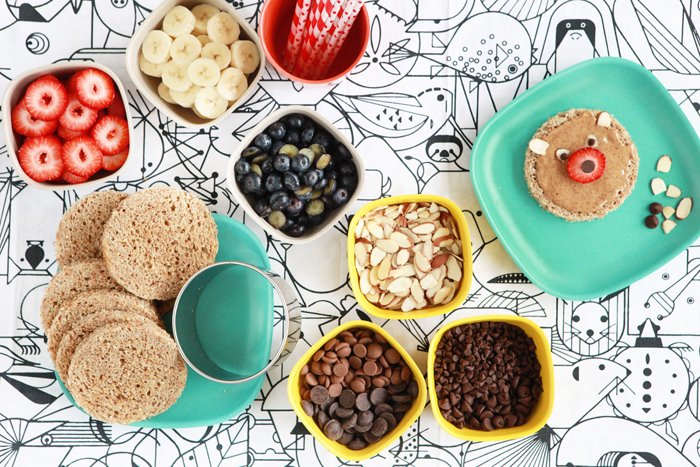 The components of our faces were sliced almonds, chocolate chips (regular-sized and mini), sliced strawberries, sliced bananas and halved blueberries.  Snacks look so appealing on The Land of Nod's new Gusto tableware, which comes in vibrant, modern colors and is good for indoor and outdoor use.
Here's a beautiful collection of books to kick off your summer reading: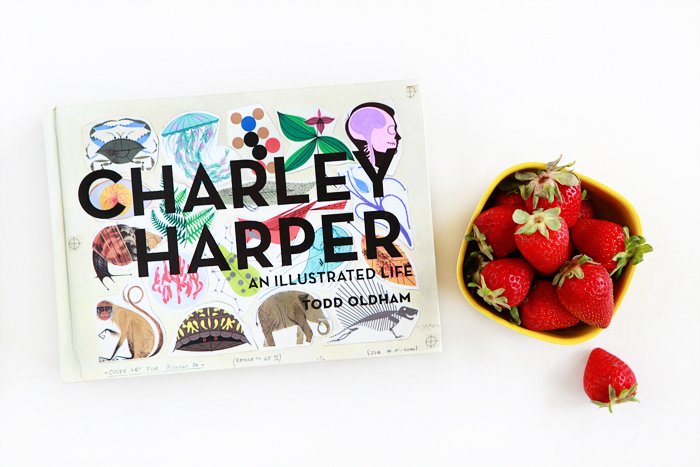 Charley Harper: An Illustrated Life—An introduction to the wonders of this mid-century modern artist's illustrations, for all ages.
Tree—Little ones can observe the signs and changes of the seasons accompanied by lovely rhyming text in this peek-through picture book.
Julia, Child—A charming fictional tale inspired by the life of the iconic chef that should be enjoyed, savored and "taken with a grain of salt and perhaps even a  generous pat of butter."  Bon appétit!
Madeline Says Merci—Gracious Madeline offers readers a lovely primer on navigating the pleases, thank-yous and pleasantries of different social situations with her signature charm.
The Wing on a Flea—Ed Emberley challenges and inspires children to see the shapes that comprise everyday things.  A perfect book to explore the design element of shape.
Sparky!—Quietly hilarious insights into what it's like to have a sloth as a pet.
Where's The Pair—Sharpen your visual skills while looking for the elusive pair of matching animals.  It sounds easy, or is it?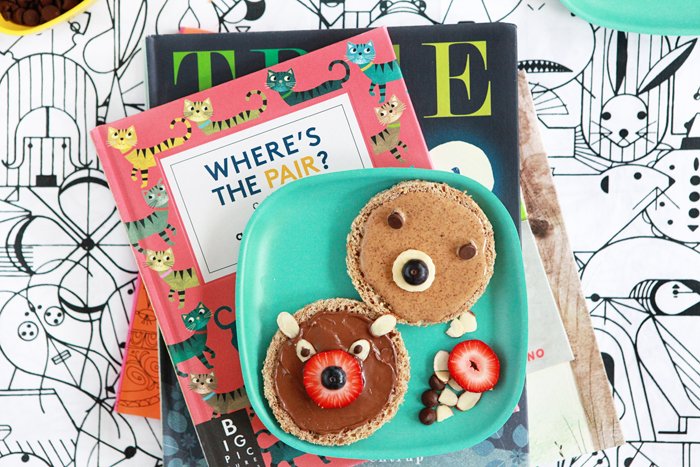 Here are two easy ways to work reading into your summer schedule.  Start with some silent reading time for everyone in the quietness of the morning (20 minutes is a good amount).  Later, to wind down before afternoon naps, read a couple of storybooks aloud or a portion of a chapter book.  If there's any season that's perfect for getting in extra reading time, it's summer.  So, stock your shelves with some new books, throw together some delicious snacks and enjoy your summer of reading!
Thanks to The Land of Nod for sending the items for this post.
You can see Michelle's work and read about her two young children and their first forays in cooking, art and everything in between at Avery and Augustine.