Post by Stephanie, Home Stylist from The Land of Nod's Design Services Team
Designing a shared playroom that fits the personality and interests of each of your kiddos may seem like an overwhelming task, not to mention finding a way to corral an ever-expanding collection of toys and books. To help you create a personal and stylish space for your kiddos, here is a breakdown of a few go-to tips and essentials.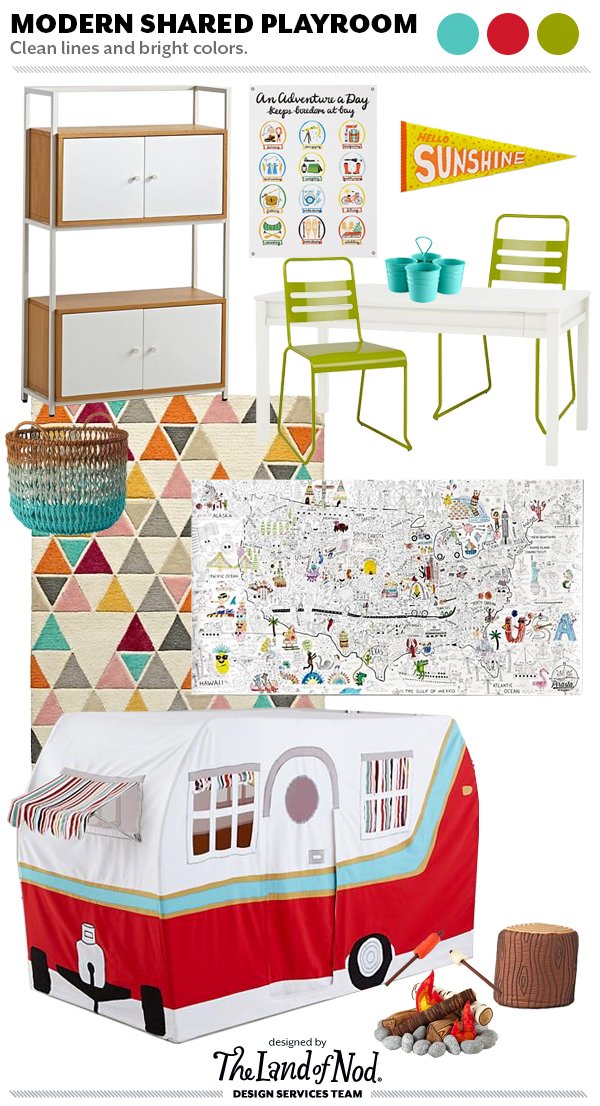 For a boy-girl shared playroom, stick to a color palette that feels gender-neutral. This doesn't mean you have to shy away from color, just try to avoid anything that feels skewed toward a particular gender. I like the combination of orange, turquoise, and yellow found in our Totally Triangular and XO rugs.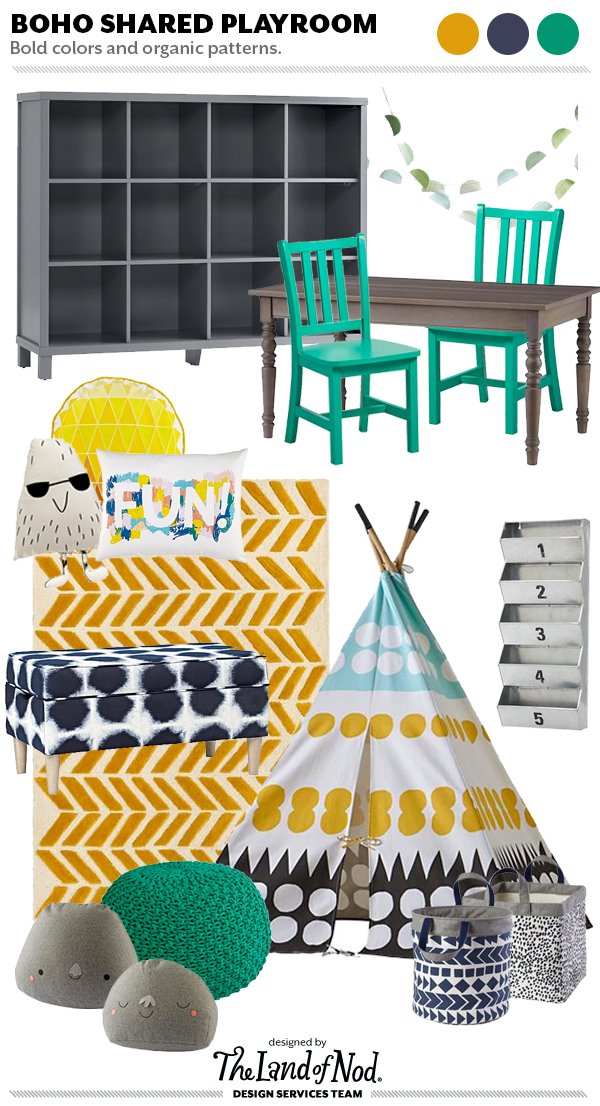 Ample storage options are a must. More kids means more stuff. Stay organized and clutter-free with a variety of storage bins, bookcases, and toy boxes.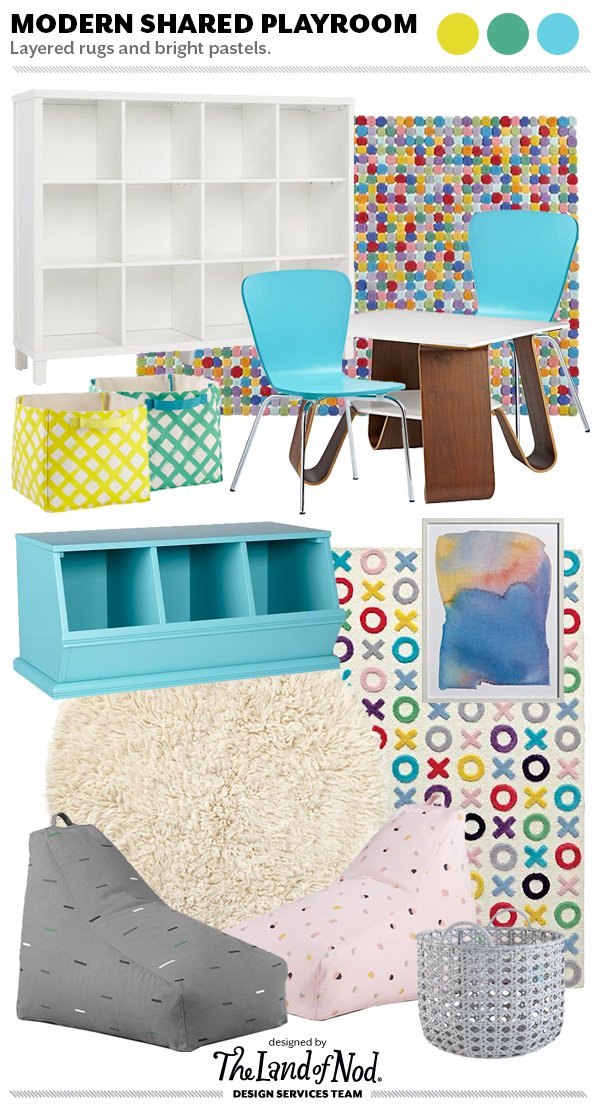 Create different "activity zones" in the space. If boy kiddo wants to craft and girl kiddo wants to read, having separate areas for them to do their own thing will not only help keep the room organized, but will also allow them to share the space even when they're not playing together. I like to use rugs when possible to demarcate zone "boundaries". The bright Jellybean rug works perfectly under a play table to create a "craft zone", while a fluffy flokati rug is a great choice for a cozy reading nook.
Happy Styling!
Post by Stephanie, Home Stylist from The Land of Nod's Design Services Team. Our Design Services team offers free one-on-one design advice, mood boards and space planning. You have a room to decorate? They'd love to hear from you. Visit The Land of Nod's Design Services page to get started today.