Post by Stephanie, Home Stylist from The Land of Nod's Design Services Team
Creating a designated play area for your kiddos can get a little tricky when you've got a finite amount of square footage to work with. Finding storage for all the toys and craft supplies can present a real challenge. To help you put together an organized and cohesive playroom for your kiddos, here are a few handy tips!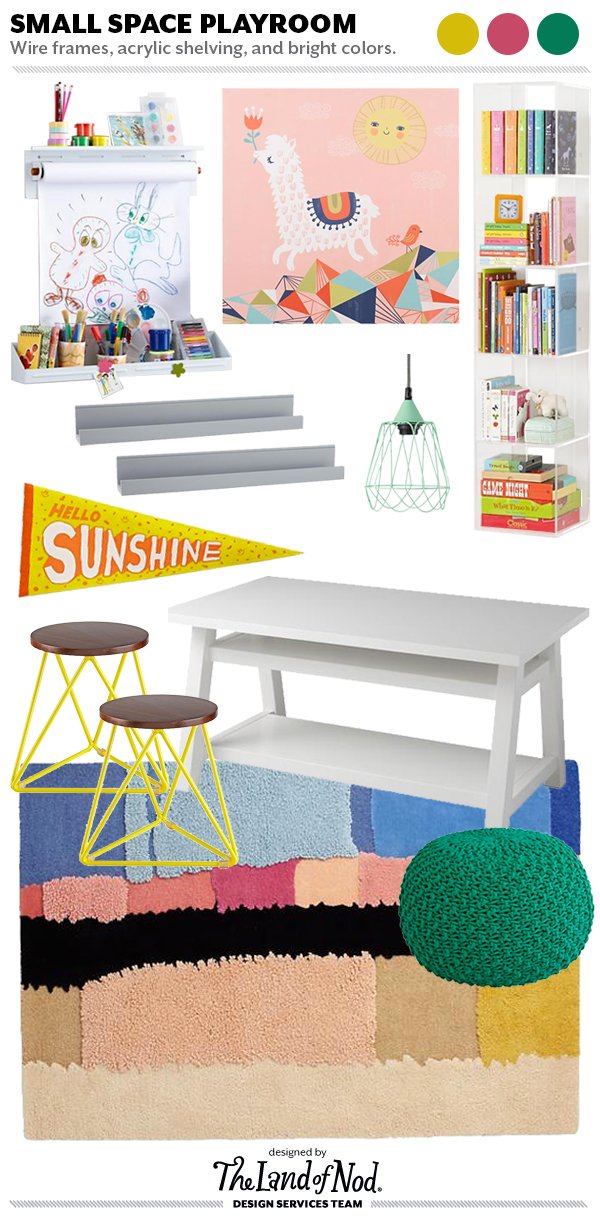 Go vertical! When floor space is limited, walls become your best friend. Utilize your available wall space for any storage opportunities. My favorite go-to wall organizers are the Up Against the Wall and the Take Five storage bins. They're perfect for tucking away tiny toys and craft supplies!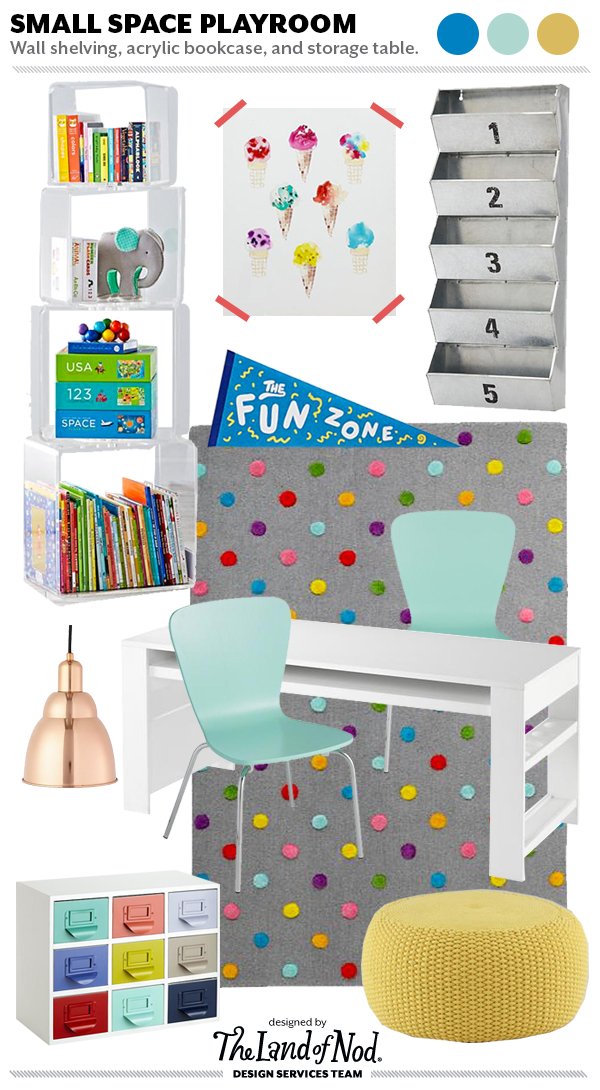 Try to use furniture that serves a dual purpose in the space. Think play tables and seating options with built-in storage. Double-duty furniture items like the Compartment Department and the Woodstock play tables will help you free up space in the room for your kiddos to move around and play with their toys.
Use acrylic or clear storage to make the space feel less crowded with furniture. Shelving systems like the Block Tower bookcase or the Now You See It bookcart come in pretty handy for creating extra storage opportunities that don't feel bulky and won't weigh down your space.

If the playroom is located in a shared space, such as a living room or bedroom, try using an area rug to define the "play" zone. A simple 4×6 rug can go a long way in confining toy clutter to a designated area.
Happy Styling!
Post by Stephanie, Home Stylist from The Land of Nod's Design Services Team. Our Design Services team offers free one-on-one design advice, mood boards and space planning. You have a room to decorate? They'd love to hear from you. Visit The Land of Nod's Design Services page to get started today.