Post by Giulia, photographer and blogger at Giulia Doyle
My daughter is turning nine this summer and has invited her friends to her "Camp in the Back Yard Birthday Party." We will be pitching tents in the yard, eating s'mores, having a scavenger hunt and projecting a movie on the side of the house.
Now, we know that sleep will be hard to come by with a gaggle of nine year old girls, but we want to make the space fun, comfortable, and cozy, while evoking a true camp ground feel.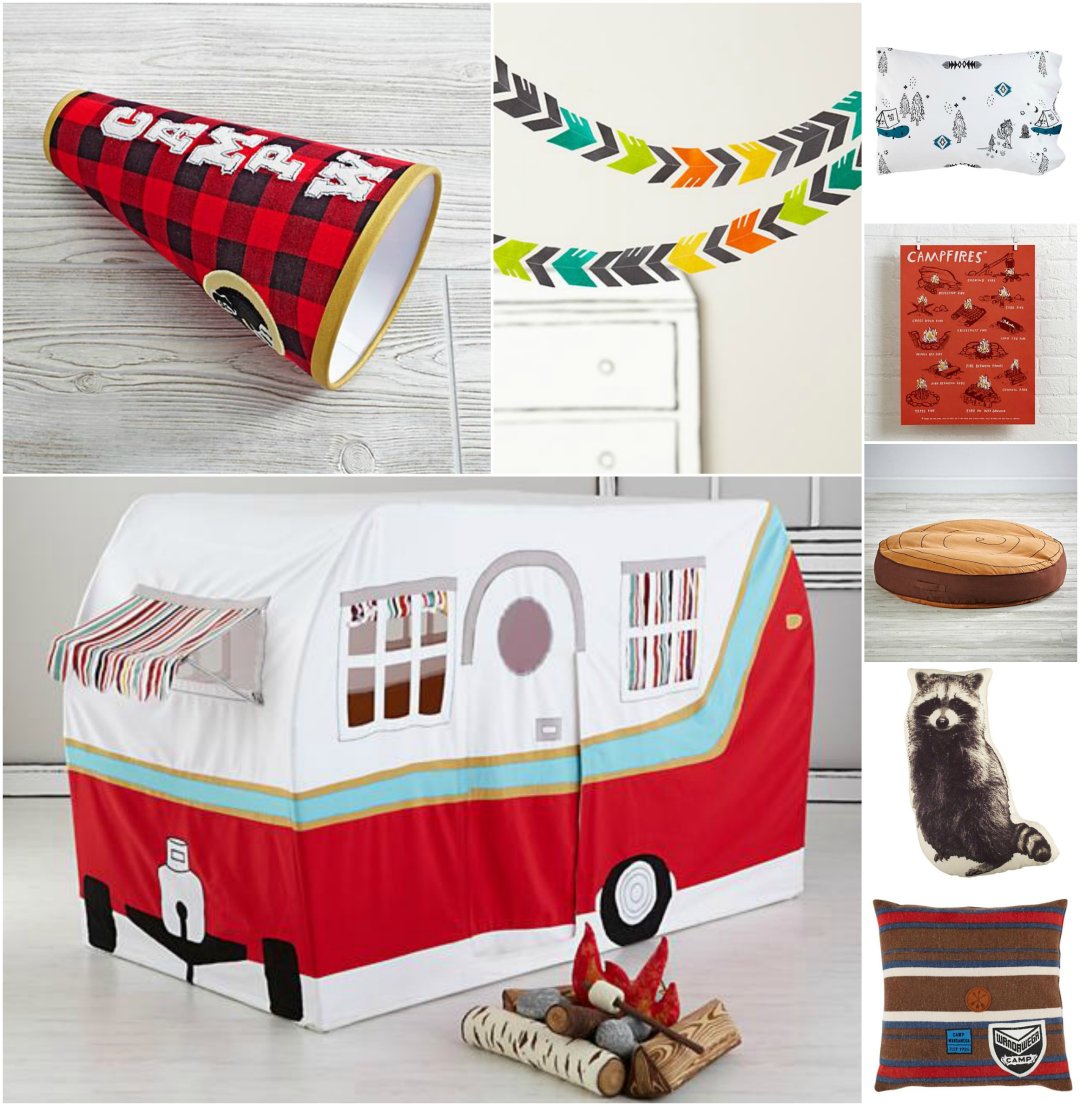 I was very pleased that the Land of Nod has a bunch of home decor and play items that fit our camp theme perfectly. I put together a small mood board to showcase how this party will come together with the help of non-typical party decor.
Our focal point will be the Jetaire Camper, which can hold a twin size mattress and will be perfect for movie watching and just hanging out. We'll add to the whimsy with the S'more the Merrier Campfire Set (no accidents here) and will dial up the comfort level with a bunch of different pillows and blankets. The food table will be upgraded with a piece of campfire wall art and the archery garland.
I can't wait for the event to happen – fingers crossed the weather cooperates.
Happy camping!
Giulia Doyle concentrates on food photography and travel photography – using the full color spectrum. She tries to live life to its fullest and will take every opportunity to travel or entertain. With her lovely family, she has big dreams of cottages by the ocean, boutique bed and breakfasts, brick and mortar stores or possibly moving back to Europe – if only she could make up her mind!