Post by Stephanie, Home Stylist from The Land of Nod's Design Services Team
I don't know about you, but I think I have a bit of a Boho obsession. It started as a little crush, but, boy, am I in deep now. If you're like me and can't get enough bright, whimsical Boho style in your life, then you're in luck. There are plenty of beautiful pieces in Nod's Fresh Bohemia trend to help you add a touch of vintage, 1970s flair to your space.

Layering vibrant colors and patterns is a must for any Boho space. A bright pop of fuchsia paired with a touch of turquoise and hot pink is the perfect bold color combination for a fun, fresh girl's room.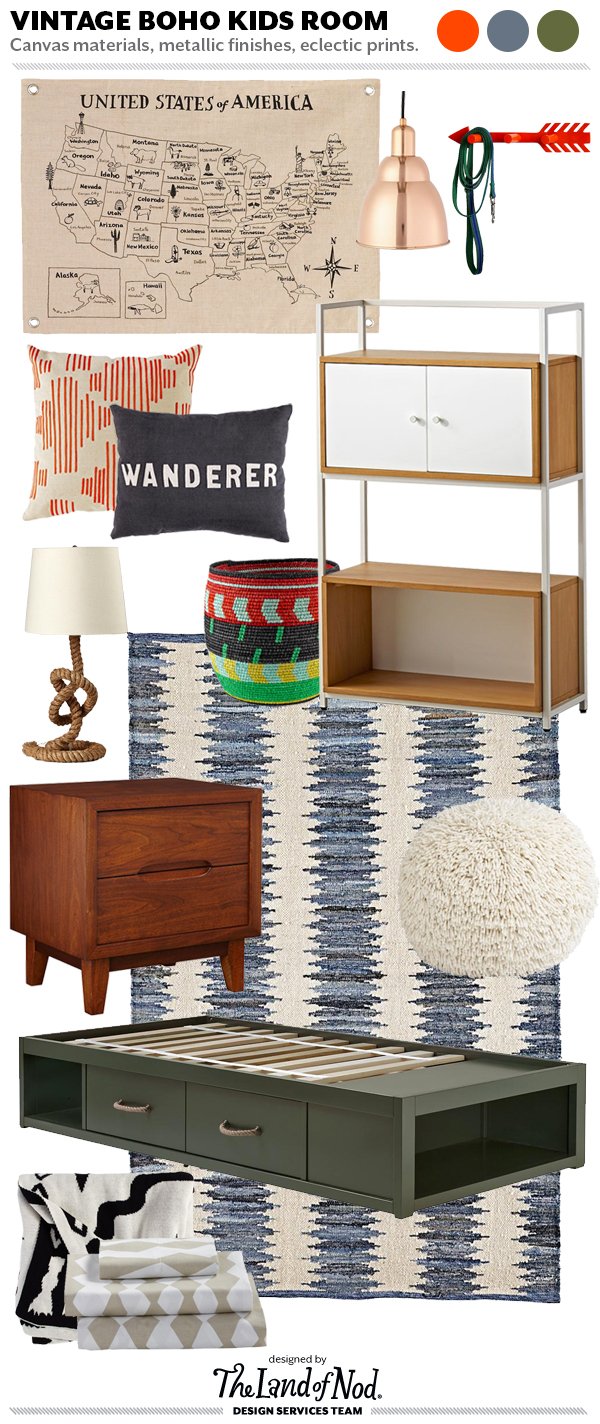 Looking for a more masculine take on the Fresh Bohemia trend? Add deep olive hues and pops of bright orange accents to create a vibe fitting for a vintage-inspired boy's bedroom.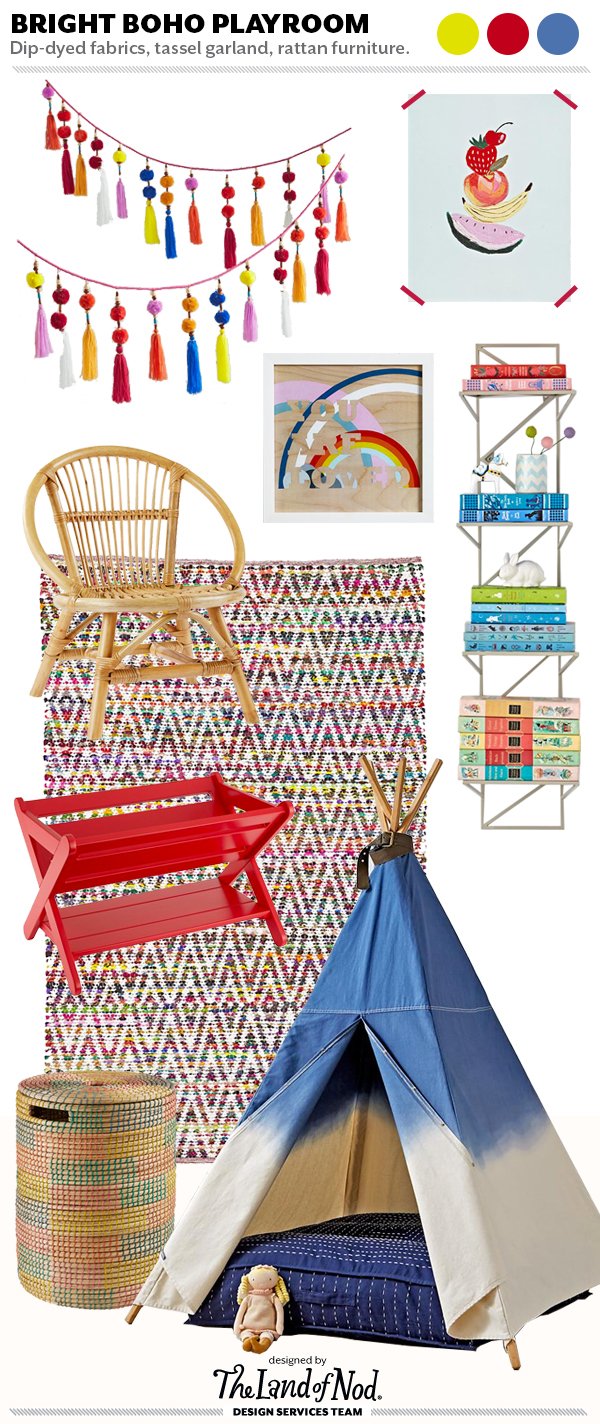 The whimsical nature of the Boho style lends itself well to any playroom design. Tassels and rainbows and dip-dyed canvas make for an enchanting space for your kiddos to exercise their imaginations.
Happy Styling!
Post by Stephanie Geurkink, Home Stylist from The Land of Nod's Design Services Team. Our Design Services team offers free one-on-one design advice, mood boards and space planning. You have a room to decorate? They'd love to hear from you. Visit The Land of Nod's Design Services page to get started today.