Post by Colleen of Lemon Thistle
I really love vintage pieces. There's so much character to them, but some of the prettiest pieces don't have use in my home. It's rare we pull out fine china and silver for dining with three small kids underfoot. I have a few of these silver plated trays- you can find them for a steal at thrift stores on occasion. I love to use them for parties, but wanted to find a way to incorporate that tarnished silver into decor. Let me say- this turned out better than I expected! I was a bit skeptical that the new chalkboard with the aged silver would look a bit cheesy, but it is SO good. And because of the detail on the tray, the paint adhered perfectly.
To make your own, you'll need:
Silver plated tray or similar

Chalkboard paint

Paint brush

Chalk

Mounting tape or adhesive hanging hardware
When you're seeking out trays, you can often find ones that are engraved with '50th wedding anniversary' or something like that for SUPER cheap. These are perfect since you will be covering it up. Also pay attention to the frame- the design on the tray may be super pretty, but if it's lacking detail in the frame, you won't be thrilled with how it turns out. I'm loving how mine has a scalloped frame.
This DIY is so simple, I'm not sure I need to detail it, but I do have some tips for you.
Prep is simple, just give it a good wash with warm soapy water. I didn't rough it up at all, but if you were going to be changing the words a lot, you could take that extra step. If you were really, really going to be using it a lot you could go one step even further and apply a metal specific primer before the chalkboard paint. Since I'm just using mine as a piece of wall art I didn't and it's working great for our purpose.
Slap some paint on there, taking care to work with the curves of the frame. You'll want to do several coats instead of one super thick coat, allowing it to dry fully in between.
When your paint is completely dry, you can prime your chalkboard by rubbing the side of a piece of chalk all over it, then using a cloth to really work the chalk into the pores before wiping clean with a damp cloth.
I hung mine with adhesive mounting tape but in the past, for projects that don't allow standard hanging hardware, I've used construction adhesive to adhere a sawtooth hanger.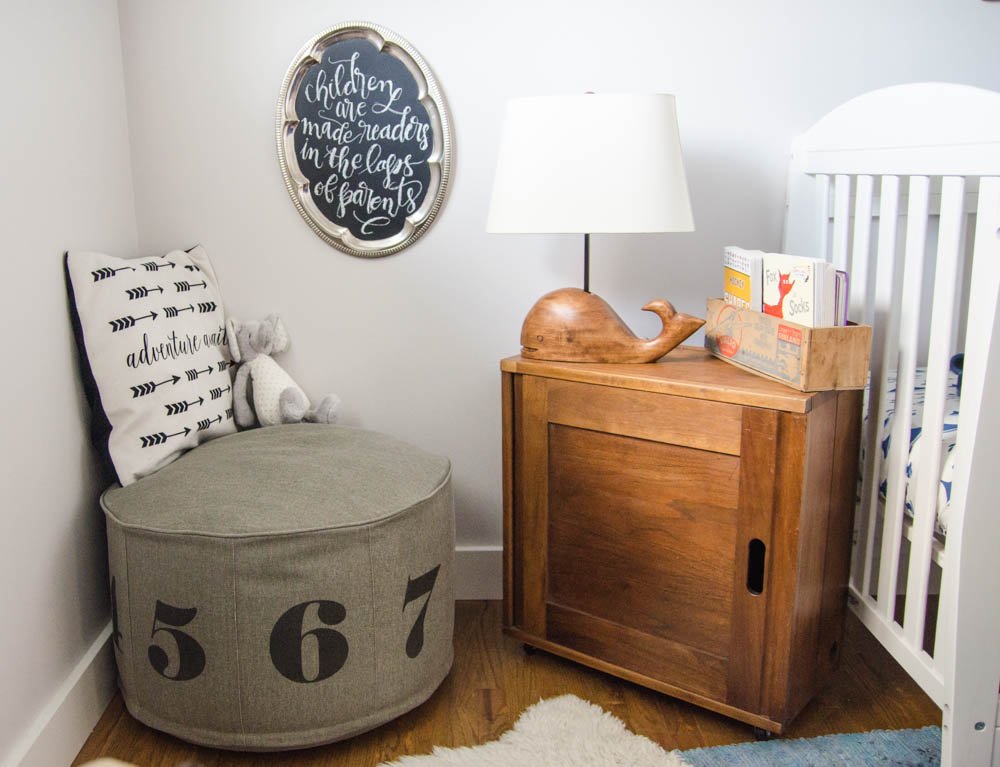 What do you think? Do you like the character of the tarnished silver? I am already dreaming of where we can make another one of these.
Colleen is a wife, Mama to twins with one on the way, and the DIY and lifestyle blogger behind Lemon Thistle where she shares printable art and hands on tutorials for DIY home decor, parties and gifts. Colleen believes you can have a beautiful life, home, and party without spending a lot- we're keeping it real on a budget so everyone can join in on the fun.