Post by Danielle Kurtz, Creative Director at The Land of Nod
In flipping through our new fall collection, I started jotting down a list of things I loved. And, then I noticed a theme. A really strange theme, but a theme nonetheless. All the things I was going gaga for were oversized, soft and so fun! Plus, they all made great places to kick up your feet with a good book. So here you have it, some of my faves from our new fall collection.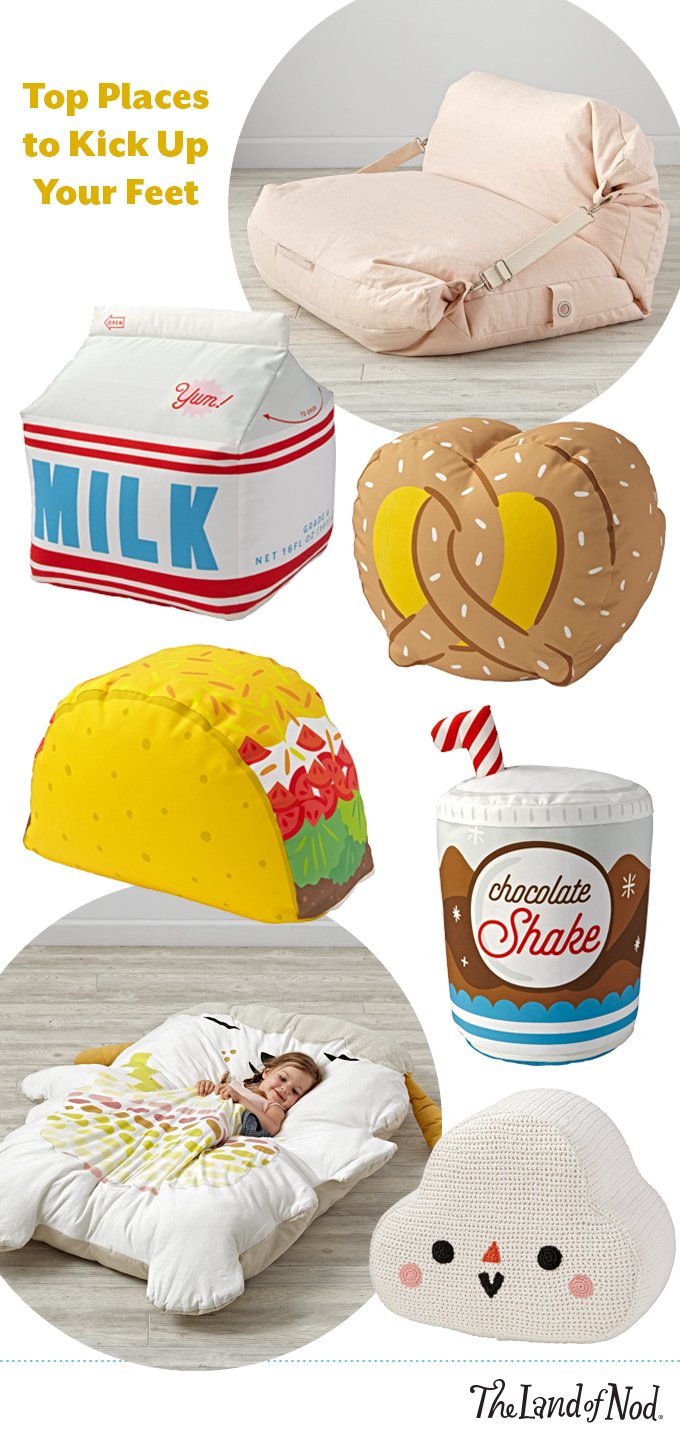 Danielle is the Creative Director at Nod and an over-protective mother of two. She's also completely obsessed with Pinterest, Twitter, Instagram and her Kindle, but not necessarily in that order. Danielle loves to craft, sew and crochet. Her current craft of choice is weaving tiny wall tapestries.