Post by Danielle Kurtz, Creative Director at The Land of Nod
Since we created our first product collection back in 1996, we've always worked closely with artists to create fresh, inspired designs. And while celebrating artists and makers may seem commonplace today, since the beginning of Nod we've always thought it important to highlight the artists behind our products and tell you their stories. From illustrating our catalogs to designing our product, we simply couldn't have gotten where we are today without the collective ingenuity of the artist community.
One of the first artists we ever partnered with was Giselle Potter. Giselle designed product for us, as well as illustrating our catalog covers for many years. In celebration of our 20th Birthday, we'll be launching a capsule collection featuring Giselle's work. Stay tuned later this year for those limited edition works.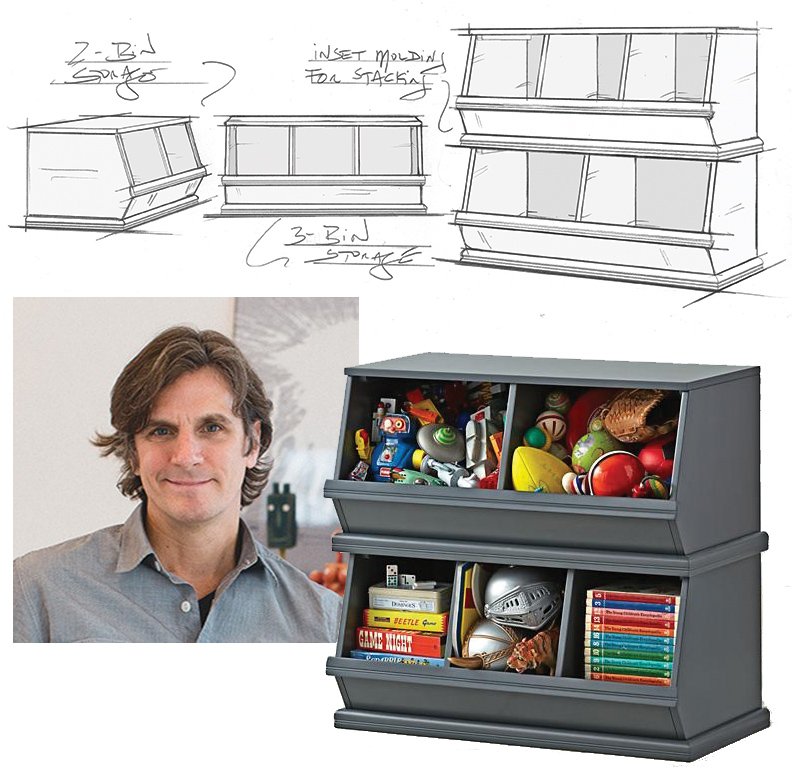 Another artist that we've worked with for many years is Bill Eastburn. When we first started working with Bill he not only designed, but also handcrafted furniture and wood décor items for us out of his barn in Pennsylvania. Over the years as Nod grew, Bill's role evolved. Today Bill still designs furniture for Nod, and is the talent behind some of our favorite items, like our Storagepalooza, which has been a Nod staple for over a decade. Like many of the artists we work with Bill isn't a vendor, but rather a member of the Nod family.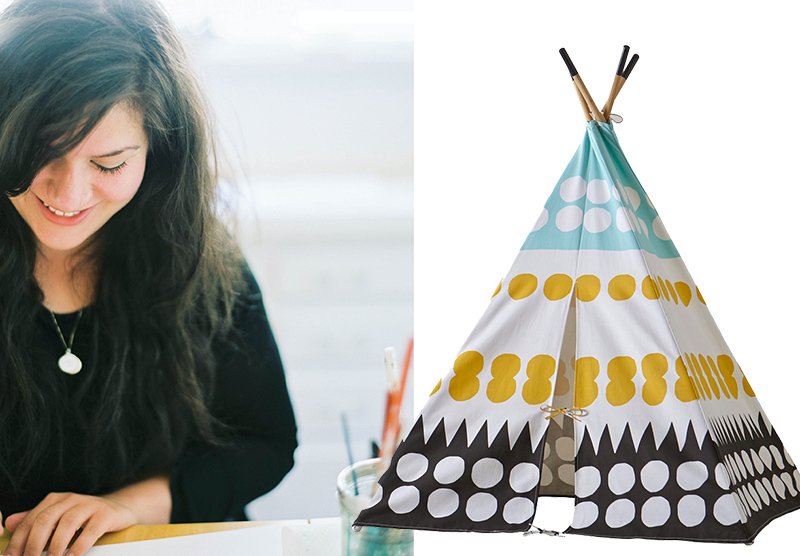 People often ask how we find the artists we partner with. And the answer is truthfully, anywhere and everywhere. Our Managing Director, Michelle, made her first ever etsy purchase from a shop called AshleyG, and from there a longstanding friendship and partnership with Ashley Goldberg began. We've met countless artists via Instagram, Pinterest and Etsy. And been introduced to others from family and friends. Some send us emails and packages to introduce themselves, others we stalk on google until we can track down their contact information.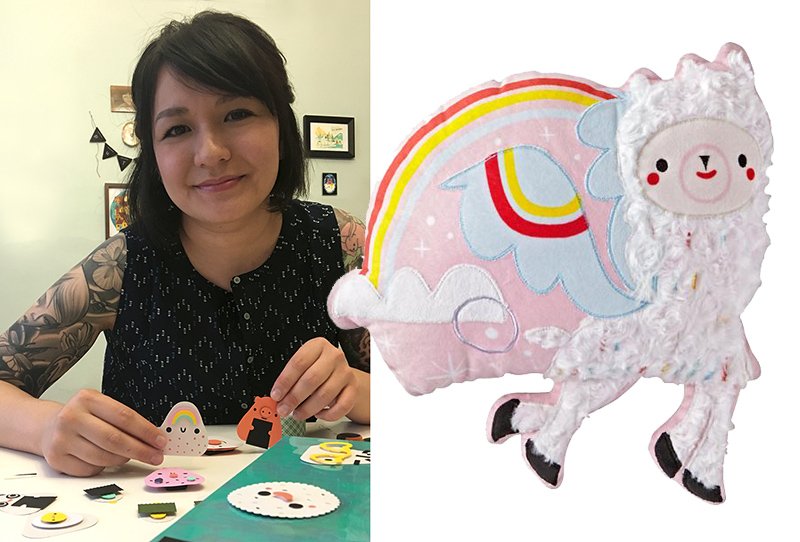 I'm often star struck when I finally get to meet an artist in person. The first time we met, I forced artist Michelle Romo to take a picture with me in the window of our South Coast Plaza store. (Sorry, Michelle!) The most striking thing I've noticed in all the times I've had the privilege of meeting these talented men and women is how humble and genuinely nice they are. This community that we've had the honor of being a part of is made up of such supportive and kind folks, it's really astounding.
As a company, we are committed to supporting artists and giving you the story behind the items they help us create. Ultimately, we hope to be able to bring attention to these talented folks so that they can build a life fulfilling their passions, and frankly, quit their day jobs.  So, stay tuned for many more artist collaborations on the horizon. From artists we've worked with for years, to many we've just met, there are many exciting products and projects to come. And, if you're on social media, I'd definitely encourage you to follow your favorite artists, check out #artistsxnod, it's so fun to get a behind the scenes look at how they bring their creations to life!
Danielle is the Creative Director at Nod and an over-protective mother of two. She's also completely obsessed with Pinterest, Twitter, Instagram and her Kindle, but not necessarily in that order. Danielle loves to craft, sew and crochet. Her current craft of choice is weaving tiny wall tapestries.