Post by Danielle Kurtz,  Creative Director at The Land of Nod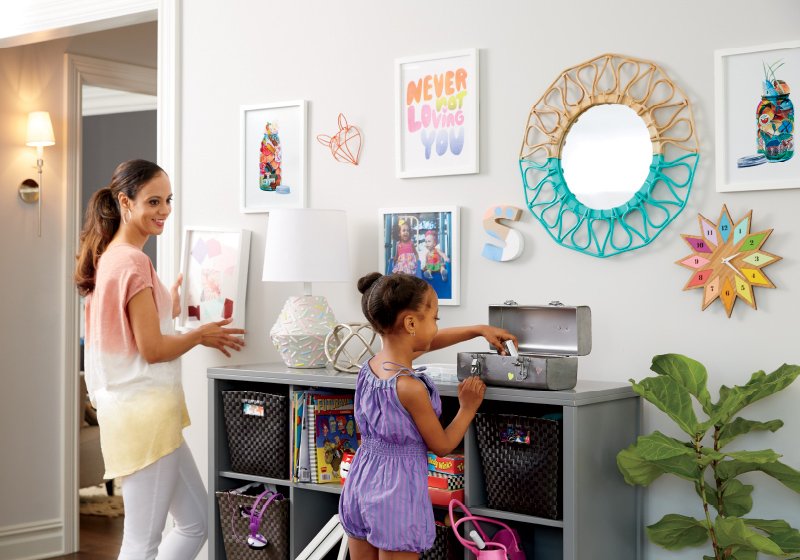 Nod was founded on the premise that you shouldn't have to close the door to your kid's room when your friends come over. Not only that, but kids things shouldn't have to be relegated to their bedrooms and the basement. But rather, the whole home can be shared by the whole family, and therefore the items in it should appeal both functionally and aesthetically to the adults and children living in the space.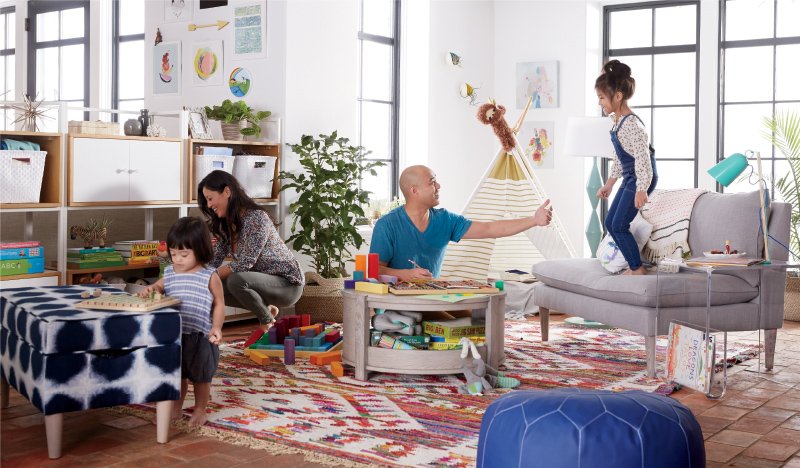 We think about the whole family every day at Nod. What exactly does that mean? Well, in thinking about the function of a product, we think about how the modern family lives. That means we create play tables that can also act as coffee tables, perfect for small spaces and urban living. And, we create upholstered chairs using Sunbrella® fabrics so they are extremely durable, after all spit up happens. In our latest collection we even designed our Flex 4-in-1, it's a bassinet that turns into a crib and toy box and later into a toddler bed and toy boxes because children grow up, and we want our furniture to grow with them.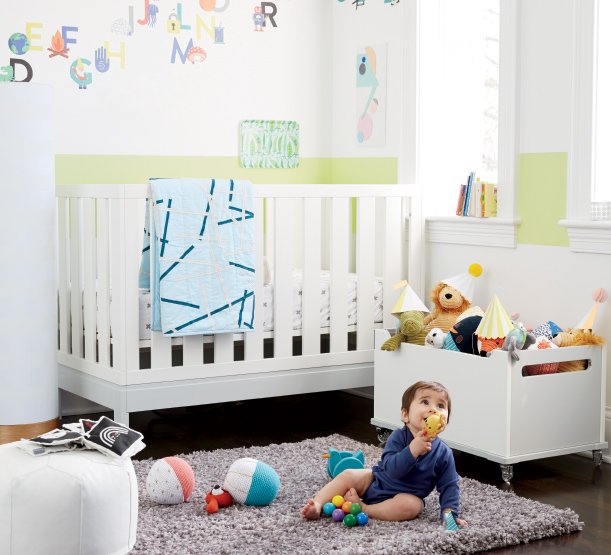 In addition to function, Design for the Family means that the look of our product is meant to inspire and delight both children and adults. Our product collections reflect some of the most current trends from the fashion and home industry because we know that the way your home looks and feels is important to you. That said, we always incorporate a wink or bit of humor to keep things fun for the little ones and appeal to the child in all of us.
Having a young family myself, I think it's the perfect excuse to throw some design rules out the window and loosen up a bit with your home's décor. Have some fun with it. I have our Hop, Skip and a Jump Mat as my hallway rug, and bits of hot pink in my living room décor. Like our Unicorn Lamp? Who says it needs to stay in the nursery, put it on your end table if you want, it's your house.  A home is the reflection of the family that lives in it, and my family's laughing a lot of the time, so I like the décor to have that same sense of joy.
Danielle is the Creative Director at Nod and an over-protective mother of two. She's also completely obsessed with Pinterest, Twitter, Instagram and her Kindle, but not necessarily in that order. Danielle loves to craft, sew and crochet. Her current craft of choice is weaving tiny wall tapestries.