Post by Stephanie, Home Stylist from The Land of Nod's Design Services Team
The tribal print trend has officially taken over the home décor scene and for good reason! The playful patterns and versatile color options make it super easy to incorporate into just about any room design. Personally, I might be just a little obsessed with the playful tribal prints featured in the Nod-exclusive Wild Excursion bedding collection designed by Paper and Cloth. Whether you're looking to add just a touch of pattern or go all-out with a head-to-toe design, there are a ton of options available for mixing and matching within each set.
Looking to put together a punchy but gender-neutral nursery design? Break free of the typical yellow-and-grey routine and bring in some bold orange and rich navy hues for a design that feels fresh, unique, and welcoming for either a baby boy or girl.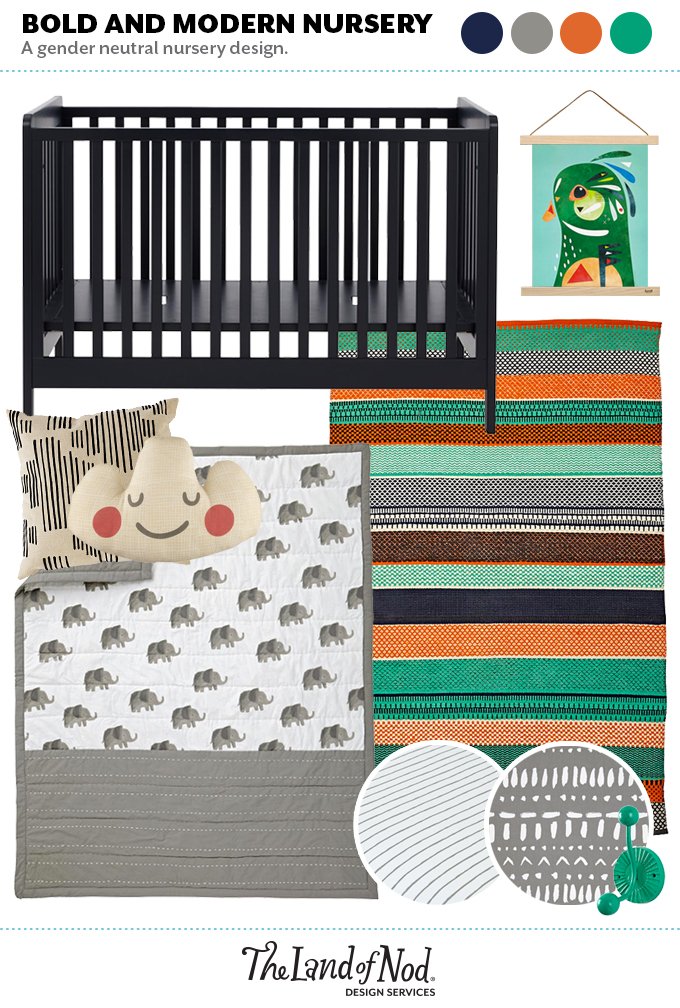 The coordinating tribal prints and complimentary color options within the Wild Excursion collection make styling a shared space for a boy and girl a cinch. Just mix in a few fun throw pillows to give each kiddo their own personal style and viola! You're good to go!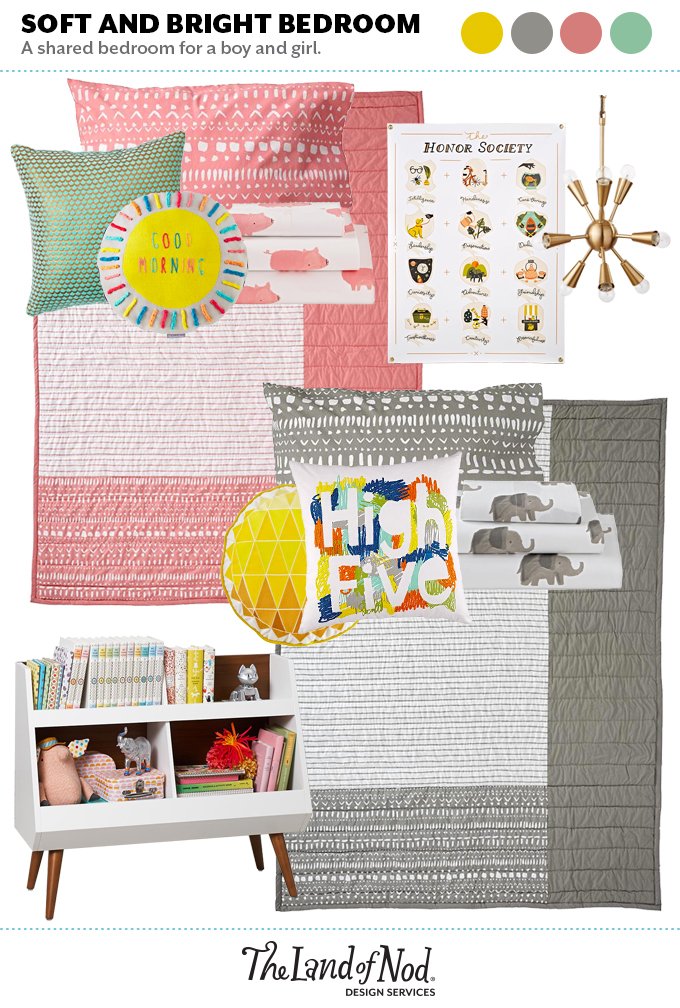 If pigs and elephants feel a little too youthful for your youngster, you can take it up a notch with the playful lion print bedding set in bright orange. Touches of grey and beige help balance out the bold design for a look that works for any big kid room!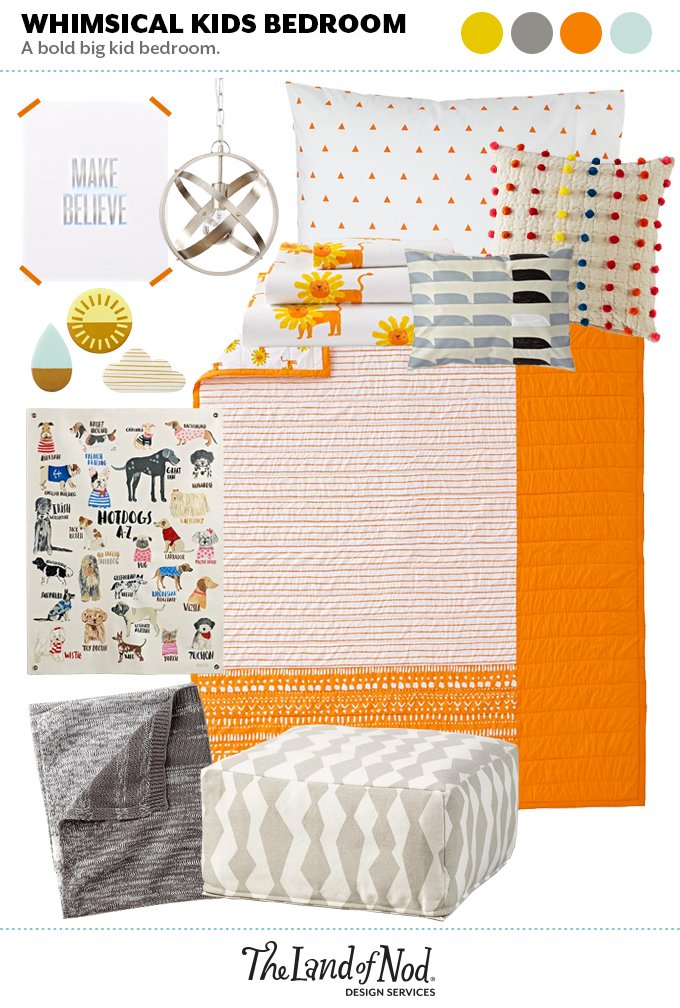 So go ahead and take a walk on the wild side and add some tribal flair to your next room design!
Happy Styling!
Post by Stephanie Geurkink, Home Stylist from The Land of Nod's Design Services Team. Our Design Services team offers free one-on-one design advice, mood boards and space planning. You have a room to decorate? They'd love to hear from you. Visit The Land of Nod's Design Services page to get started today.