Post by Danielle Kurtz, Creative Director at The Land of Nod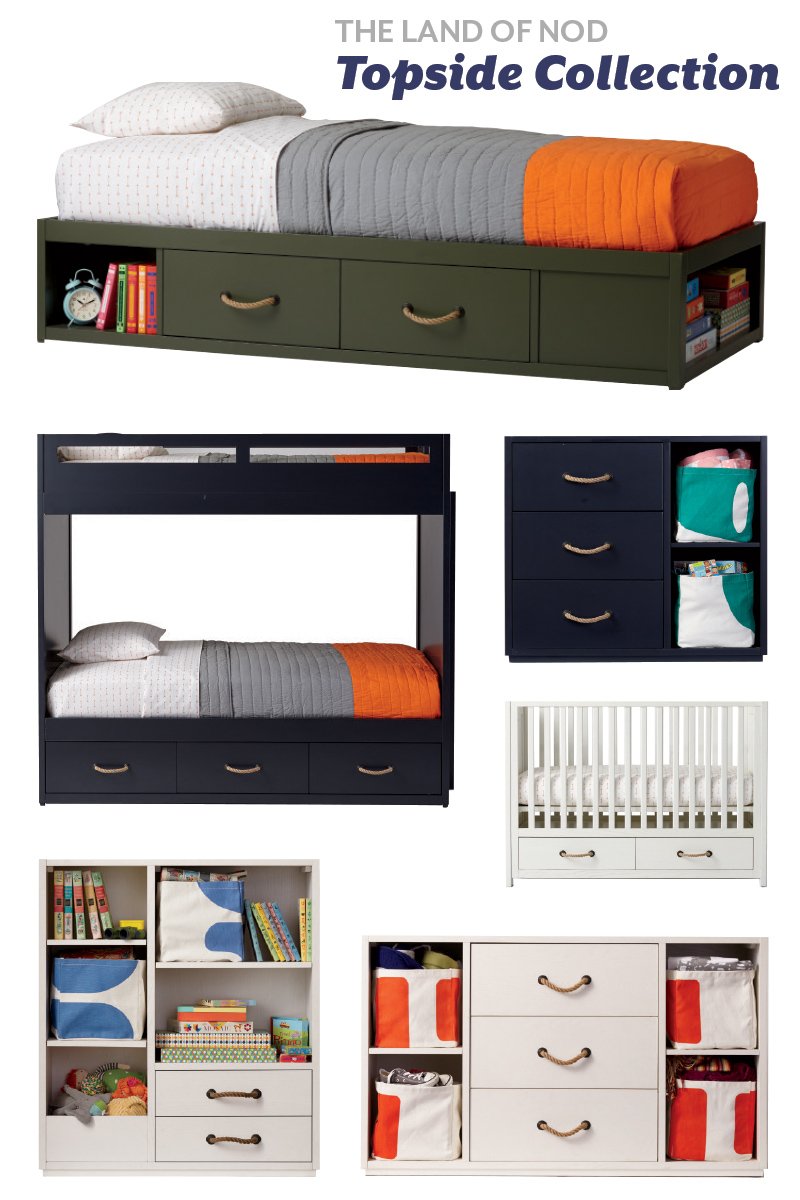 I wrote a while back about my love of our Topside storage bed. It's super versatile in both fashion and function. So, our furniture designers took a cue from that bed and extended the Topside Collection to include a bookcase, dressers, a crib and, my favorite, a bunk bed. All have the same great styling and all that added space-saving storage that I love about the Topside bed. See for yourself.

First up, the dressers. These are really so much more than dressers, they're kind of a dresser and bookcase in one. I think this is the perfect piece to go from nursery to big kid room. Just add a changer top for the nursery stage, and use bins to hold all the diaper changing necessities. Once you're out of the diaper phase (congrats!), just remove the changer top, and store books, games and toys in the cubbies.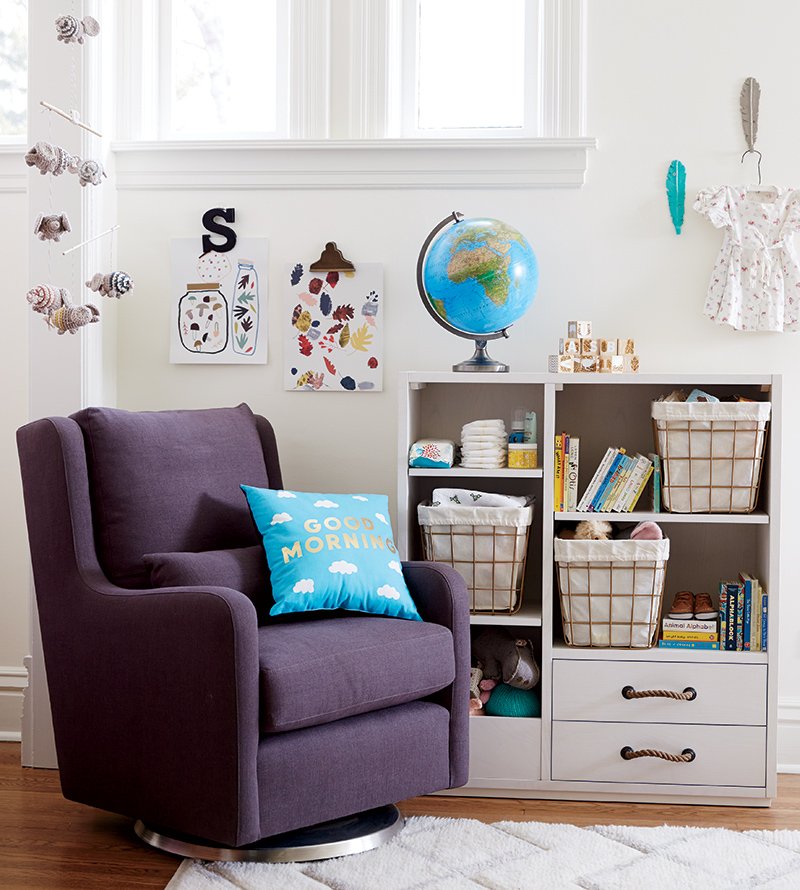 Next up, the Topside Bookcase. This piece is so versatile it's kind of crazy. I love that there are shelves, an open bin and drawers. The shelves are adjustable and are great for books and board games. Or add a few baskets to hold smaller toys. The bin is perfect for stuffed animals and sports equipment. And, the drawers are great for all the mess you don't want out in plain site…doll clothes, building blocks, toy cars, you name it. Plus, with it's clean styling, this piece would look great in a living room or your kid's bedroom.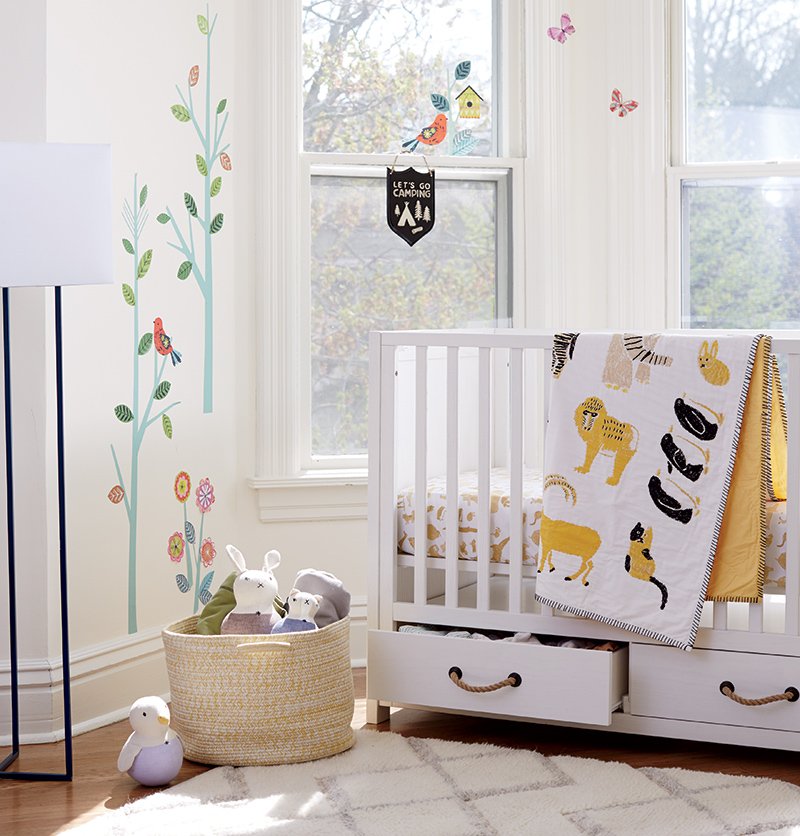 The Topside Crib is really a no brainer. Baby's have SO MUCH STUFF!! And, the area beneath the crib is usually just wasted space. But, with the topside crib you get two super roomy drawers for blankets, clothes, toys, extra bedding. I mean, imagine those 3 am diaper changes that are actually full crib changes and you could just pop open that drawer right there to grab a clean sheet….brilliant! The thing I love most about this crib is that it still feels light and modern. Many storage cribs feel very heavy, but this sleek design with the rope handles won't overwhelm a small space.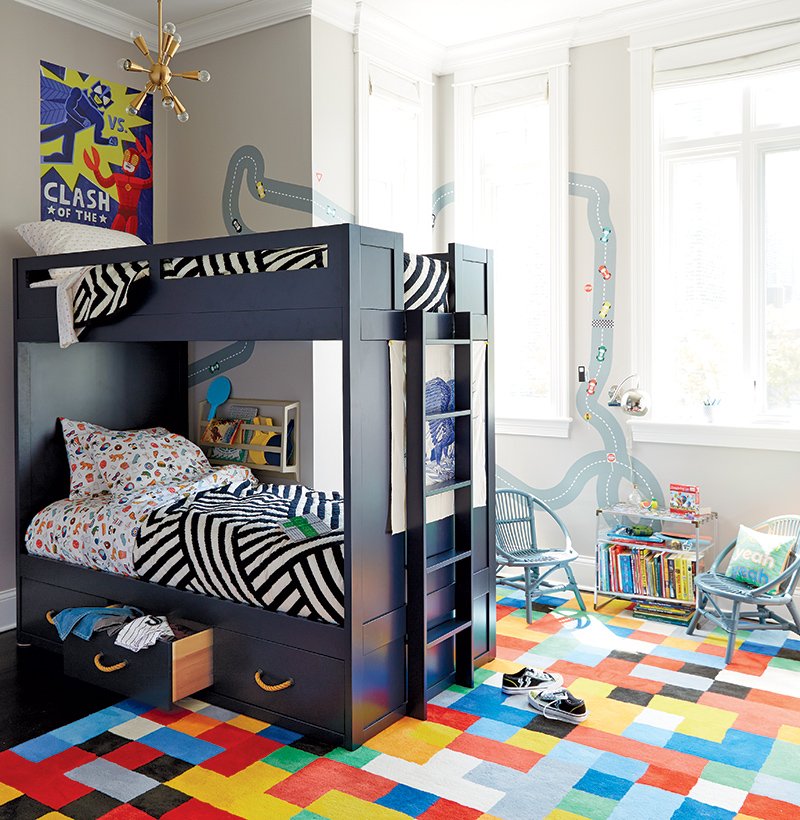 Last, but definitely not least, my favorite, the Topside storage bunk bed. This is basically the holy grail of space saving solutions. In the floor space that's usually taken up by just a twin bed, you get two beds, the ladder and 3 generously sized drawers. The ladder may not seem like a big deal, but a traditional ladder for a bunk bed does eat up a good bit of floor space. Also, I love the incorporated guardrails on the top bunk, keeping the profile of the bed to a minimum so it doesn't completely dominate the room.
I really think this collection is perfect for anyone who's looking to maximize space, and really what parent isn't?
Danielle is the Creative Director at Nod and an over-protective mother of two. She's also completely obsessed with Pinterest, Twitter, Instagram and her Kindle, but not necessarily in that order. Danielle loves to craft, sew and crochet. Her current craft of choice is weaving tiny wall tapestries.