Post by Stephanie, Home Stylist from The Land of Nod's Design Services Team
It should come as no surprise that natural, light wood tones is back in style in a big way.  Following the Scandinavian-inspired trend of simple, versatile design, lighter wood finishes easily find a home in pretty much any aesthetic. Whether you're styling a bright, bold playroom, a neutral nursery, or a big kid's bedroom, consider those natural maple and oak finishes your best friend. Not only will they make your room feel less crowded, but they tend to play well with other colors and finishes too.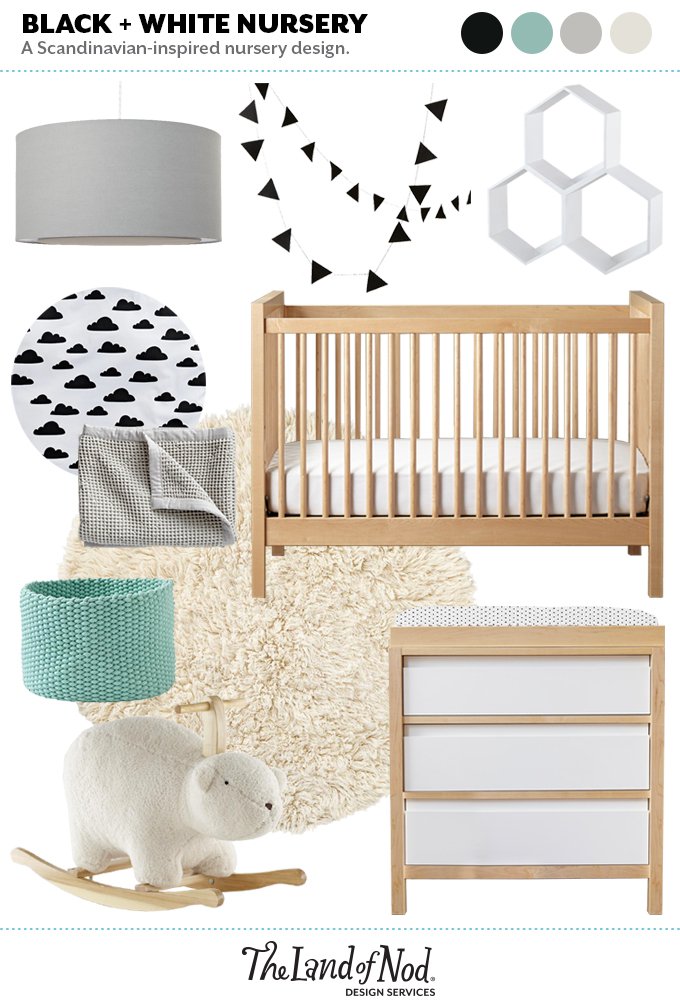 Using natural wood tones in a playroom creates the perfect base for layering in pops of bright, colorful accents. The yellow and aqua wall shelves pop beautifully against the natural play table and white and natural toy box. Throw in colorful wall art like the Big City Landscape wall art and you've got a bright, modern playroom design for kiddos of any age!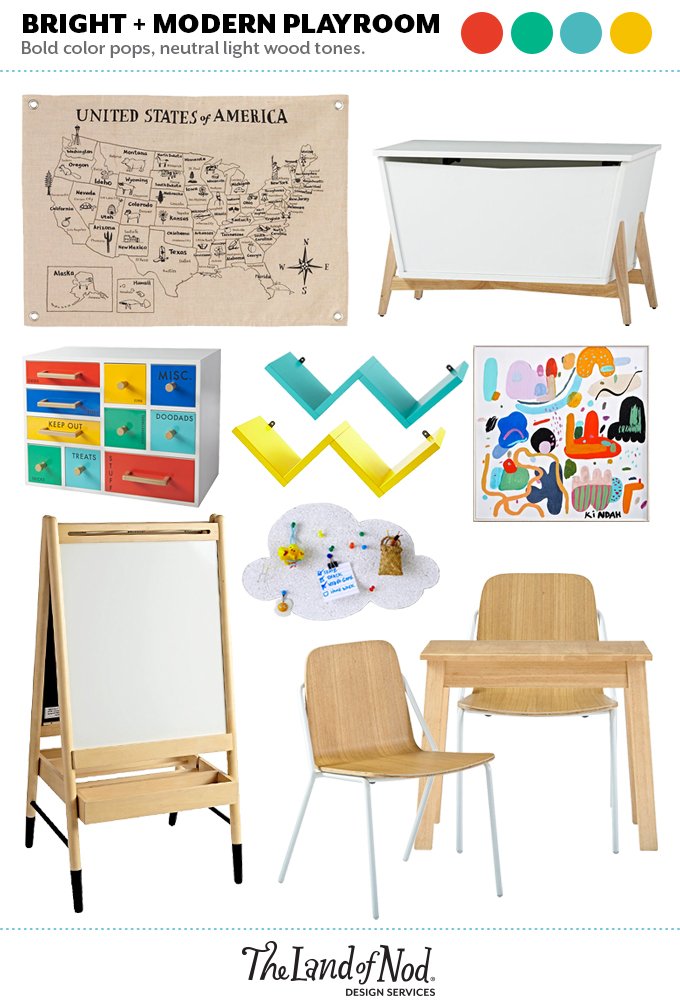 Styling a bedroom that will continue to grow along with your kiddo is made all the more feasible by using a combination of white and natural wood finishes. You can easily customize the space with art prints and accent colors to bring in added personality and watch as your neutral furniture adapts to coordinate!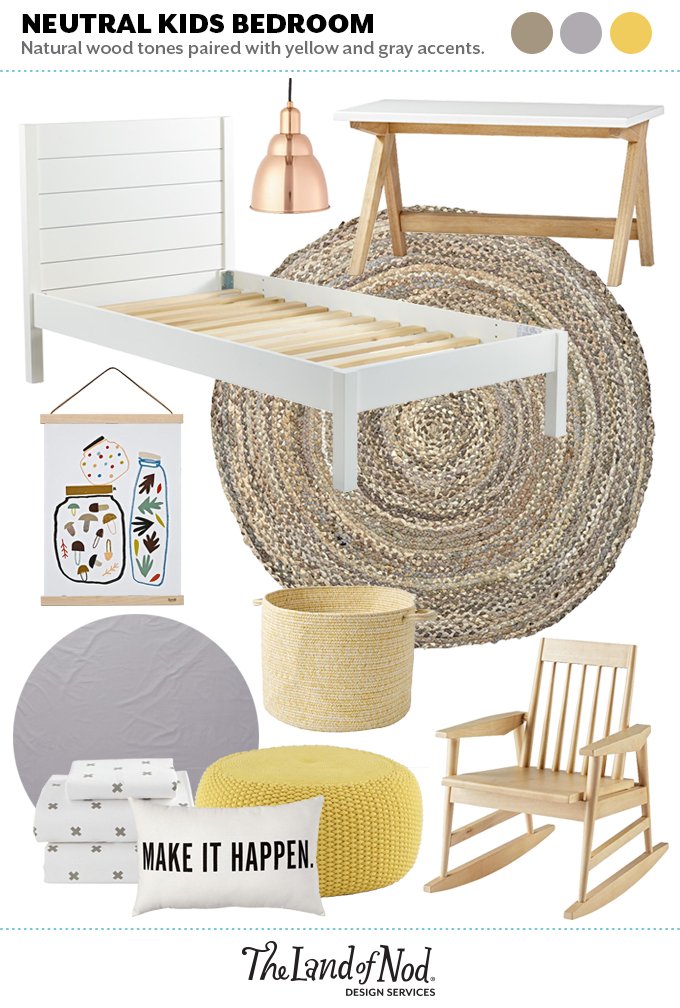 Happy Styling!
Post by Stephanie Geurkink, Home Stylist from The Land of Nod's Design Services Team. Our Design Services team offers free one-on-one design advice, mood boards and space planning. You have a room to decorate? They'd love to hear from you. Visit The Land of Nod's Design Services page to get started today.