Post by Danielle Kurtz, Creative Director at The Land of Nod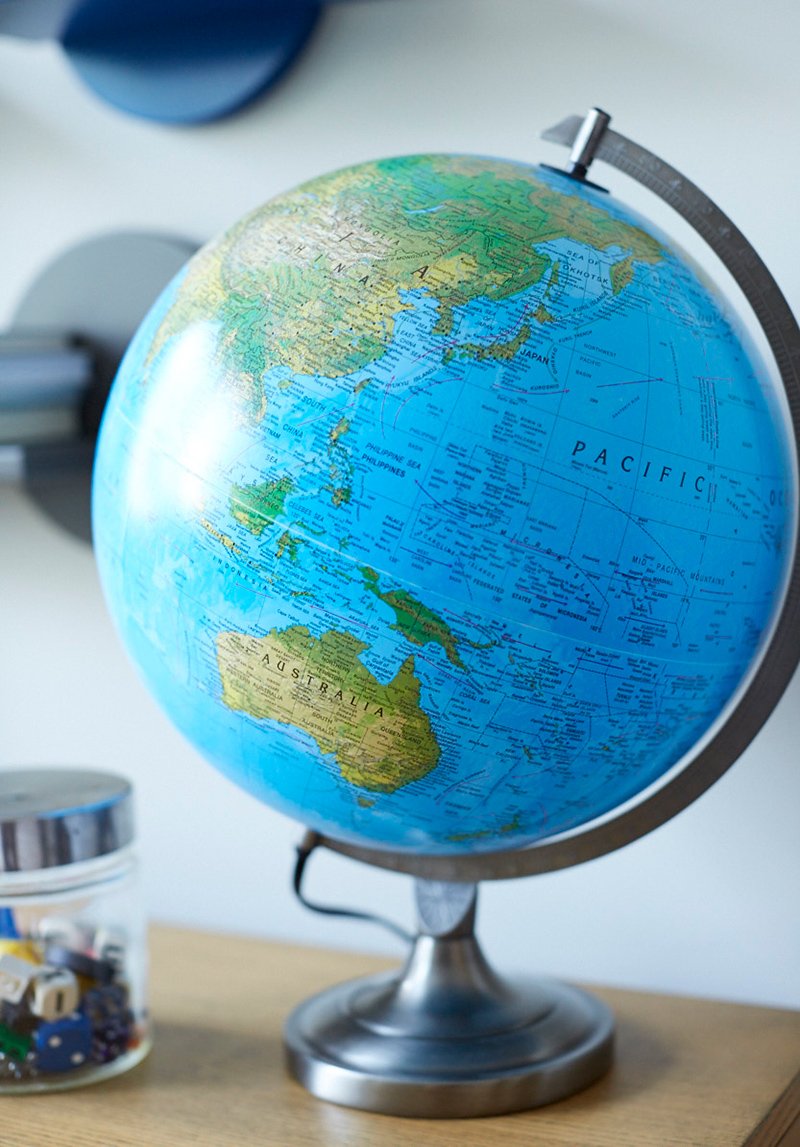 Seems all I'm talking about these days is getting back into a routine for back-to-school. While I'm clutching onto the last bits of summer…the ease, the late bedtimes, the lack of homework. I know that the only way for my family to have a successful school year is through routine, routine, routine. There simply aren't enough hours in our days to wing it. I know I'll forget things, and my kids will turn into over-tired, stress monsters. Which will make me break into a sweat and behave in a less than calm, diplomatic manner which never really helps. So, I guess it's time I say good-bye to the summer and get things back in order.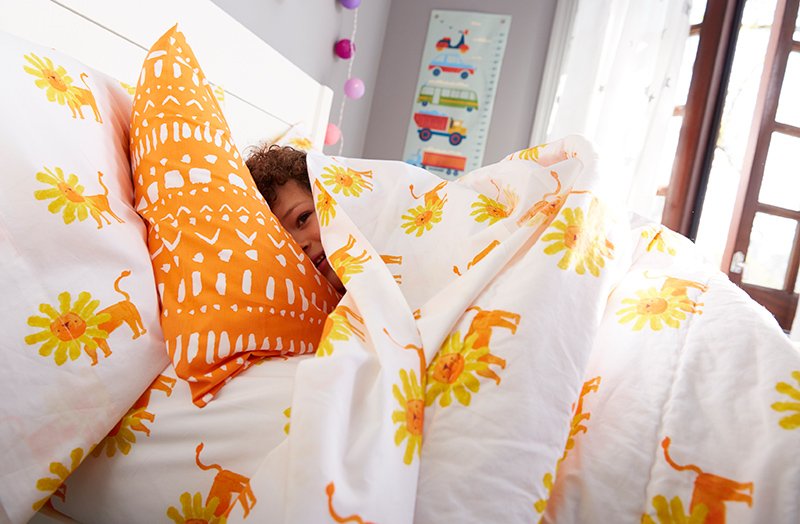 Now, there are three primary routines that concern me when it comes to keeping order and sanity in my house: Morning, After School and Bedtime. To me, it all starts with bedtime. So, that's where I'll start. I've often told my husband that I'm pretty sure 90% of unpleasant children (people) in the world are just tired. I know I'm unbearable when I don't get enough sleep and my kids…geesh, they're unrecognizable beasts. So, the biggest transition for us with back to school will be taking those creeping-a-little-later-each-night-bedtimes of summer, which lead to lazy sleeping-in mornings, and getting back to bedtime while the sun's still out. (That may sound harsh, but sleep has been an obsession of mine since day one as a mom.)
Easier said than done, but I'm not above a little bribery or encouragement to accelerate the transition. Enter some new bedtime goodies to get my kiddos excited about bedtime. My 6-year-old daughter, Lottie, will be my biggest challenge. So we took a little shopping trip and re-outfited her bed with some of her favs from Nod, including these super rad Favorite Things sheets. Love them!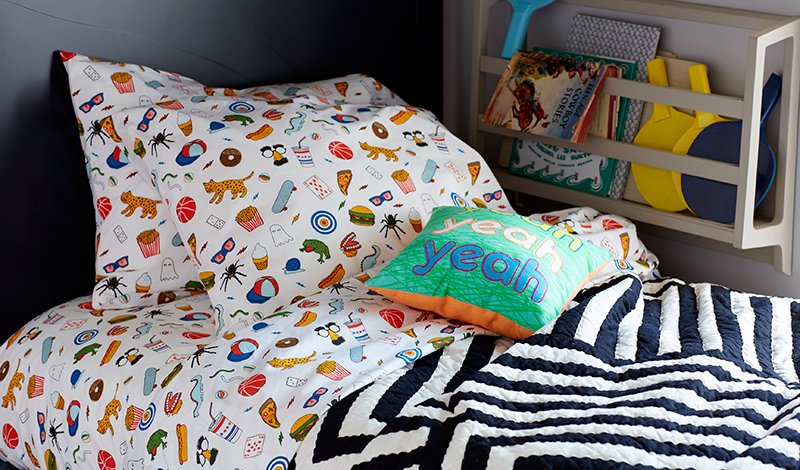 Beyond bedding, I put together a new bedtime kit for her to celebrate starting the 1st grade. It consisted of the following: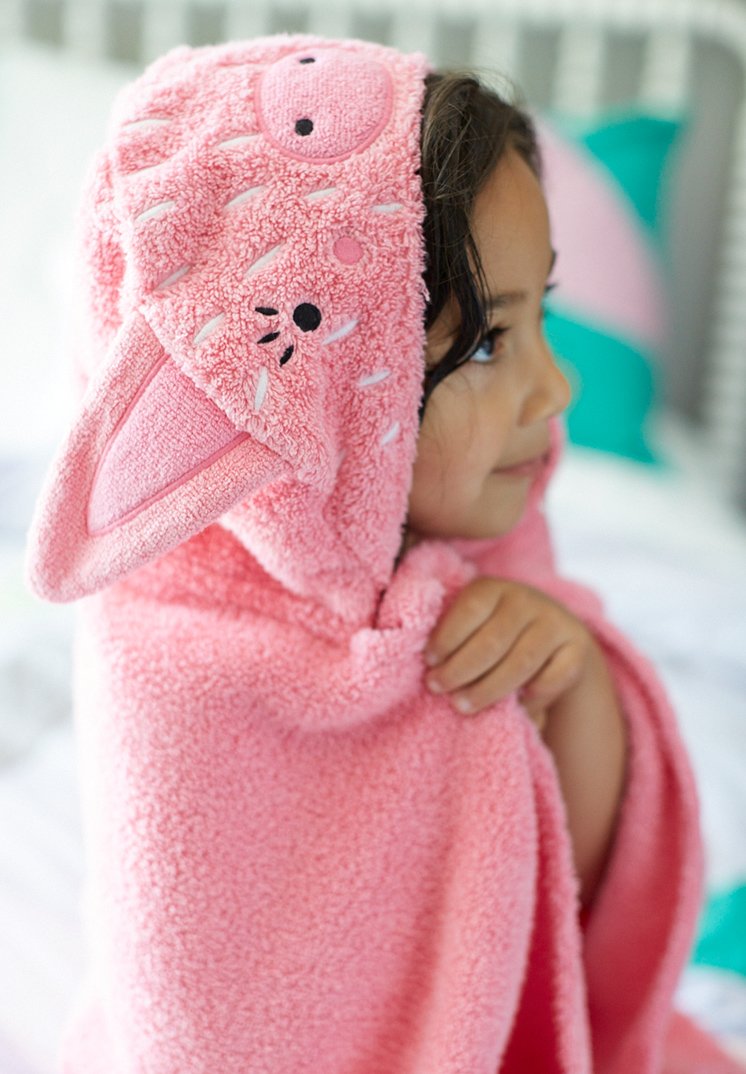 Hooded Towel – As summer has worn on, we've gotten more and more lax about nightly showers, definitely something we need to get back to with gym class and soccer starting up. And, who doesn't love a fresh new towel!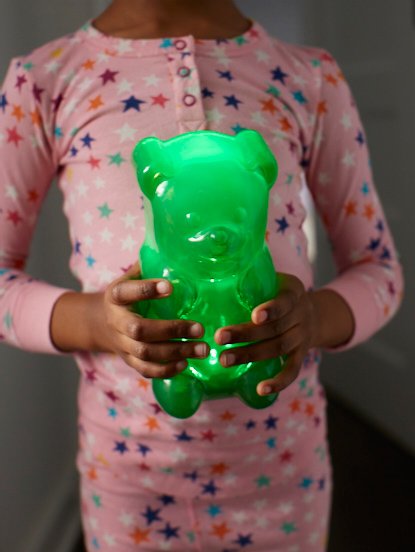 Nightlight – For all those late night trips to the potty.
New Books – Nothing says bedtime like a new bedtime story. Bonus points if it's about being brave when facing a new challenge (ahem…1st grade at a new school)!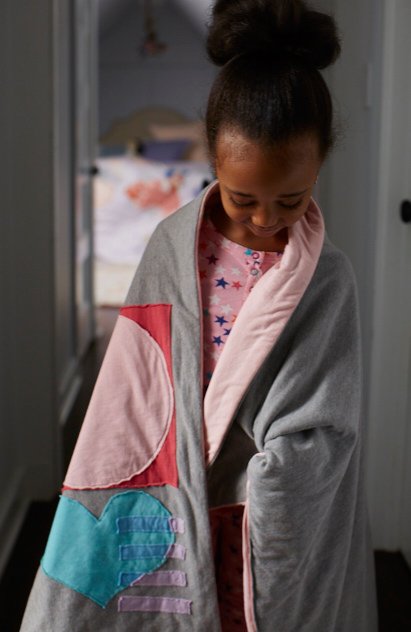 Blanket – A little something extra to get cozy with as the summer heat gives way to chilly fall evenings.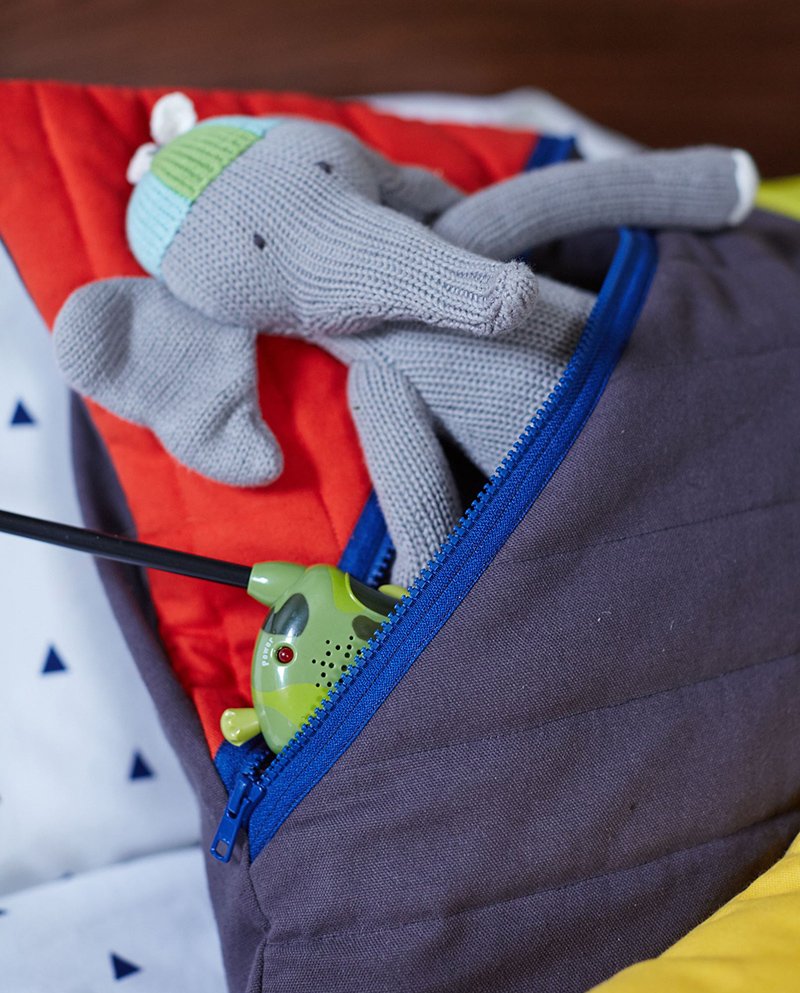 Stuffed Animal – And, who doesn't need a little moral support from a new plush friend?
Here's hoping this is enough to get her excited about bedtime, and ready to tackle all that 1st grade has in store for her.  Stay tuned for my next post about the dreaded morning routine.
Danielle is the Creative Director at Nod and an over-protective mother of two. She's also completely obsessed with Pinterest, Twitter, Instagram and her Kindle, but not necessarily in that order. Danielle loves to craft, sew and crochet. Her current craft of choice is weaving tiny wall tapestries.