Post by Michelle Sterling of Avery and Augustine
If there's one rule that everyone can agree on in the morning, it's that breakfast shouldn't be complicated.  After all, you're still trying to wipe the sleep from your eyes, ease into a state of alertness, tally up the things on your to-do list that must get done today (!), and get everyone else ready for that big rush out the door.  And don't be late!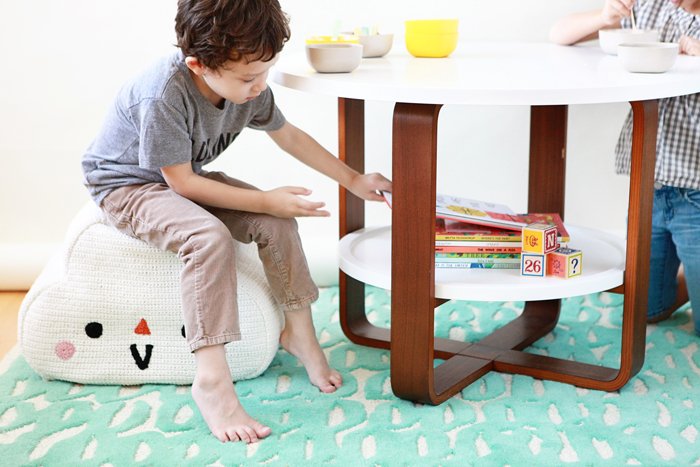 It's good to be ready with a specific lineup of quick breakfast options for each day of the week.  Here's one to add to your breakfast rotation that couldn't be easier (with a cute name, to boot): cloud breakfast bowls.  They have three components: yogurt, blueberries and toasted coconut.  The yogurt is a good source of protein that will keep you and your littles feeling full throughout the morning, the blueberries add a natural sweetness and the coconut brings a hint of ethereal to your meal—because doesn't toasted coconut smell heavenly?
There you go—your "what to have for breakfast" quandary is solved…at least for one day of the week.  And that's a great start.
You can see Michelle's work and read about her two young children and their first forays in cooking, art and everything in between at Avery and Augustine.