Post by Danielle Kurtz, Creative Director at The Land of Nod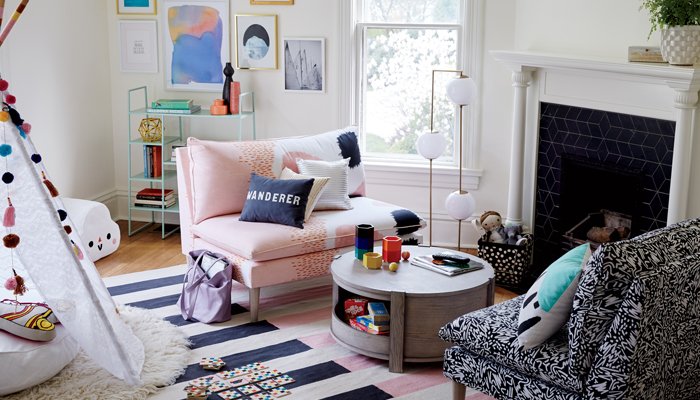 When it comes to creating a successful gallery wall, I think the key is to have plenty of variety, while still maintaining some continuity. Confused? Don't worry, we've taken the guesswork out of creating your own gallery wall. Our designers have put together three different sets of art that will give you that curated look without all the legwork.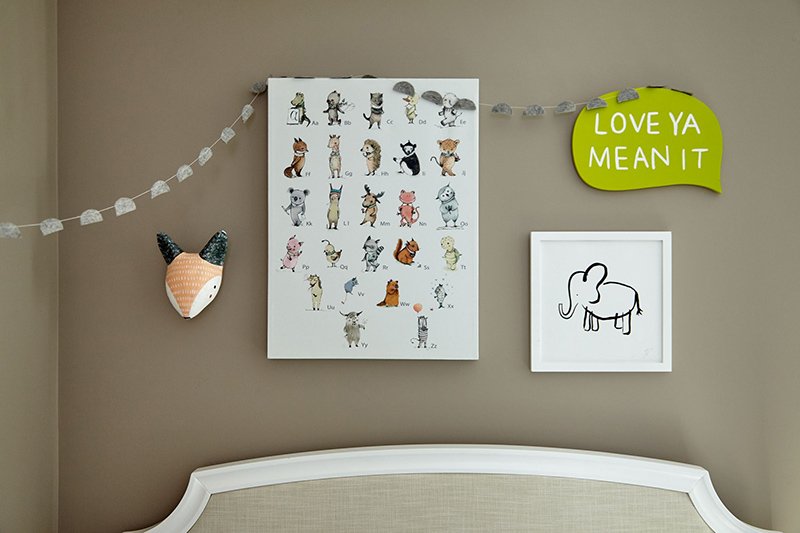 First up is this sweet set that's ideal of for a nursery. I love mixing in the garland and the fox head to give the wall some dimension. And while there's a bit of an animal theme going on, the various stylings keep it feeling eclectic. Best part, several of these pieces (the Half Dot Garland, the Forest Pop animal heads and the Elephant illustration) come in other versions. So, if prefer a bunny to a fox, or mint garland to grey, you can customize it to fit your room.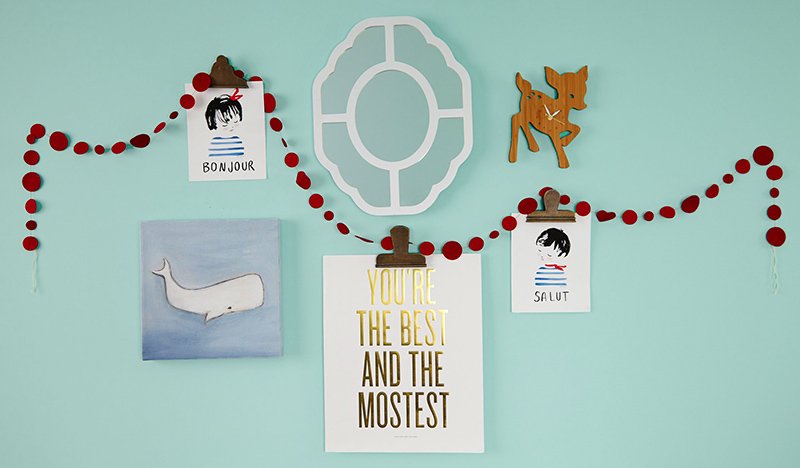 Next up, this set was designed to work well in a kids room or nursery. Again, the color on the garland can be swapped out to match your room. But, I love the subtle nautical vibe mixed with the functionality of a clock and mirror. Also, who wouldn't want to remind their kiddo that they're the best and the mostest.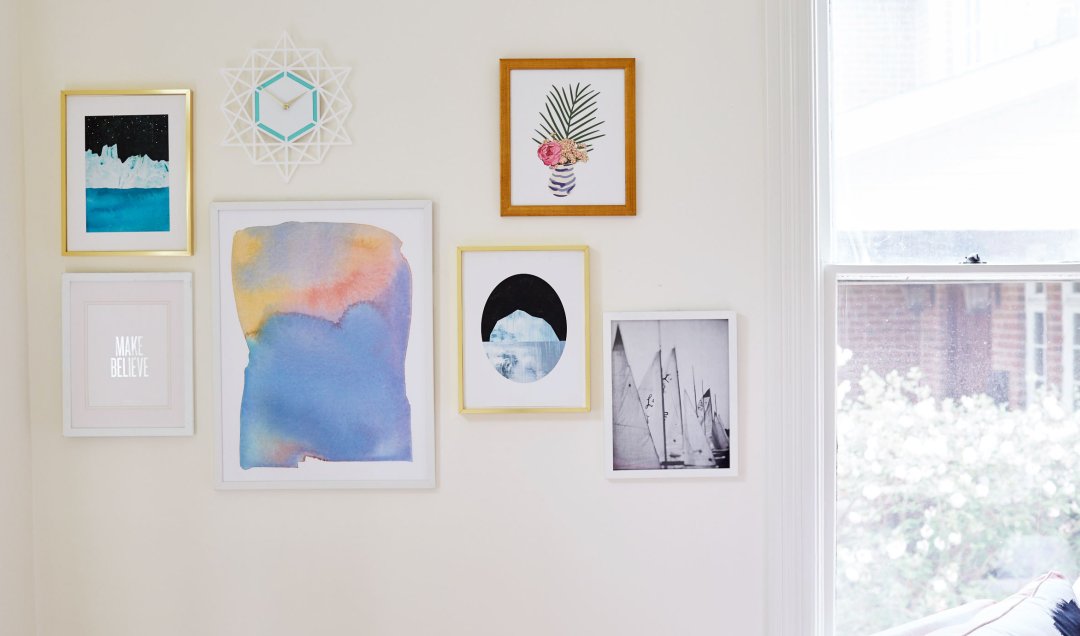 And, lastly, I just adore the mix of sophistication and playfulness in this collection. The gold frames add a bit of drama, while the "Make Believe" print keeps things light and fun. You could even mix a few family photos to this one if you have the space, as well as a piece or two of your kid's art framed in coordinating white or gold frames. It would make a lovely wall for you family room or living room.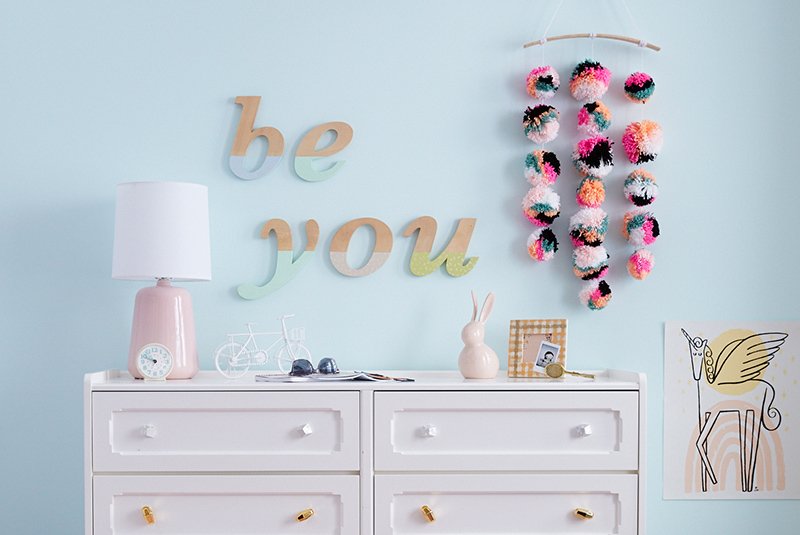 If one of these isn't quite your style, but you want a gallery wall and have no idea where to begin, have no fear. Simply contact our design services team. They'd be happy to create a custom gallery wall for you using pieces from Nod, as well as some you may already own. They'll even throw in a DIY or kid art project to the wall if you want, and tell you precisely where to hang each and every piece. So, what are you waiting for…get decorating!
Danielle is the Creative Director at Nod and an over-protective mother of two. She's also completely obsessed with Pinterest, Twitter, Instagram and her Kindle, but not necessarily in that order. Danielle loves to craft, sew and crochet. Her current craft of choice is weaving tiny wall tapestries.