Post by Rachel, Nod's Brand Marketing Manager
For such little things, babies sure have a lot of stuff. And if you're like me, you live in a small home. Which barely fit me and my husband before our sweet baby boy arrived in March.
So how'd we make room for all the blankets, diapers, clothes and toys? Luckily, I sit next to our design services team who have a few tips on how to maximize nursery storage. And trust me, these tips have been so helpful as we settle in to life as a family of three. Hopefully, they will help any parent-to-be feel a bit more sane during those late pregnancy nesting days.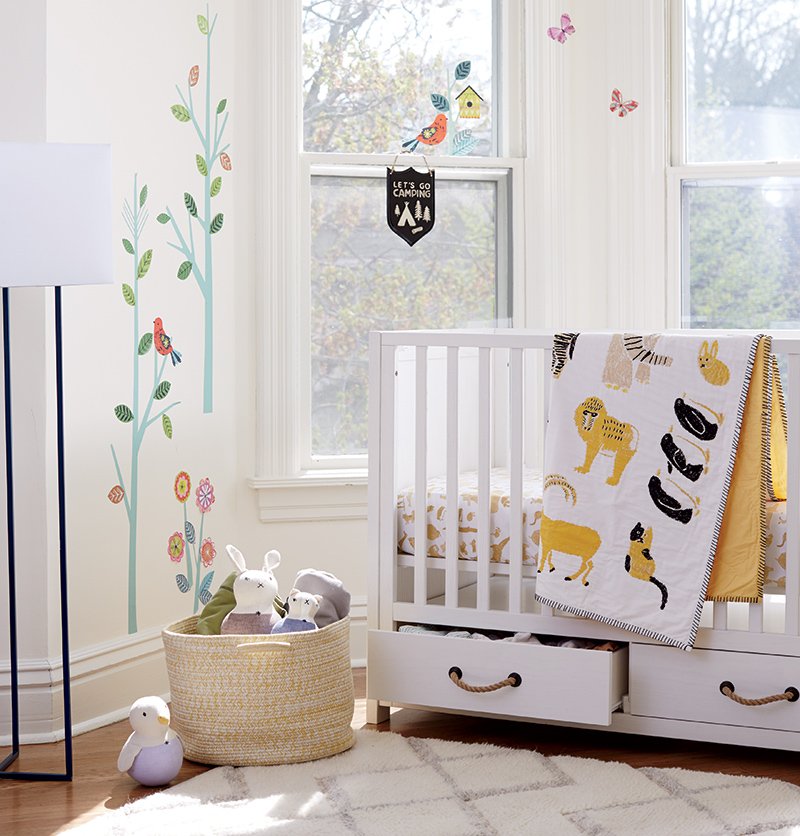 How to Maximize Nursery Storage
Think Outside the Bookshelf – Pick wall shelves for all those books you receive as gifts. Our Straight & Narrow Book Ledges & On the Wall Book Bins turn books into a design element in the room without taking up valuable floor space.
Use Every Square Inch – That was the inspiration for our new Topside Crib. It has two huge drawers at the bottom for storage. It can still be converted to a toddler bed later down the road.
Everything Needs a Home – Even if it's a burp cloth, make sure it has a place. Trust me, it helps at 2:30 a.m. when that little bundle of joy won't stop crying and you're scrambling to feed him or her.
Incorporate Storage Into Your Gallery Wall – Gallery walls are a great place to display knick knacks and family trinkets. We use the Invisible House Wall Shelf  to store everything from booties to Henry's hospital footprint. Wall hooks are also perfect for storing beautiful baby hats and mittens.
Throw It In a Basket – Spaces feel cleaner when you can't see all the stuff. Bins and floor baskets are an easy fix to make you feel more organized.
Extend the Stuff Beyond the Nursery – Trust me, you're going to spend a lot of time at home those first few months. And you won't just be sitting in the nursery. It helps to create a baby station in the area you live in most. Pack it with a few toys, diapers, burp clothes and swaddle blankets.
A few of our best nursery storage pieces are below.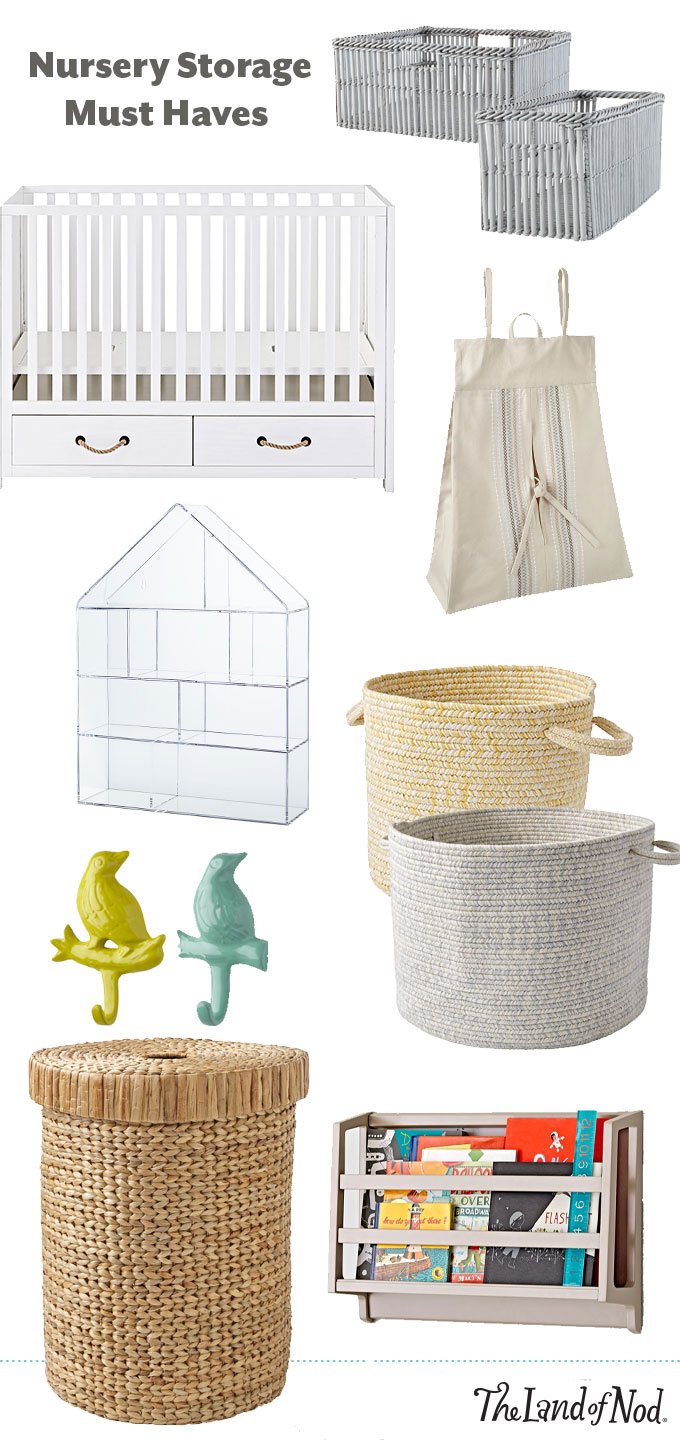 Ever wonder who's behind The Land of Nod social media accounts? That's Rachel! When she's not telling anyone who will listen that she's not meant to live in cold, snowy Chicago, you will find Rachel hanging out with her husband and new baby and binge-watching Netflix after baby's bedtime. Or starting crafting projects that never get finished.