Post by Stephanie, Home Stylist from The Land of Nod's Design Services Team
It only makes sense that a home with kids needs furniture that can stand up to kid-level activity. In order to survive, tabletop surfaces have to handle being banged on, colored on, and yeah, maybe even drooled on. But what do you do when you're trying to create a space that can support both kid play time and grown up entertainment?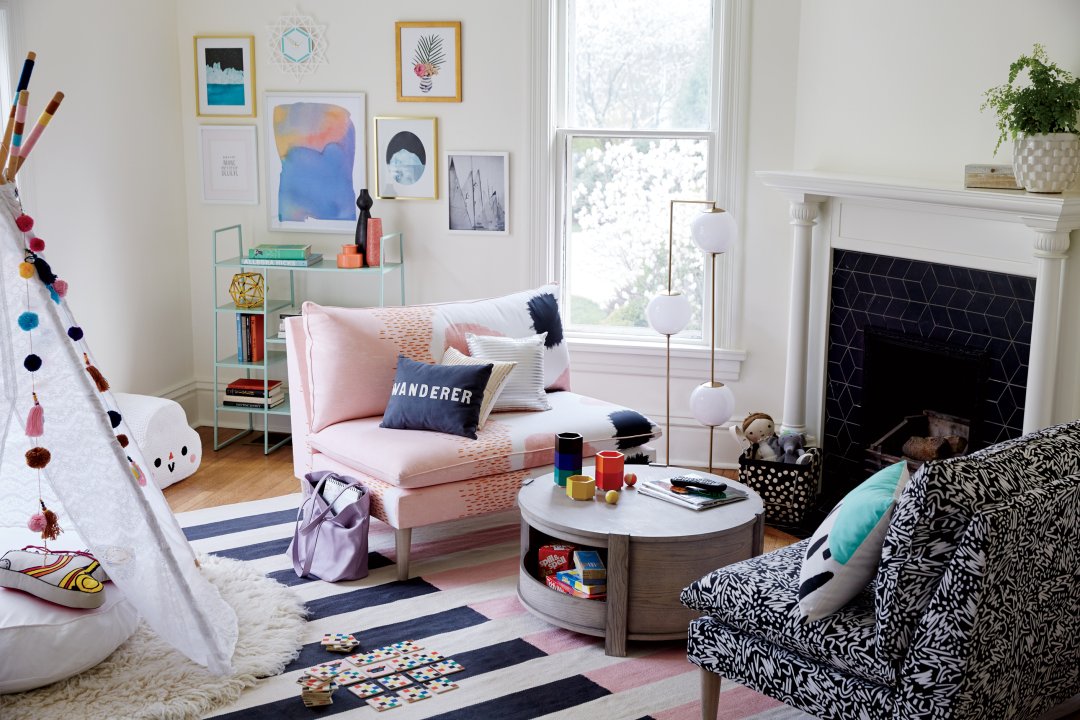 We're talking basement recreation areas, family rooms and urban dwellings with no dedicated playroom space. These situations require furniture that is multi-functional, which is where our stylish Rotunda play table comes through for the win. The built-in storage bins are perfect for corralling any and all toys, games, craft supplies, blankets, and anything else you might need to tuck away. Plus, the circular shape means no sharp edges for tiny toddlers to bump their heads on. That feels like a triple win to me!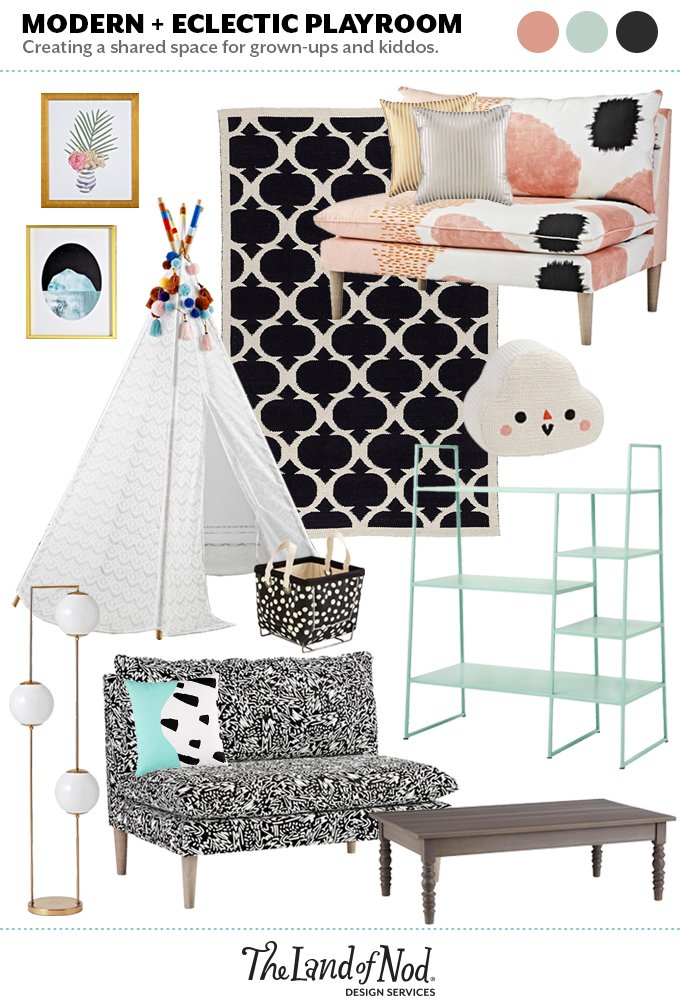 If a rectangular coffee table is what you're looking for, have no fear! The Everlasting and Adjustable Height play table offer the flexibility to interchange three different leg sizes.  The smallest size features 15" legs that are the perfect height for a dual-purpose play table and coffee table. Add a stylish floor pillow or pouf for extra seating and you've got an activity surface that morphs so seamlessly, it will blend into your home without batting an eye. If the time comes when you should want to turn your coffee table into a medium or standard-sized desk, you can easily swap out the 15" legs with either the 23" or 30" legs to give the table a height boost. Who doesn't love a good life hack?
Happy Styling!
Post by Stephanie Geurkink, Home Stylist from The Land of Nod's Design Services Team. Our Design Services team offers free one-on-one design advice, mood boards and space planning. You have a room to decorate? They'd love to hear from you. Visit The Land of Nod's Design Services page to get started today.