Post by Danielle, Nod's Creative Director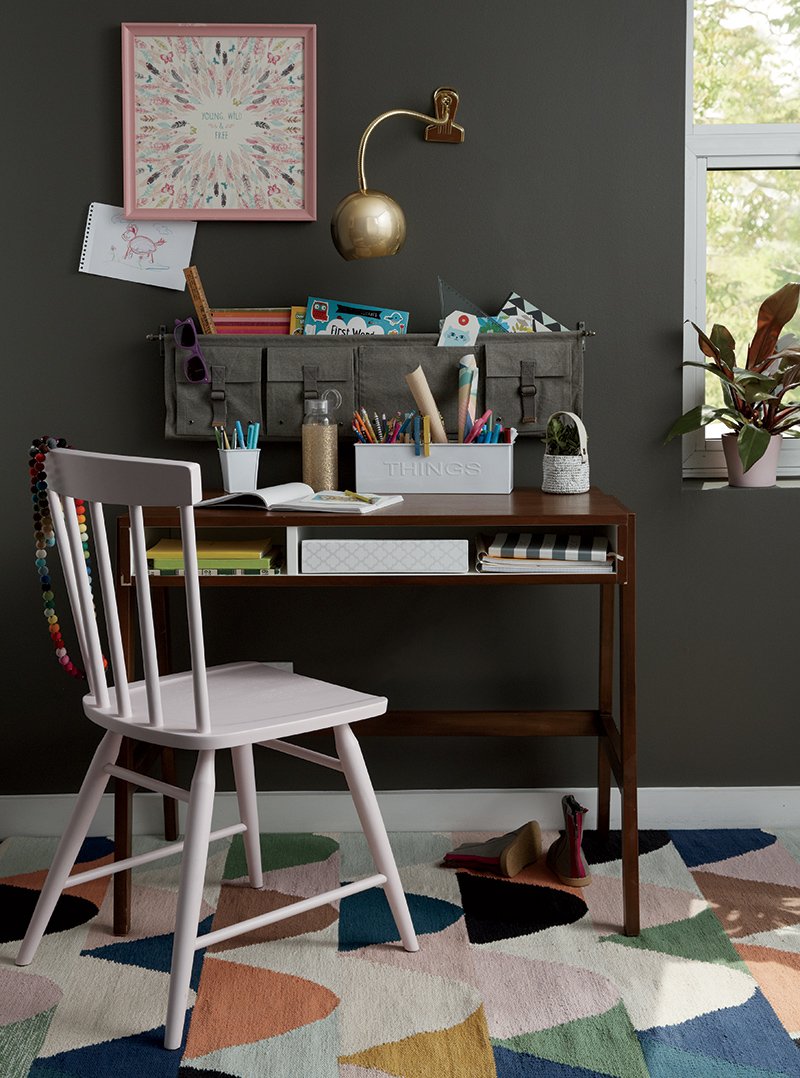 Now that the school year is in full swing, you might be finding yourself engaged in a homework vs. dinner time battle for the dining room table.  At my house, prepping for dinner coincides with homework time, so there's simply no way for the kids to work on their assignments at the table. Not to mention the fact that my 1st grader doesn't get much homework, while my 4th grader gets quite a bit. So, my youngest can become quite the distraction to her big brother while he's trying to concentrate on some crazy-hard word problems. (Is it just me or is 4th grade now basically learning what we learned in high school?)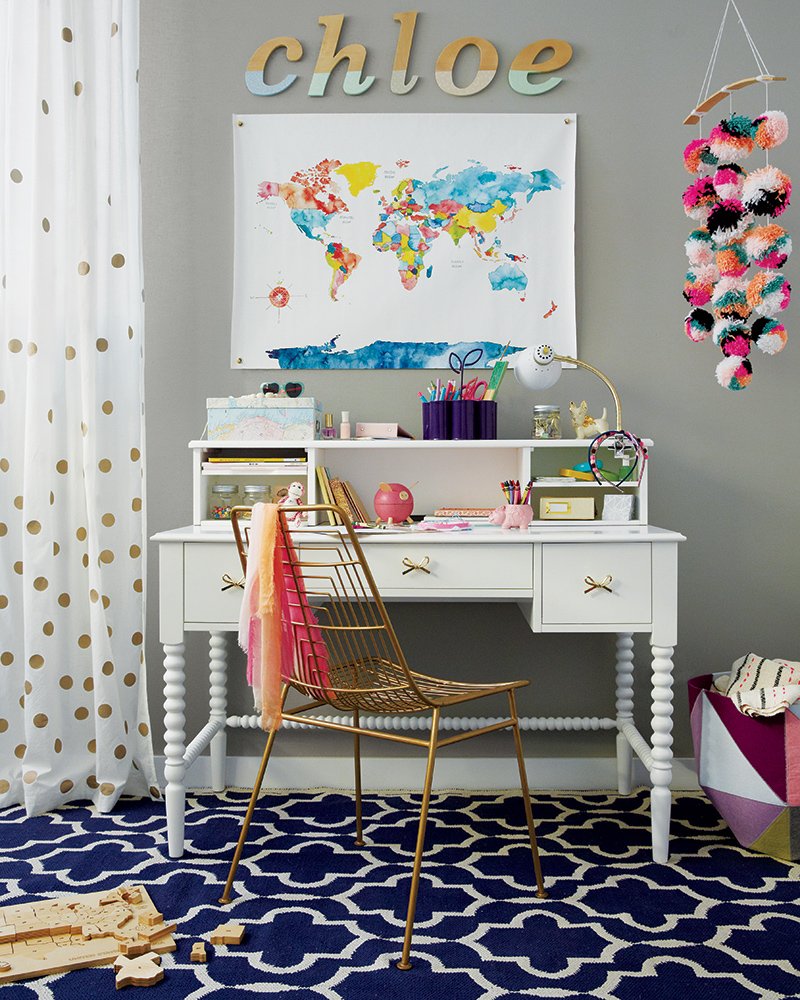 With all that in mind, it may be time for you to consider adding a desk to your kids room. But where? Well, as luck would have it, as your kids are growing into a desk, they're also growing out of other things. In my daughter's room, I traded her changing table for a desk. Granted she had the desk earlier than she needed it, but we're just using the drawers to store toys and art supplies for now. And, I added a mirror above it, and styled it more as a vanity/desk combo. When the time comes, she'll be able to use it for homework.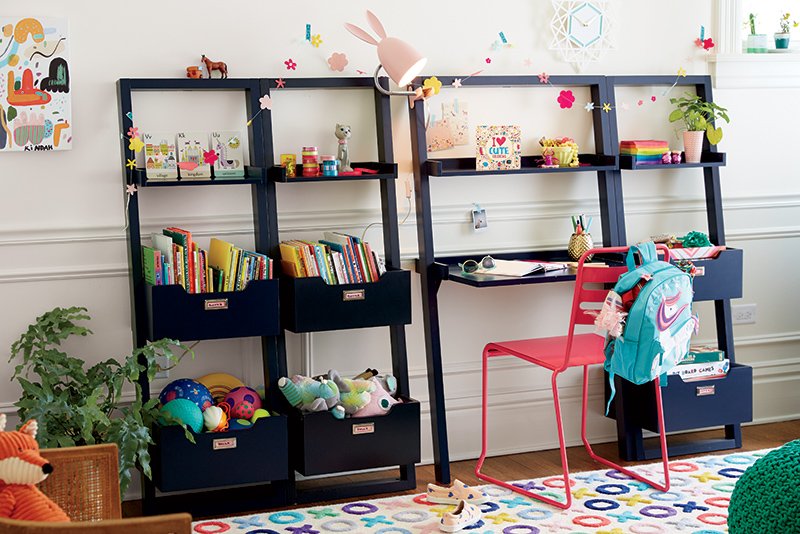 In my son's room, he had a large toy box. He's pretty much outgrown most toys, so we made a project of weeding out toys to donate, and moved the toy box to our basement. Voila, just enough room for to add a desk to his room. I opted for one with some bin storage for the few lingering toys he wasn't ready to part with.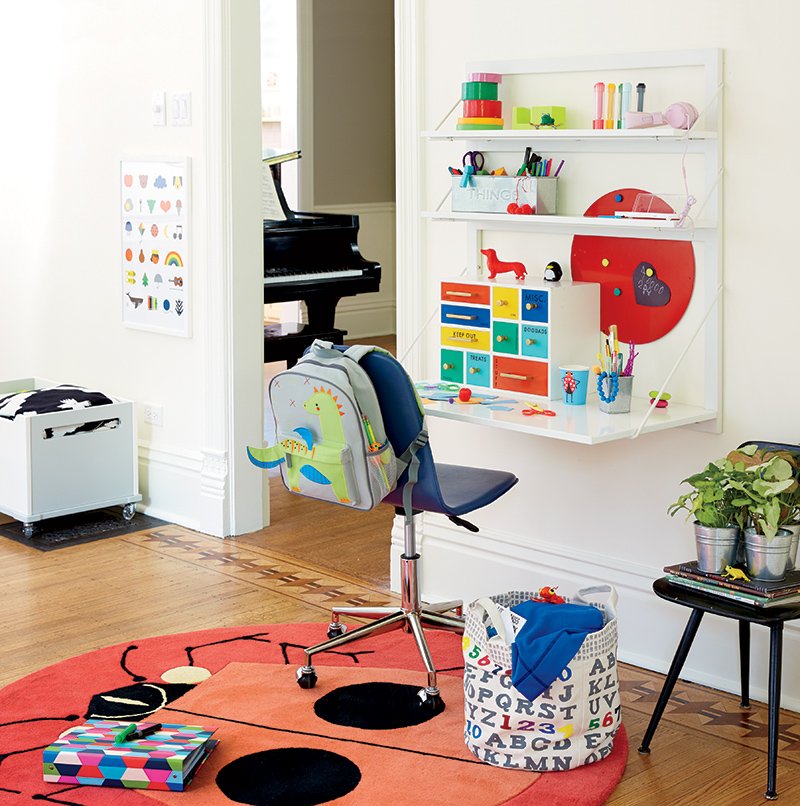 A third option could be finally removing the rocker from your child's room. I know in my daughter's room I kept the rocker well into her preschool years, as we still sat and cuddled for story time at night. But, we eventually evolved to reading together in her big kid bed, so I was able to move the rocker into our family room and I gained a bunch of floor space.
No matter how you fit it in, chances are a desk will serve your kids well for many years to come. When choosing one, I recommend opting for a full size desk that accommodates a standard dining height chair. And, choose a timeless design that doesn't scream "KIDS DESK!" That way they can keep on using it right out the door and into their college dorm.  At which point, think of all the floor space you'll gain for some extra work/play/creative space of your own!
Danielle is the Creative Director at Nod and an over-protective mother of two. She's also completely obsessed with Pinterest, Twitter, Instagram and her Kindle, but not necessarily in that order. Danielle loves to craft, sew and crochet. Her current craft of choice is weaving tiny wall tapestries.