Post by Danielle Kurtz, Creative Director at The Land of Nod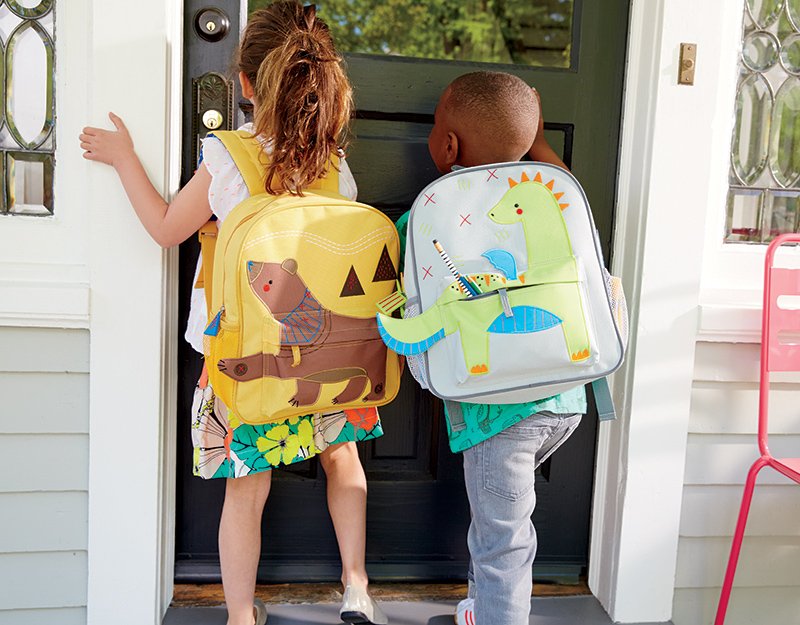 Full disclosure, I'm not totally in charge of the after school routine at my house. It's kind of my husband's gig. I do mornings, he does afternoons, it works for us. But, there are a handful of things that have helped us get through the drudgery of after school. I say drudgery because after school and work everyone is a bit tired and just wants to unwind, but there are still things to be done. So our goal is to get all the stuff done as quickly as possible, so we might enjoy a little bit of relaxation before it's bedtime and we start again tomorrow.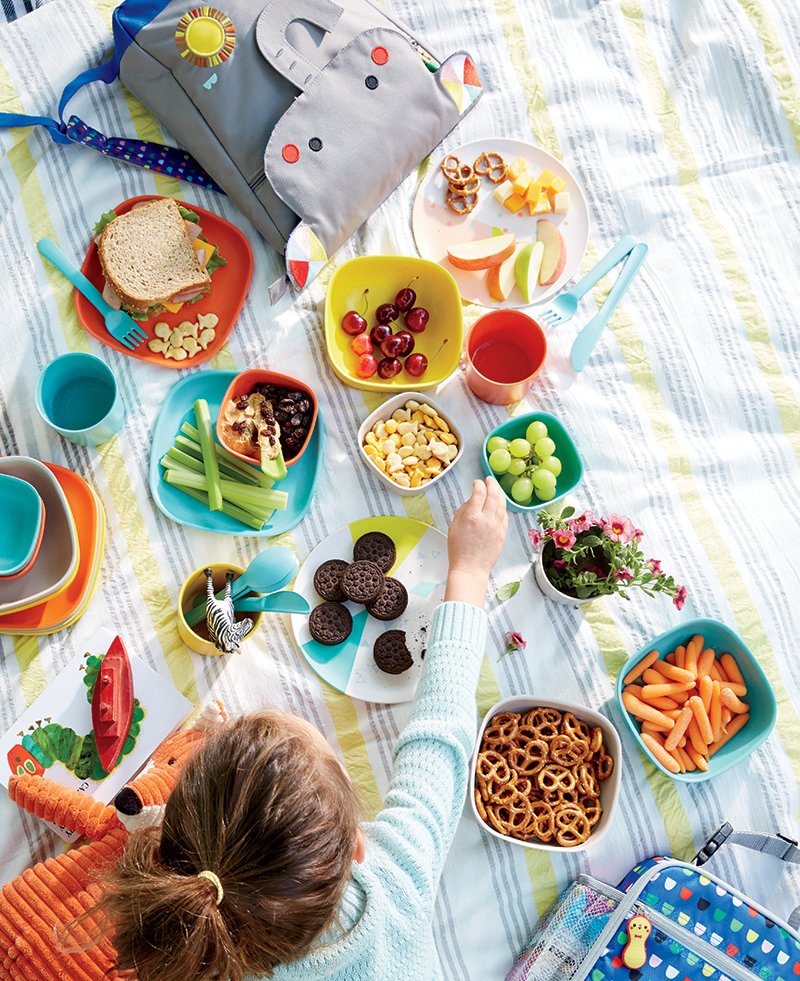 My kids generally start the afternoon grumpy. You see, they attend an after school program that they LOVE. So they're generally interrupted in the middle of some totally awesome game with friends when we show up to get them. Hence the grumpiness. Which is quickly followed by starvation. My daughter rarely makes it into the front door before asking for (ahem…demanding) a snack. No surprise since the child is too busy chatting at school to eat the majority of her lunch most days. To deal with the immediate need for snacks, we've found that it's important to keep snacks, as well as a stack of cups and bowls that aren't breakable within our kids' reach. That way the snacks are self serve and my husband can get dinner started. Our Gusto Dishware is a great option, it's fun and colorful. Nests nicely for storage and is super durable. But before anyone does anything, the kids are supposed to put their lunch boxes and water bottles in the kitchen and empty their backpacks.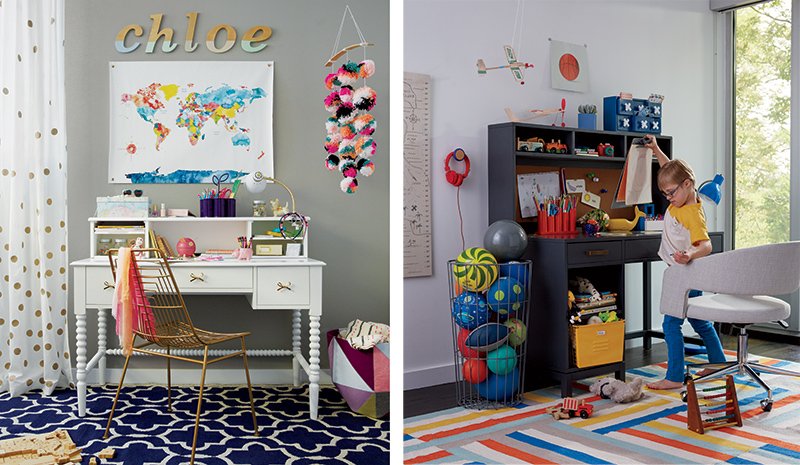 Once they've refueled with a snack it's homework time. Both of my kids have desks in their rooms, so if their homework requires quiet concentration, that's where they sit to work on it. Also, while the dining room table seems like a great option, we're often setting the table for dinner during homework time, so it's not usually an option for us. For a kid's desk, I'd opt for one that's full-size so they can grow with it. Also, be sure they have a comfy chair and ample light. It's also helpful to have storage for all their pens, pencils and erasers to keep them organized.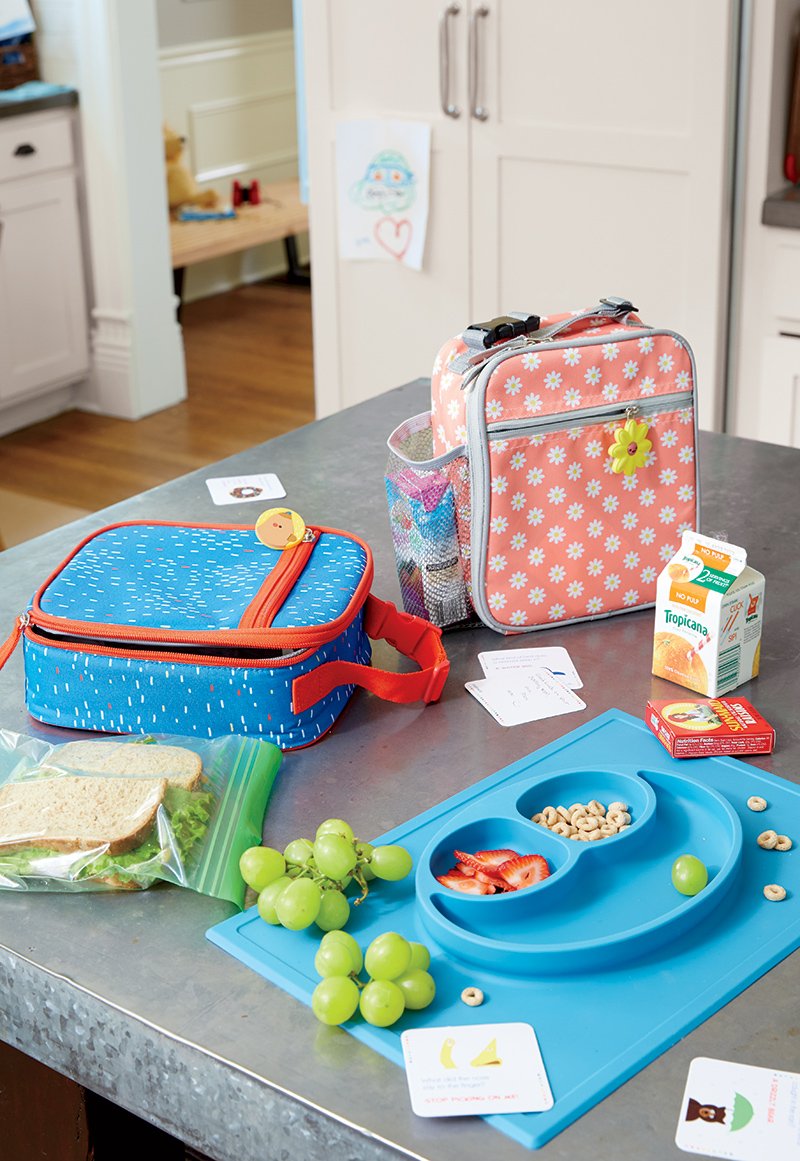 While they're doing homework, I rifle through their bags to see what school may have sent home and organize all the paperwork in our filing bins (see my post on morning routines). Then I clean out their lunchboxes and prepare tomorrow's lunches. I've tried making lunches in the morning, but it just doesn't work for my non-morning person self since lunch making is the bane of my existence for reasons I can't articulate, but I know many other moms share.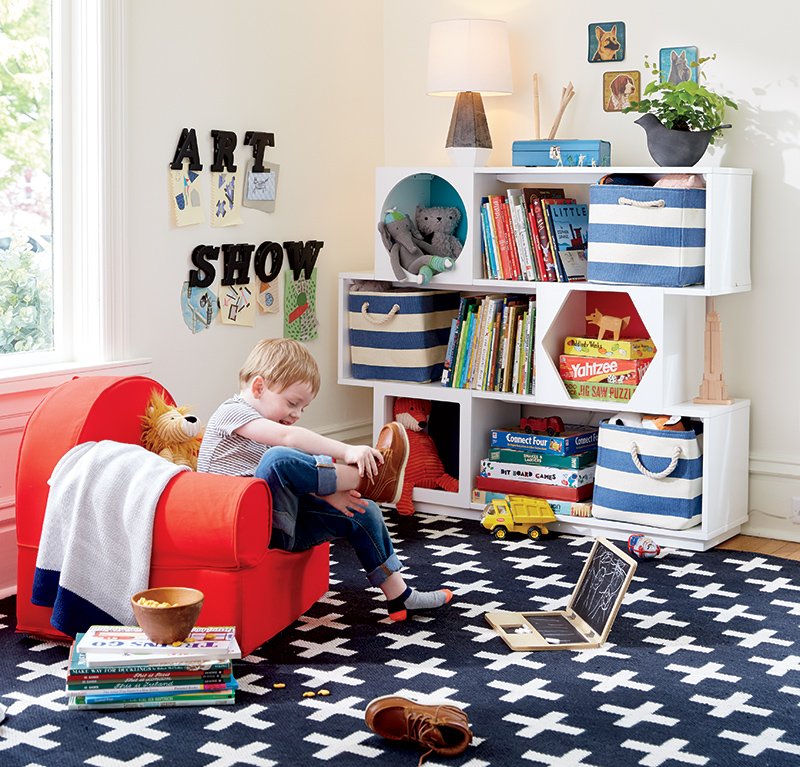 If all goes well, we're all ready for dinner by about 6pm. Which, in theory, leaves plenty of time before those early bedtimes to walk to the park, go for a family bike ride or simply sit down and revel in the fact that we have nothing to do for a few minutes…ignoring the dirty dishes, dusty floors and unfolded laundry. Let's worry about that tomorrow, we just sat down.
Danielle is the Creative Director at Nod and an over-protective mother of two. She's also completely obsessed with Pinterest, Twitter, Instagram and her Kindle, but not necessarily in that order. Danielle loves to craft, sew and crochet. Her current craft of choice is weaving tiny wall tapestries.