Post by Danielle, The Land of Nod's Creative Director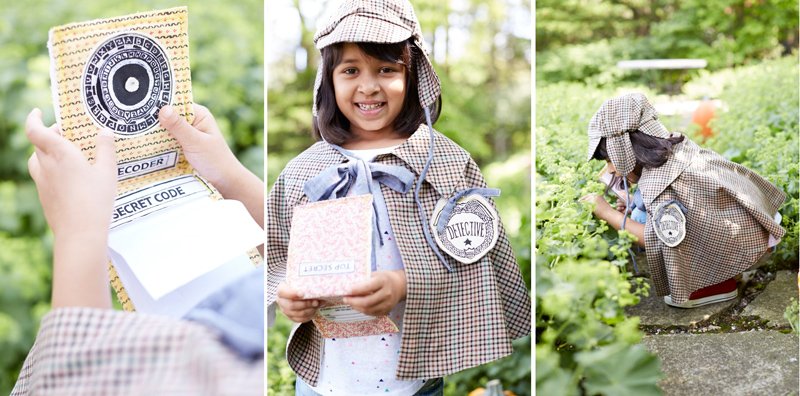 As a mom, I've gone through 3 phases of Halloween costumes with my kids. My first phase involved a lot of preparation, planning and crafting. It also involved having only one child who was too young to have an opinion. I quickly moved out of that phase and into buying costumes fully off the rack at the last minute, whichever they'd agree to wear. This was after I'd had two kids and they were old enough to have opinions, and I was too busy to prepare in advance and too tired to disagree.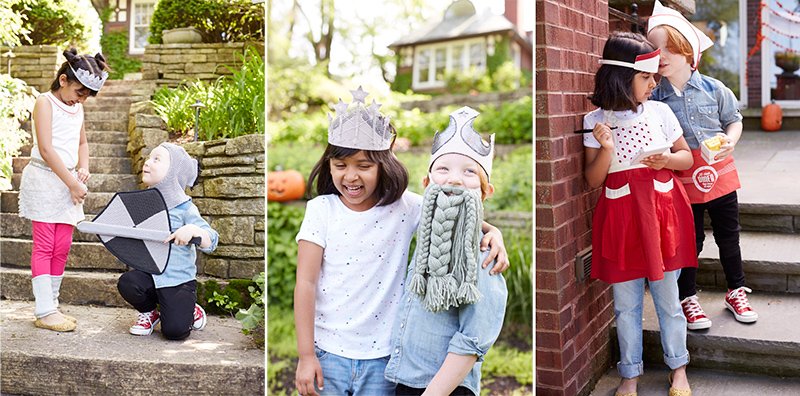 Happily, I've now moved into the third phase. In this phase, it's more a collaboration. They have ideas, I try to push them a bit to not be one of 25 ice queens in their class. Or, at the very least we create our own take on the costume. Equal parts purchased, crafted and repurposed elements to create a unique costume.  Not only that, I fight hard to invest in pieces that can find their way into the dress up bin after Halloween, so they aren't one and done. That means not buying the junky acrylic ones that barely survive one rainy round of trick or treating, much less months of upcoming play dates.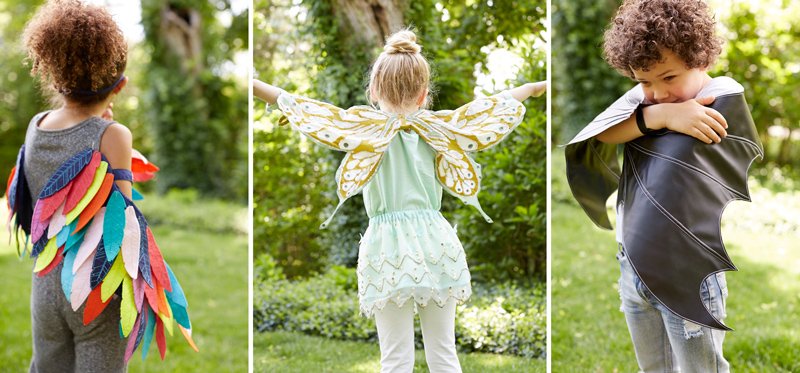 Through all these phases, I've also been pretty nuts about warmth. October in Chicago can be brutal. Many Halloweens are rainy and quite chilly. So, just how are you supposed to stay warm in thin polyester mermaid tail and faux shell top? That's why I like to use real clothes as the base of their costumes. They'll fit, they'll keep them warm, and they can be worn after Halloween.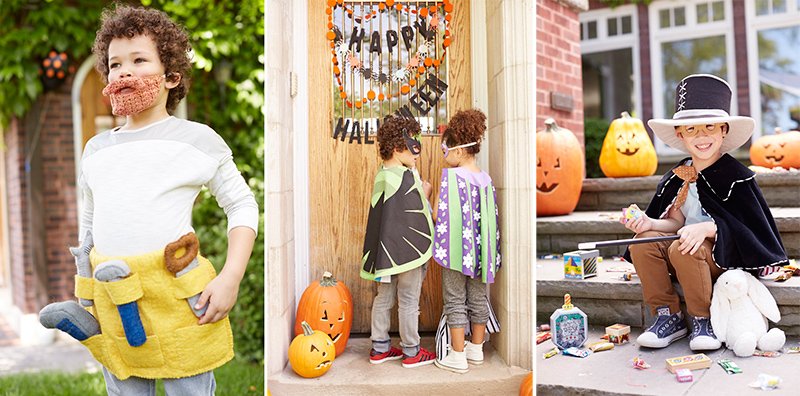 The good news is the costumes from Nod were essentially built for us moms in phase 3. They're super clever and unique. But, also appeal to things your child might actually want to dress up as. They have a ton of details and play value. They can be layered on top of cozy clothes. And, can definitely live on in your dress up chest.
Danielle is the Creative Director at Nod and an over-protective mother of two. She's also completely obsessed with Pinterest, Twitter, Instagram and her Kindle, but not necessarily in that order. Danielle loves to craft, sew and crochet. Her current craft of choice is weaving tiny wall tapestries.