Post by Danielle, The Land of Nod's Creative Director
Talk about a good color muse, our Jelly Bean Rug has plenty of colors to inspire a playful nursery. For this design I balanced all the poppy colors with plenty of white to keep it feeling more modern and less kindergarten classroom.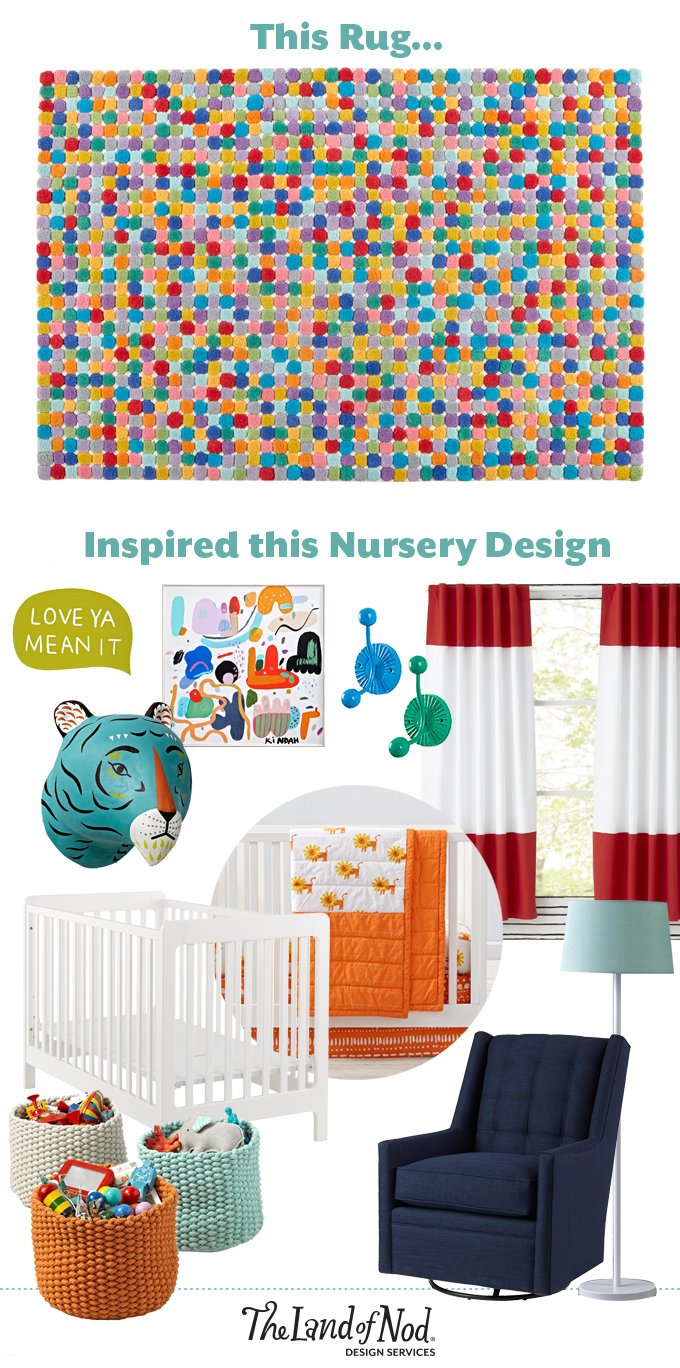 Danielle is the Creative Director at Nod and an over-protective mother of two. She's also completely obsessed with Pinterest, Twitter, Instagram and her Kindle, but not necessarily in that order. Danielle loves to craft, sew and crochet. Her current craft of choice is weaving tiny wall tapestries.