Post by Danielle, Nod's Creative Director
There's no better place to pull inspiration for a room design than a beautiful piece of art. This watercolor by artist Kelly Ventura is no exception. To create this nursery I took the organic nature of watercolor and all the gradations of color it creates, and juxtaposed it with plenty of geometric shapes, to harken back to the clean lines used in the art.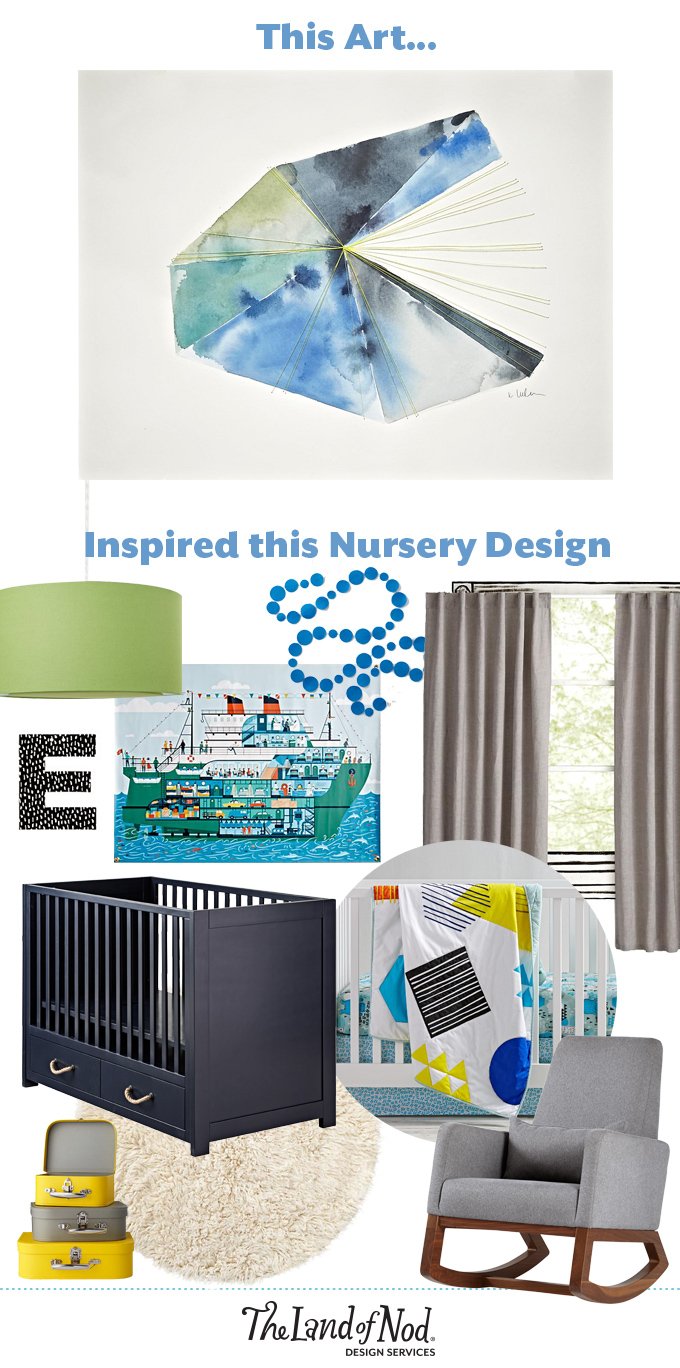 Danielle is the Creative Director at Nod and an over-protective mother of two. She's also completely obsessed with Pinterest, Twitter, Instagram and her Kindle, but not necessarily in that order. Danielle loves to craft, sew and crochet. Her current craft of choice is weaving tiny wall tapestries.