Post by Danielle, The Land of Nod's Creative Director
Taking cues from the color palette and styling of our Friends Indeed Doll, Gemma, I created a nursery design moodboard that has a nod towards the vintage, yet still feels decidedly modern.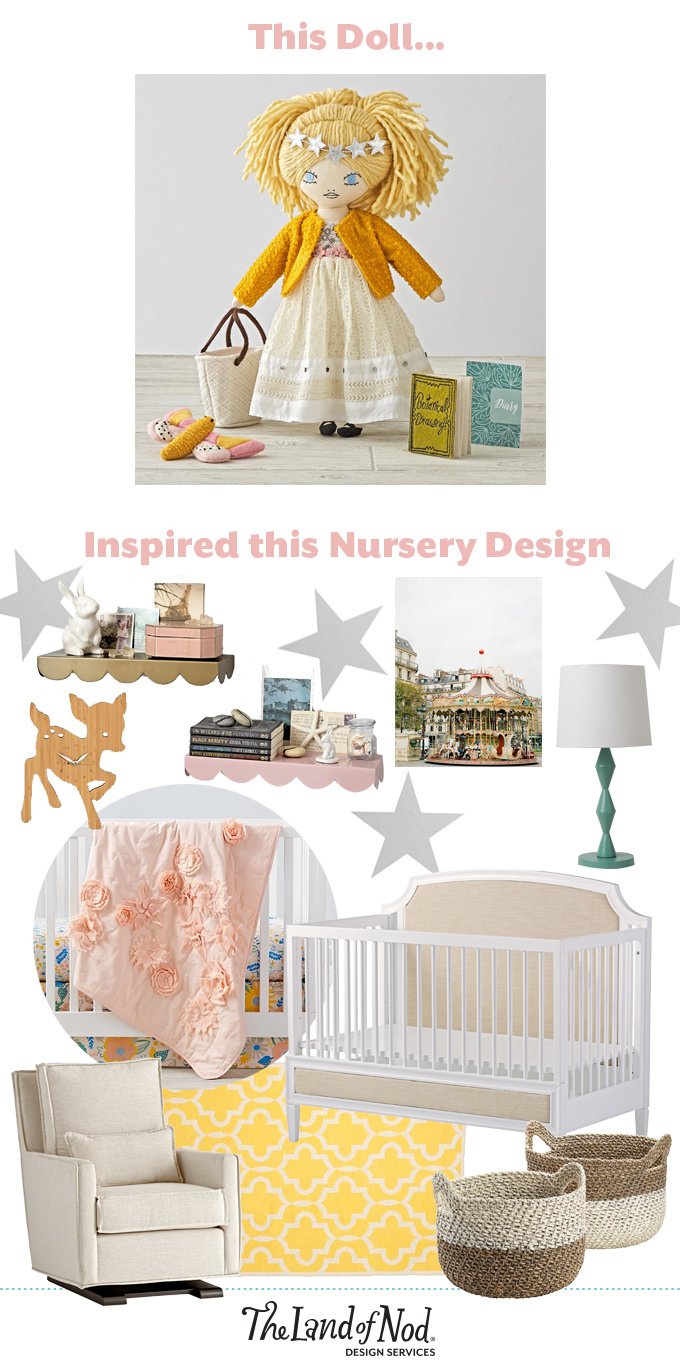 Danielle is the Creative Director at Nod and an over-protective mother of two. She's also completely obsessed with Pinterest, Twitter, Instagram and her Kindle, but not necessarily in that order. Danielle loves to craft, sew and crochet. Her current craft of choice is weaving tiny wall tapestries.