Post by Danielle Kurtz, Creative Director at The Land of Nod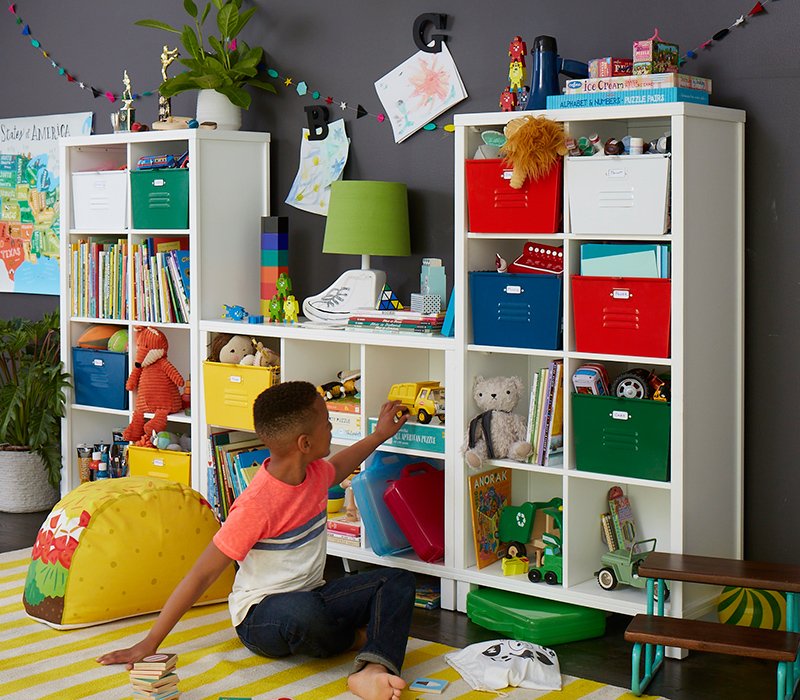 Truth of Parenthood #487: You will NEVER have enough storage for all your kids' stuff. Now, I'm not saying you should just throw in the towel and heap everything in large drifts of toys in your living room, though I suppose complete surrender is an option. What I think the real issue is here is not the volume of storage needed but rather that the needs evolve as quickly as your child is growing, which is to say more rapidly than you can even comprehend. So, what is the exact perfect solution for your mess one day, won't function for the new mess the next.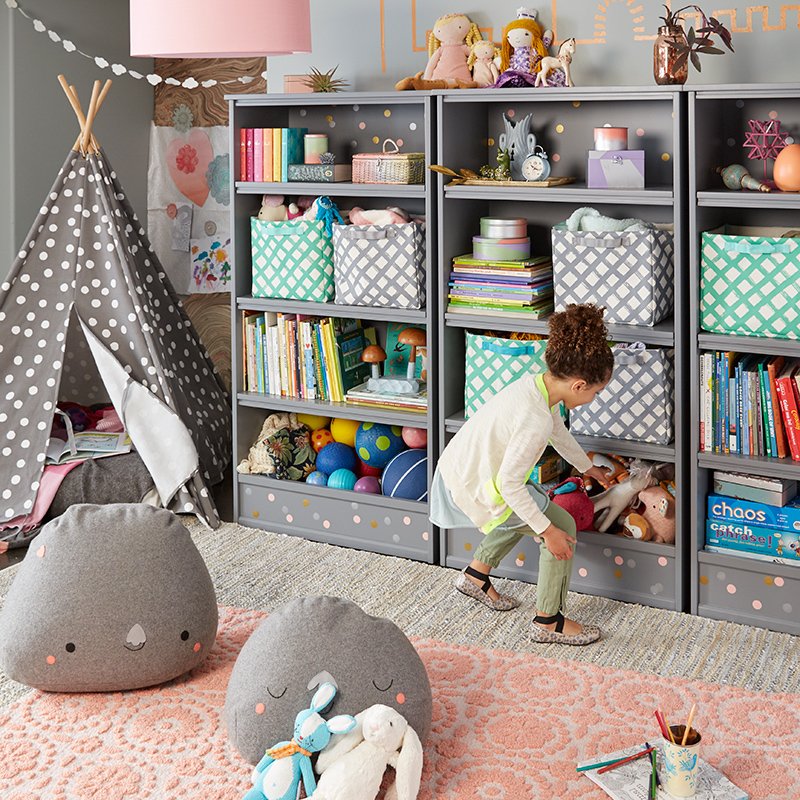 One day your kid is obsessed with trains, and just as you find the perfect under table drawer to tuck them all away, they've moved onto dress up clothes. So, what is an order-loving parent to do? My suggestion is to invest in versatile storage furniture that can evolve right along with your needs. Enter the bookcase. Now, I think whomever named the bookcase was selling it short. Bookcases come in many shapes and sizes, and can function to hold way more than just books…though they are great at that. They can hold toys, games, dishware, linens, even decor items. In fact, bookcases themselves can be a piece of decor. (Don't believe me, checkout #shelfie.) Really the options are endless when it comes to bookcases.
So, where to start? First off, think about this purchase as you would a piece of furniture. It's an investment, something you want to last. Not only that, it's a piece of furniture that your kids will use and abuse, slide bins in and out, pull books on and off the shelves. It needs to be durable and high quality. Otherwise, you'll just be buying another bookcase down the road.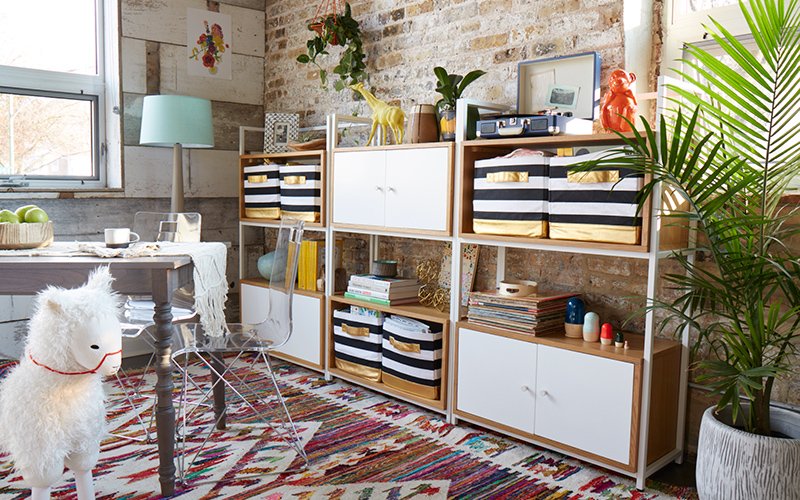 In terms of design, I'm bucketing my top picks in three categories. BOOKcases, Mixed Use Storage and Functional Decor. Here are some features and benefits of each type of bookcase.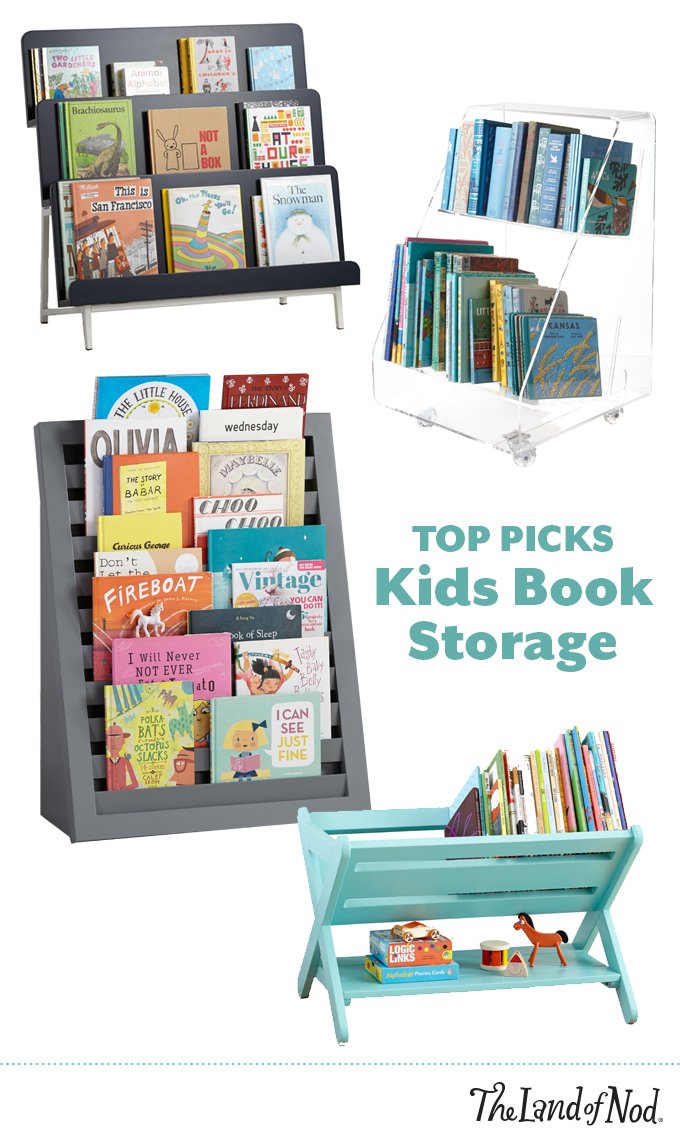 BOOKcases are just what they sound like, the perfect place to store books. I never say no to a new book, and always include books on birthday and Christmas wishlists to grandparents, aunts and uncles. As a result, we're busting at the seams with books, a good problem to have. When looking for a storage solution for all those books, I'd opt for smaller footprint bookcases where you can curate collections of books that are currently of interest to your kids. What I mean by that is you may have a small book caddy in your living room for books to share together, then another in their bedroom that's filled with their favorite bedtime stories and still another in the playroom with more activity based books. In addition, opt for low bookcases that keep books within reach of your child, and make it easy for them to put books away and choose new titles to read. You want the books to be as accessible as their toys.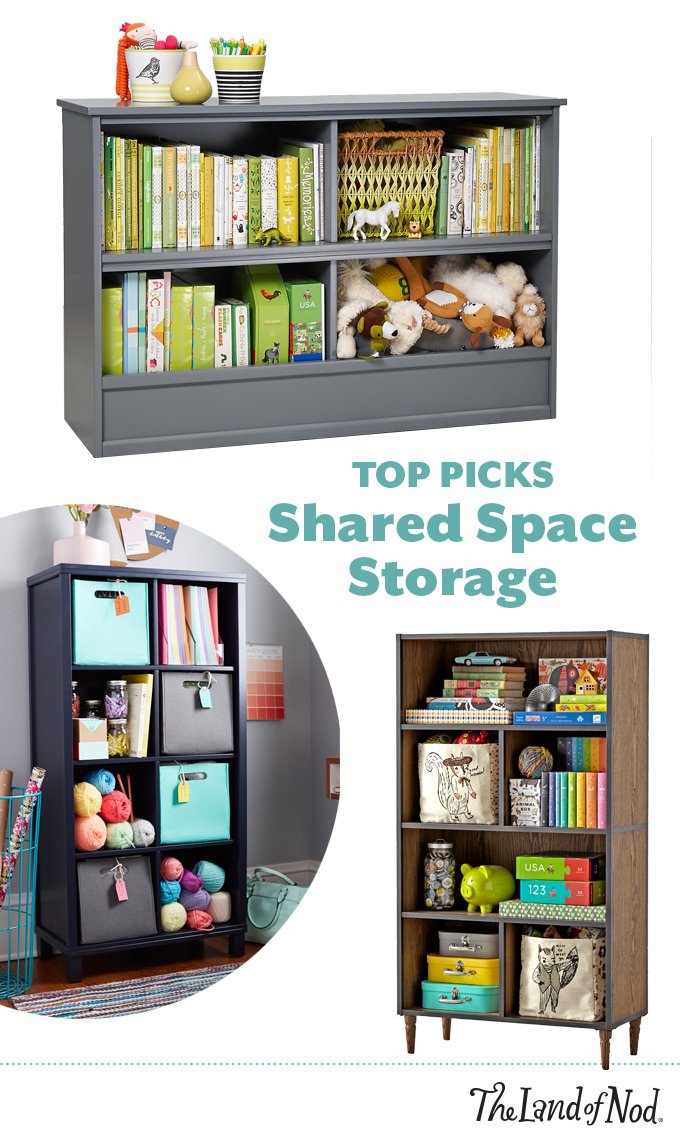 For shared spaced you're going to use what I call Mixed Use Storage. These are bookcases that can hold a whole range of items. Most of these come in either a tall narrow profile or something low and wide. So, you can easily choose what works best for your space. You can also bank a few for a whole wall of storage. When looking for a good mixed use piece, look for something that has multiple cubbies or shelves. That way you can designate spots for various items. These types of bookcases are great for books, games, toys and art supplies. You can layer in some bins to hold smaller toys. And, for taller versions use the upper cubbies and shelves for decor items like frames, vases and found objects or collectibles.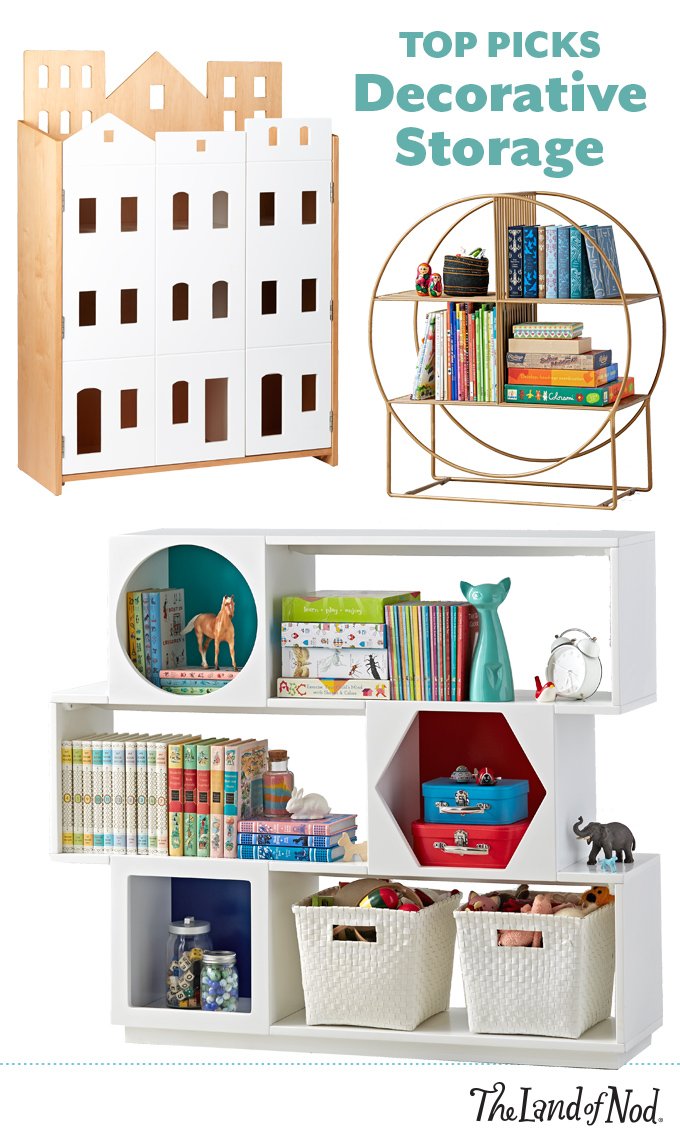 And last, but certainly not least are the show stopping pieces I call functional decor. These are pieces of decor unto themselves, but also serve the purpose of storing items and housing other decor elements for your room. These types of bookcases are equally at home in a nursery, playroom or living room, and can add a ton of personality to a space. My only caution would be to make sure not every furniture piece in your room is trying to make a bold statement. If you're going with an over the top bookcase, you may want to opt for a more subdued sofa and chair, or a more traditional and clean-lined crib in a nursery. It's really all about balance.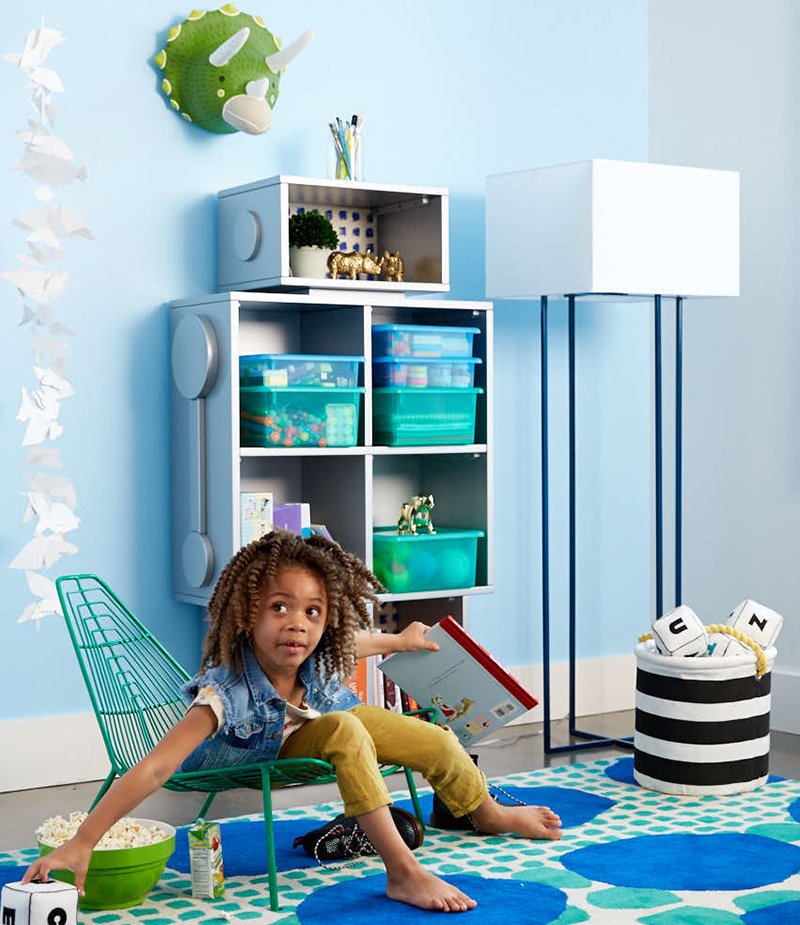 Chances are you'll need a combo of all three of these in various rooms throughout your house. In writing this post I did a mental count and realized I have over a dozen different bookcases in my home, the only type of furniture I have more of is chairs! And each bookcase is filled to the brim; none holding the same items it was when I bought it. They've all evolved with my family's changing needs.
Danielle is the Creative Director at Nod and an over-protective mother of two. She's also completely obsessed with Pinterest, Twitter, Instagram and her Kindle, but not necessarily in that order. Danielle loves to craft, sew and crochet. Her current craft of choice is weaving tiny wall tapestries.