Post by Rachel, Nod's Brand Marketing Manager
This is going to sound cliché, but with a new baby, you see everything with fresh eyes. It's exciting to see your baby experience all the firsts, from rolling over to crawling, cruising and walking. And holidays make you feel like a kid again as you relive and create your own traditions. And baby's first Halloween is not one to miss!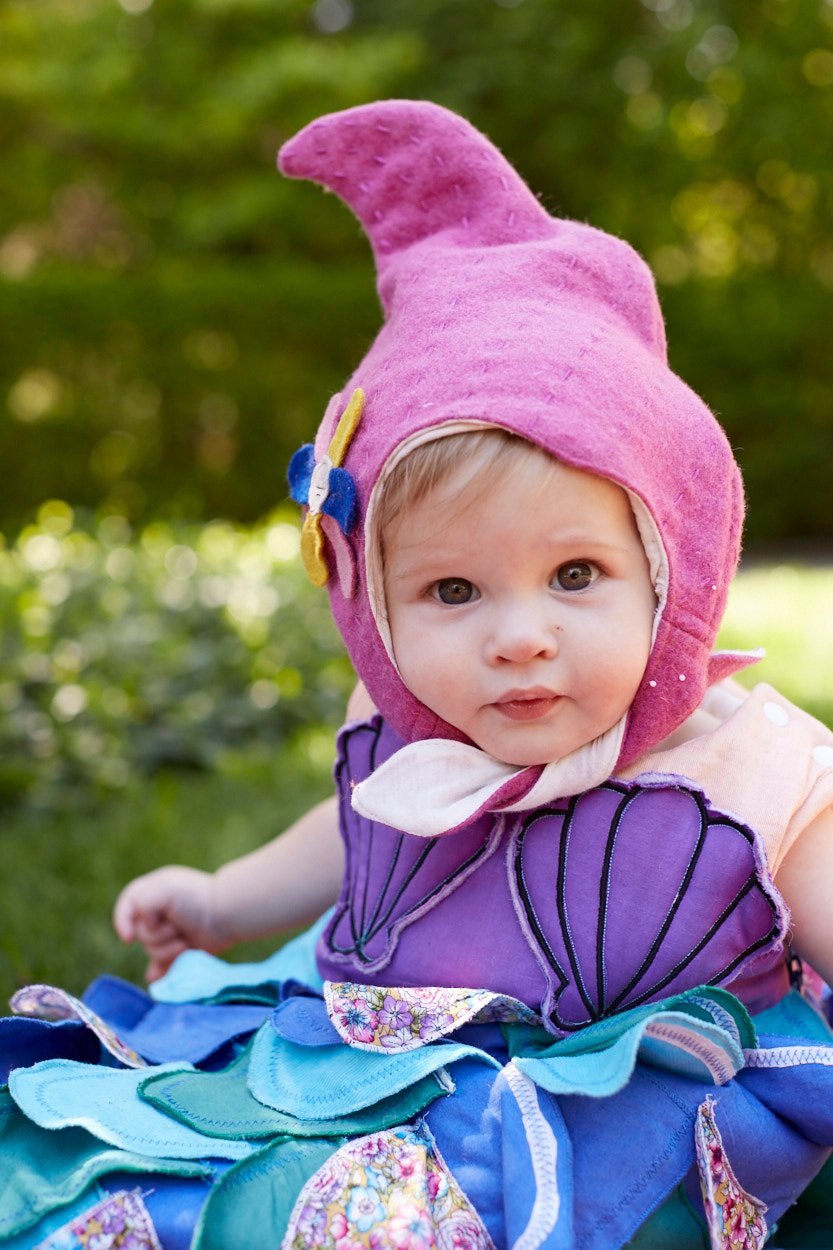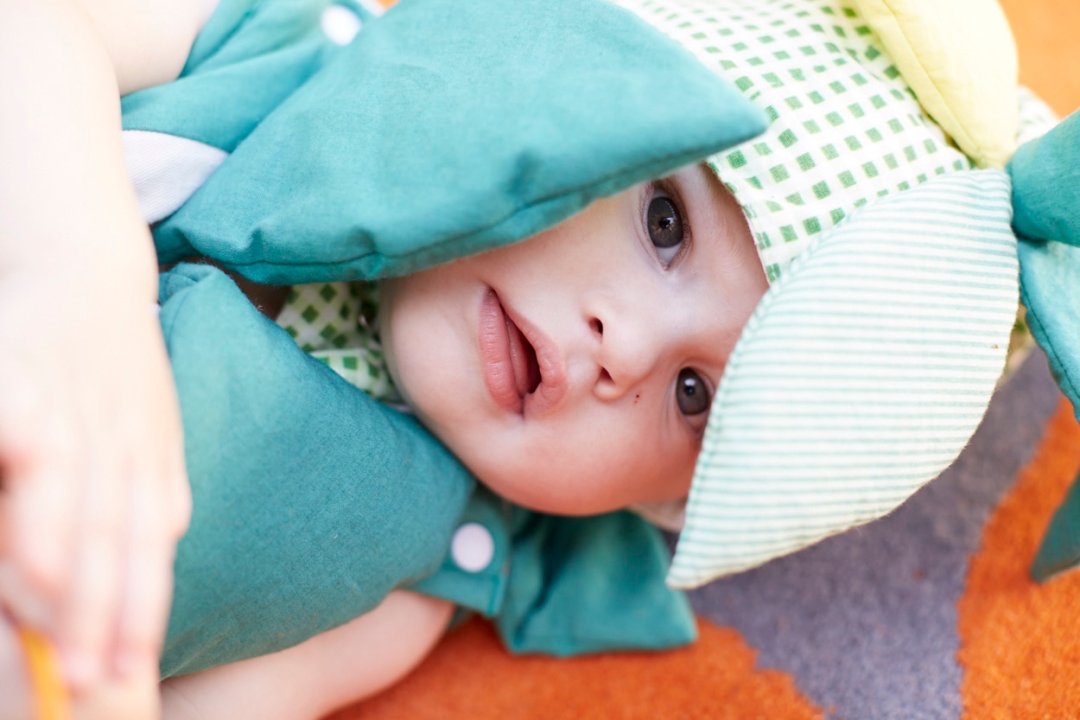 So how do you make the most of a holiday that is centered around candy and staying up late to go door to door?  We have a few tips on how to make your baby's first Halloween the most memorable yet.
Pick your baby's costume – Enjoy it while you can! Once these babies are walking and talking, there's no telling what they'll want to be. I'm drawn to the Pea Pod Baby Costume or Inchworm Baby Costume for my six month old. It was designed exclusively for Nod by Misha Lulu.
Create traditions – Now's the time to create traditions with your family. A few of the favorites around our office are dressing up in a family costume, putting up decorations, getting a visit from the Switch Witch or cooking a spooky dinner.
Celebrate beforehand – Babies have early bedtimes. Which means you're probably turning off the lights and putting a bag of candy out on the porch for all the trick-or-treaters, hoping they don't ring the doorbell. Check out local activities where you can dress up and celebrate the weekend before Halloween.
Lots of pictures – This one probably doesn't need to be said. But we will anyways. You'll be looking back on these photos for years to come and sharing them with loved ones far away so make sure to snap as many as you can.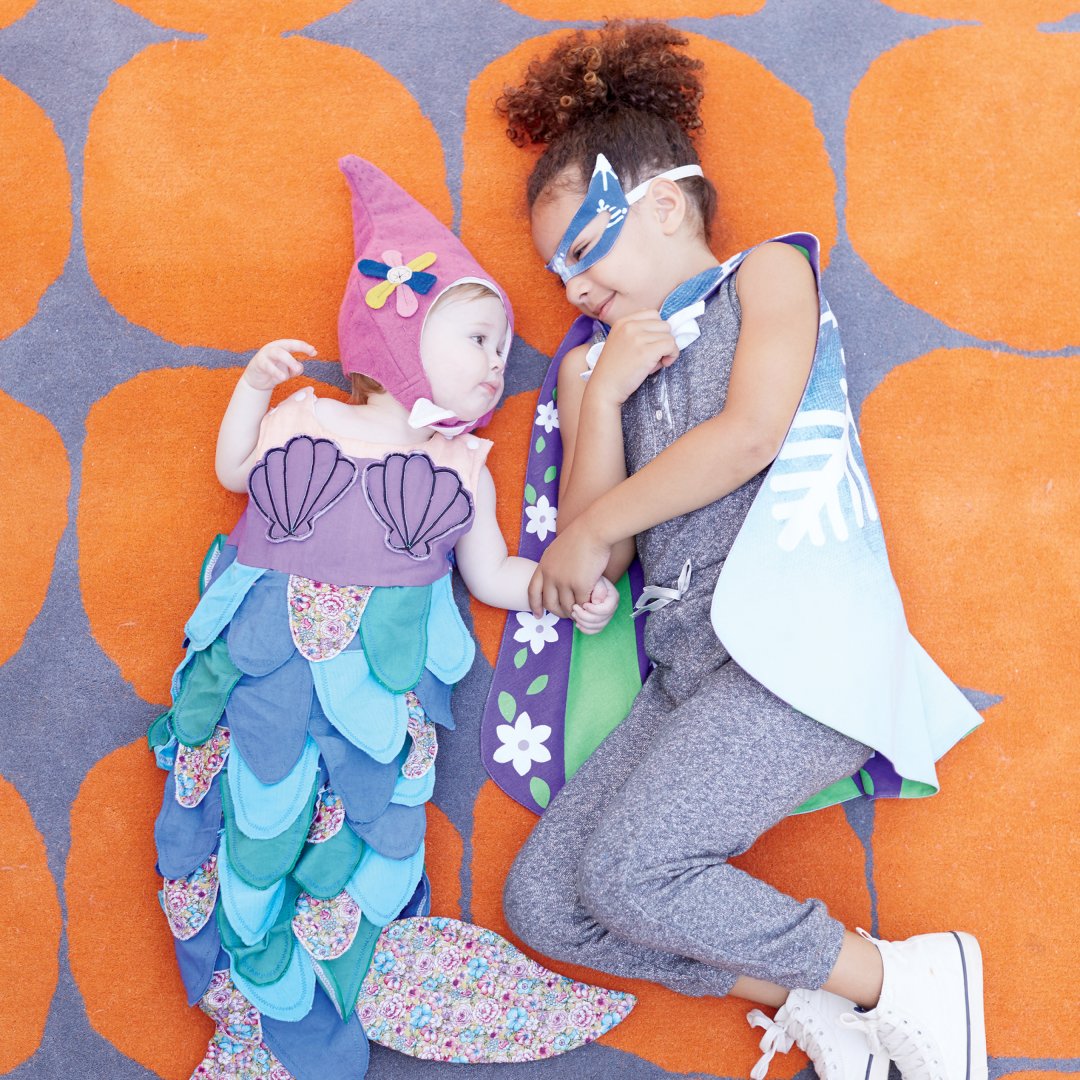 Ever wonder who's behind The Land of Nod social media accounts? That's Rachel! When she's not telling anyone who will listen that she's not meant to live in cold, snowy Chicago, you will find Rachel hanging out with her husband and new baby and binge-watching Netflix after baby's bedtime. Or starting crafting projects that never get finished.