Post by Stephanie, Home Stylist from The Land of Nod's Design Services Team
Typically, I am not one to skimp on creating a robust room design with a well-rounded color pallete, however there is something appealing about the minimalistic, black and white approach. Because there are fewer colors competing for attention, a monochromatic room design allows for more opportunity play with complimentary pattern combinations. You don't have to be as concerned with how a wall pattern pairs with a rug pattern and a bedding pattern – stripes, polka dots, and triangles can all live together in black and white harmony.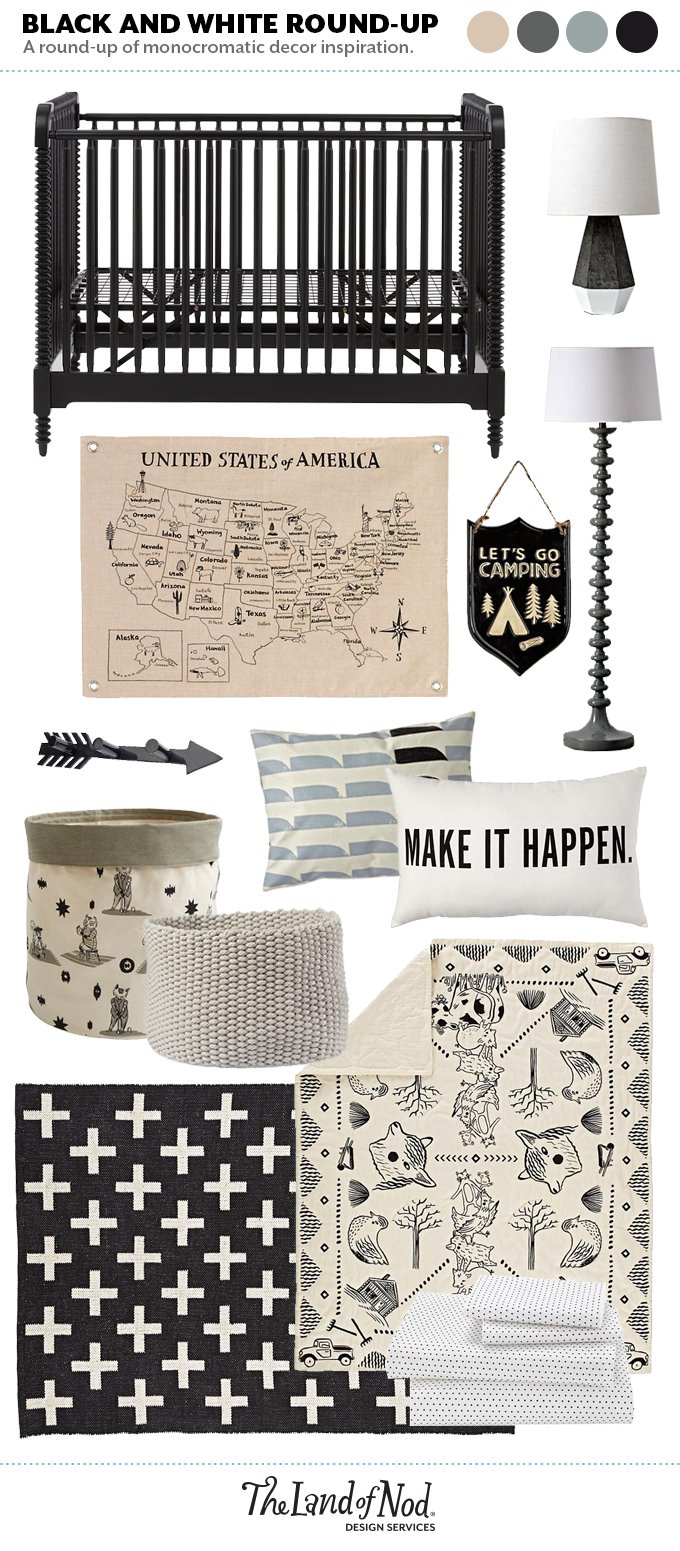 Although the color pallete is constrained, a black and white room design is no less full of eye-catching style. For example, the black Jenny Lind crib brings an elegant, Bohemian flare to a monochromatic nursery design that is complimented by the more modern-style Cosmos floor lamp and Animal Acres baby blanket.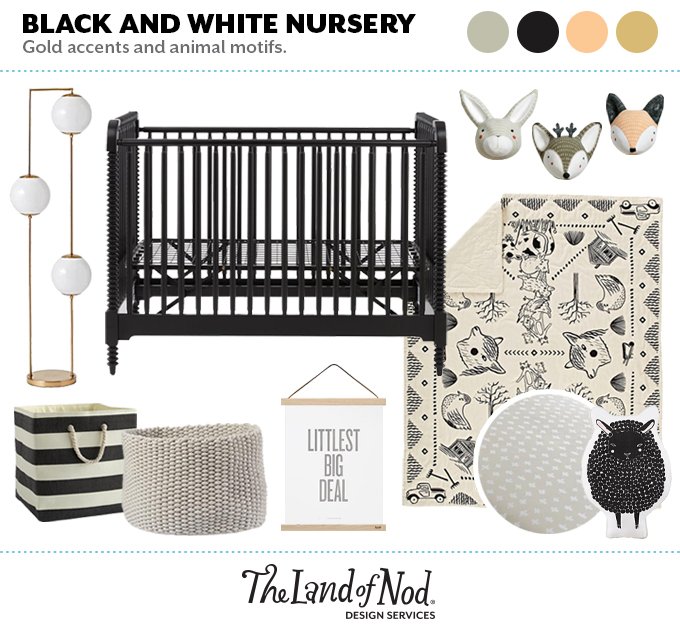 Khaki and woven textile accents are the perfect way to bring a little warmth into a black and white room design. Whoever said you can't mix brown and black obviously never met the zebra print Don't Feed the Rug rug. While the striped patterns combined with triangle wall decals and cloud bed sheets might overwhelm a more diverse color pallete, they are perfectly balanced by this muted bedroom design.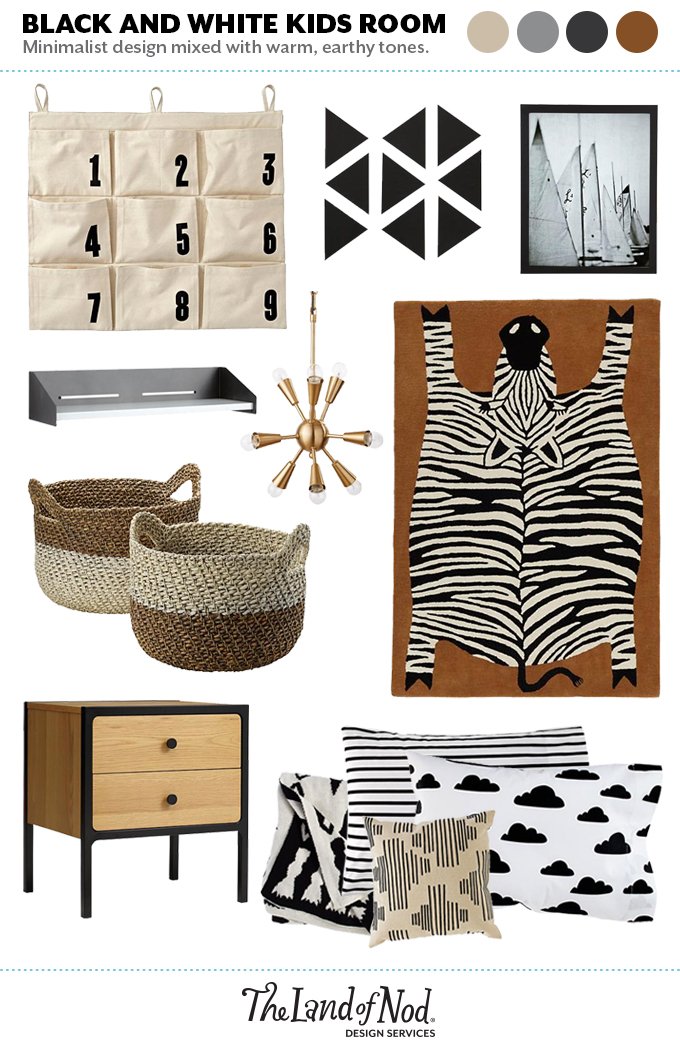 So have no fear taking a minimalist approach to color. Going monochromatic is anything but monotonous.
Happy Styling!
Post by Stephanie Geurkink, Home Stylist & Event Planner  from The Land of Nod's Design Services Team. Our Design Services team offers free one-on-one design advice, mood boards and space planning. You have a room to decorate? They'd love to hear from you. Visit The Land of Nod's Design Services page to get started today.