Post by Corri of Glitter and Bubbles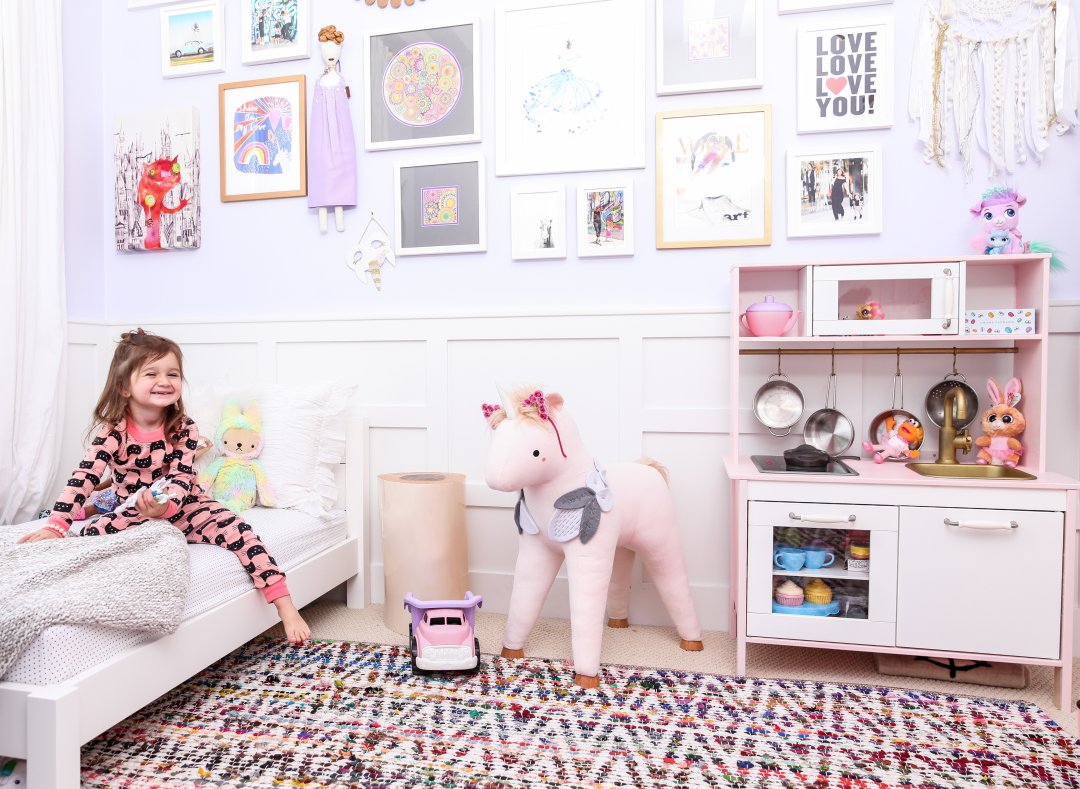 When I originally designed Zelda's nursery I made selections that I knew would easily transition into her "big girl" aka toddler years. What I didn't know was how quickly that day would arrive! It sounds so cliché, but it really feels like yesterday that I was designing her nursery alongside the LON Design Services Team.  When I noticed that Zelda wasn't as stimulated in her room as she once was I knew it was time to amp up the space a bit to really match her personality. I wanted a functional interior that she could easily destroy and then put back together again (twenty three times a day!). If you have a toddler I know you feel me!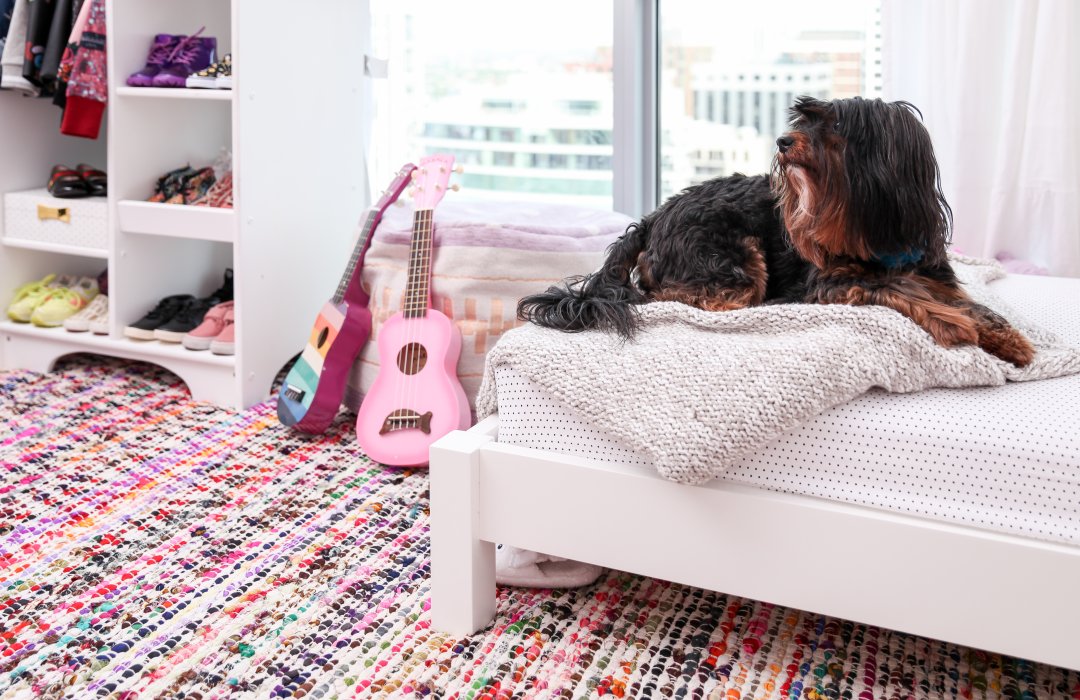 We swapped out the crib for the cutest little bed there ever was, it seriously looks like a doll bed! It's a great transition bed because it sits low to the ground and is easy for her to get in and out of. The best part is that I was able to use her crib mattress and bedding, so there was no need to invest in new sheets and blankets. (Even though I ended up doing it anyway because I wanted to…we were really going for it!)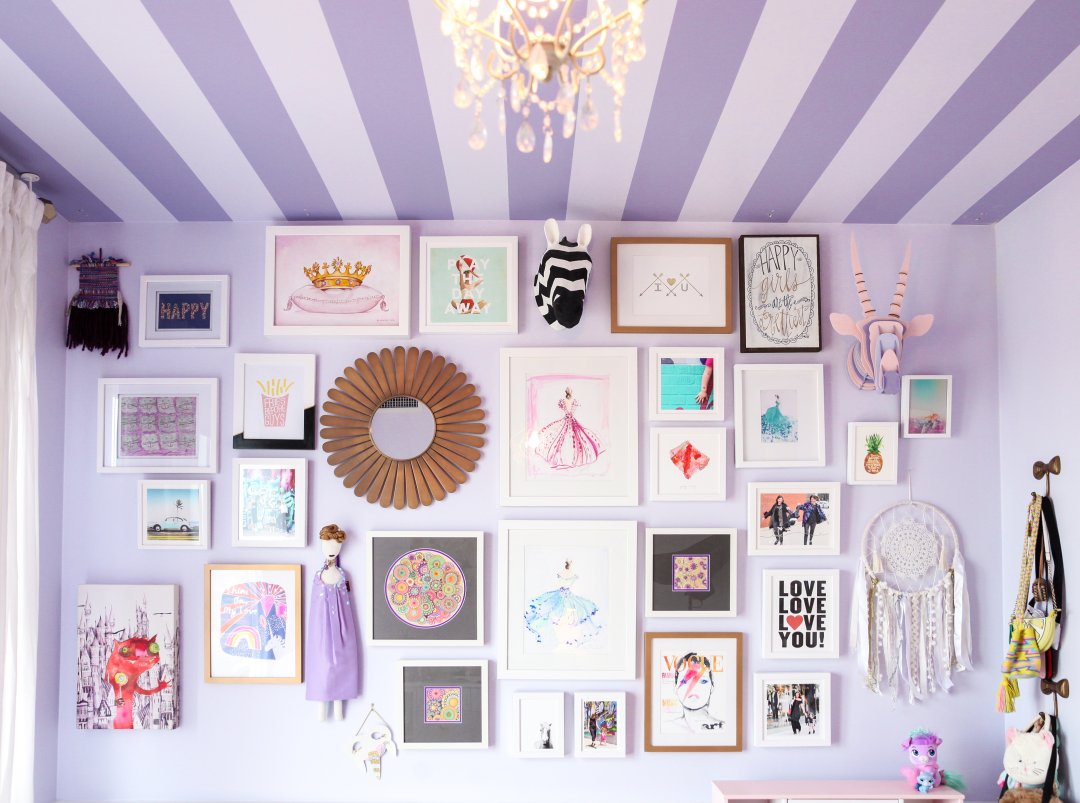 I'm a sucker for a good gallery wall and I couldn't wait to add to hers! Originally the crib was centered to the gallery wall with curtains on each side to warm up the space. I wanted to open up the room so I removed the curtains and expanded her gallery wall to take up the entire main wall. The wall is made from love with pieces created by my second grade self, my mother, friends, unicorns and treasures from around the world. It was fun to add texture and dimension to the wall with a doll or weaving.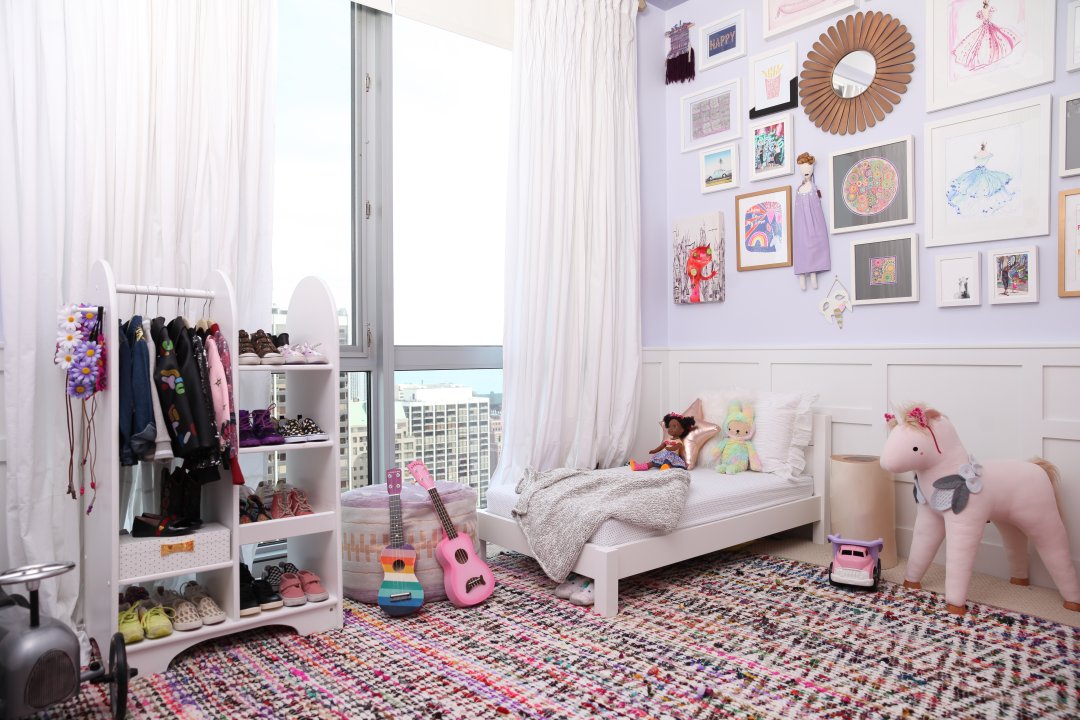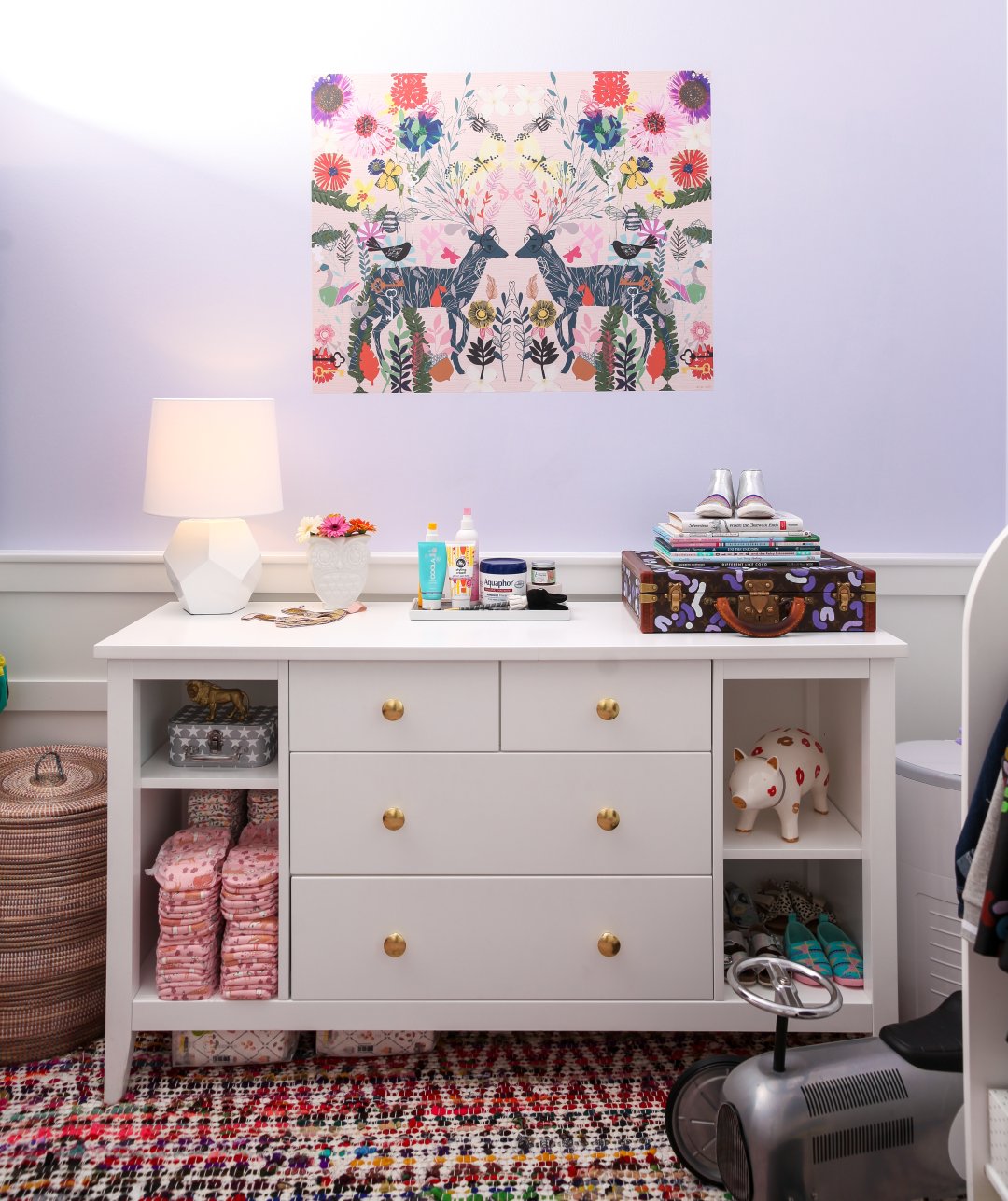 When I purchased this dresser my plan was to have it in her room through her teen years. With great clean lines it's easy to swap out the hardware or refinish it to give it a new look. Still loving the hardware and color, I simply removed the changing table and swapped out her wall decal to give the wall a refresh and more functionality.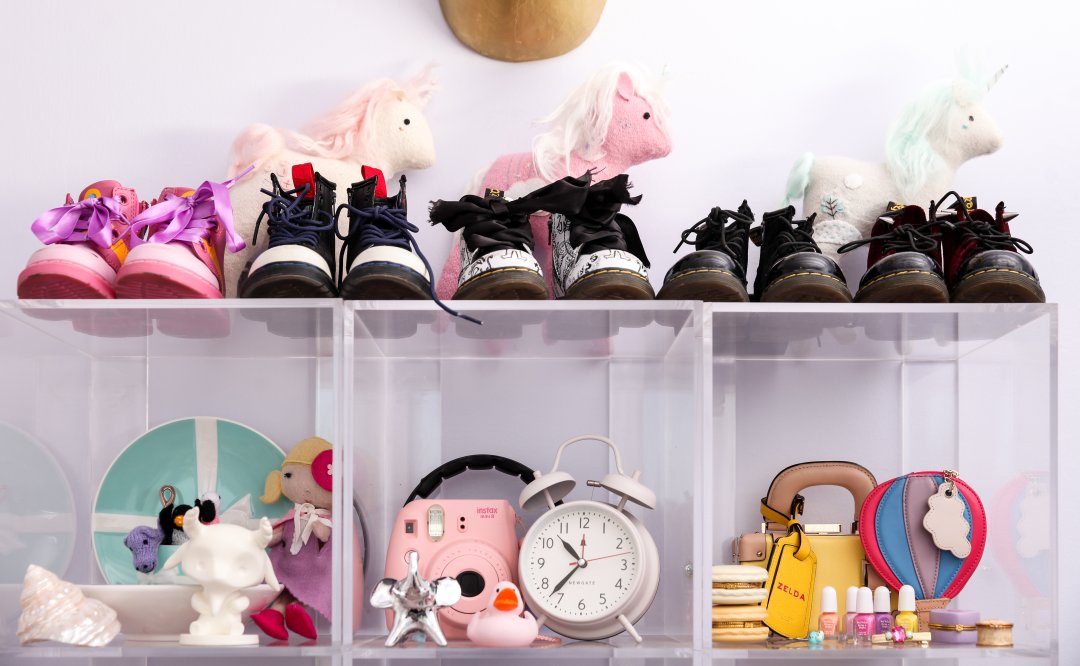 Transitioning an interior should be fun and it doesn't mean starting over. Updating a few key focal points refreshes the room. Since changing her bedroom she spends more time alone in it entertaining herself and has taken ownership over the space.
Corri McFadden is the Owner/Founder of eDrop-Off luxury consignment and creator of Glitter and Bubbles, a modern-day moms guide for those looking for inspiration through fashion, décor and food.  The site was launched in honor of her daughter and muse, Zelda and gives daily doses of stylish "must haves", easy recipes and unique décor that are suited to inspire even the busiest of Moms!