Post by Danielle, Creative Director at The Land of Nod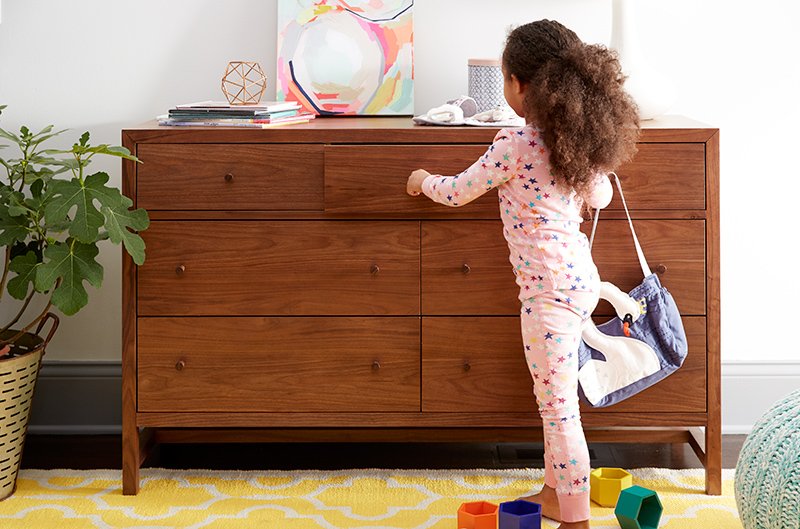 When I first saw our new Taylor Collection I literally gasped. No joke, it's truly that beautiful. I'm a total sucker for any sort of midcentury styling. And, if I had my way, every piece of furniture in my home would be made from walnut. So, this collection is definitely right in my design sweet spot.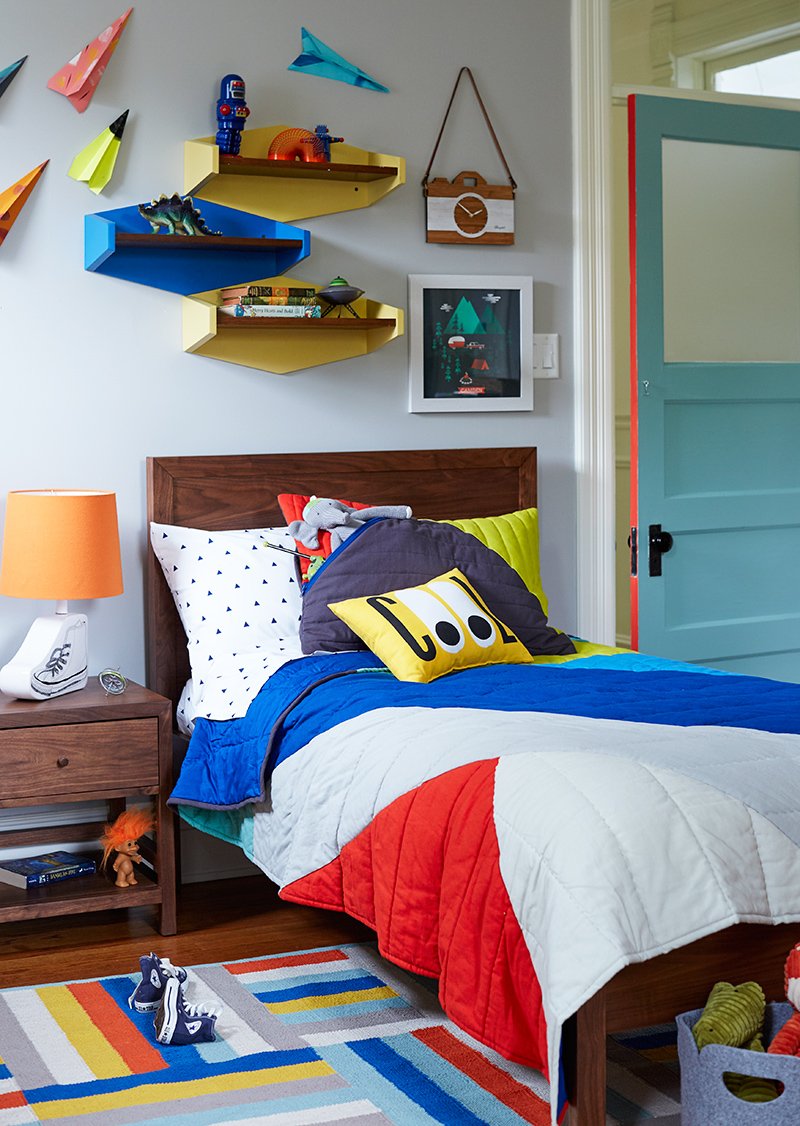 The finish on the Taylor Collection really let's the wood sing. It was chosen to show off the gorgeous walnut wood grain. Every piece is truly unique. There's no stain or sheen getting in the way of all that natural beauty.
Aside from the finish, I just adore the styling on these pieces. The top of the dresser and headboard feature clean mitered corners that really show off the craftsmanship that goes into building these pieces. I also adore some of the extra touches like the shape of the drawer pulls, and the stretcher on the bottom of the dresser which hark back to midcentury design.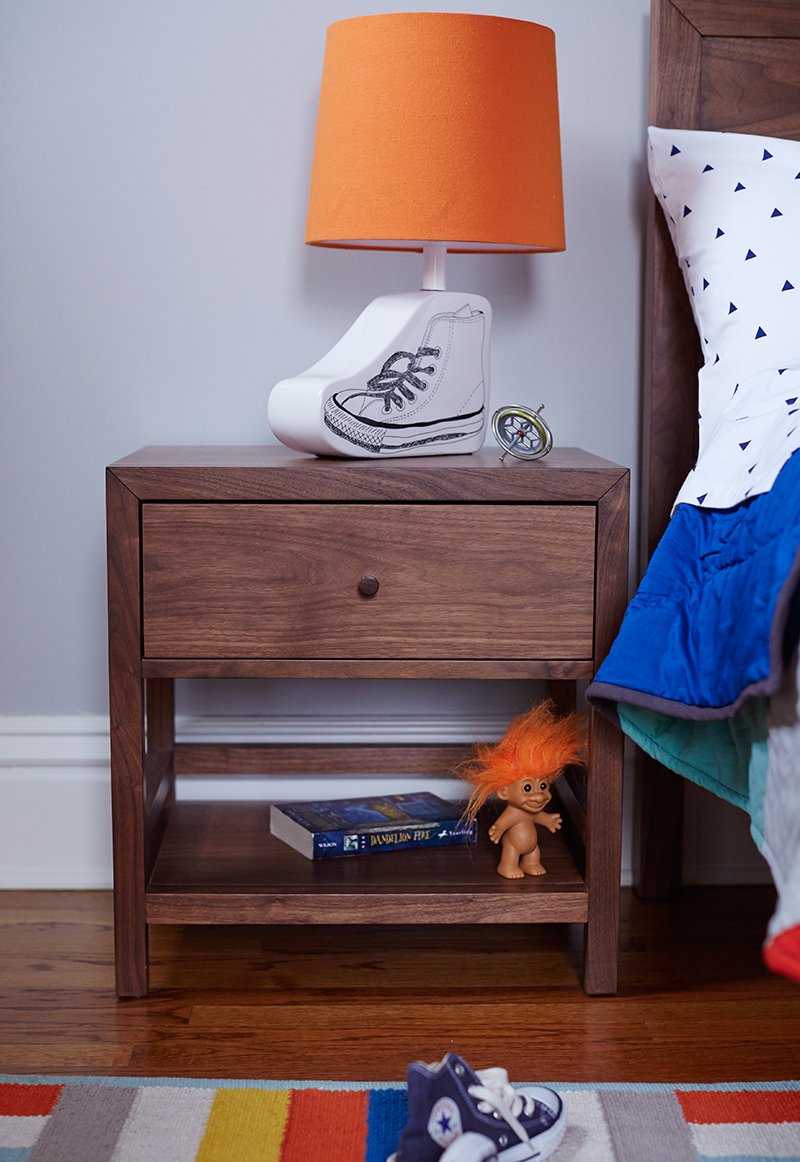 And, like all of our dressers, the Taylor dressers have solid wood, 5-sided drawer boxes with smooth metal undermount glides. What does that mean? Well, the drawers will hold up to a lot of opening and closing and are truly built to last a lifetime.
Not only that, this collection is equally at home in a nursery, kids room or adult room. Making it the perfect collection to invest in while your little ones are, well, little. The timeless design and high quality construction will make these pieces last well after your kids grow up and move out. A scary thought I know, but something to consider when investing in furniture for your children.
Danielle is the Creative Director at Nod and an over-protective mother of two. She's also completely obsessed with Pinterest, Twitter, Instagram and her Kindle, but not necessarily in that order. Danielle loves to craft, sew and crochet. Her current craft of choice is weaving tiny wall tapestries.