Post by Danielle Kurtz, Creative Director at The Land of Nod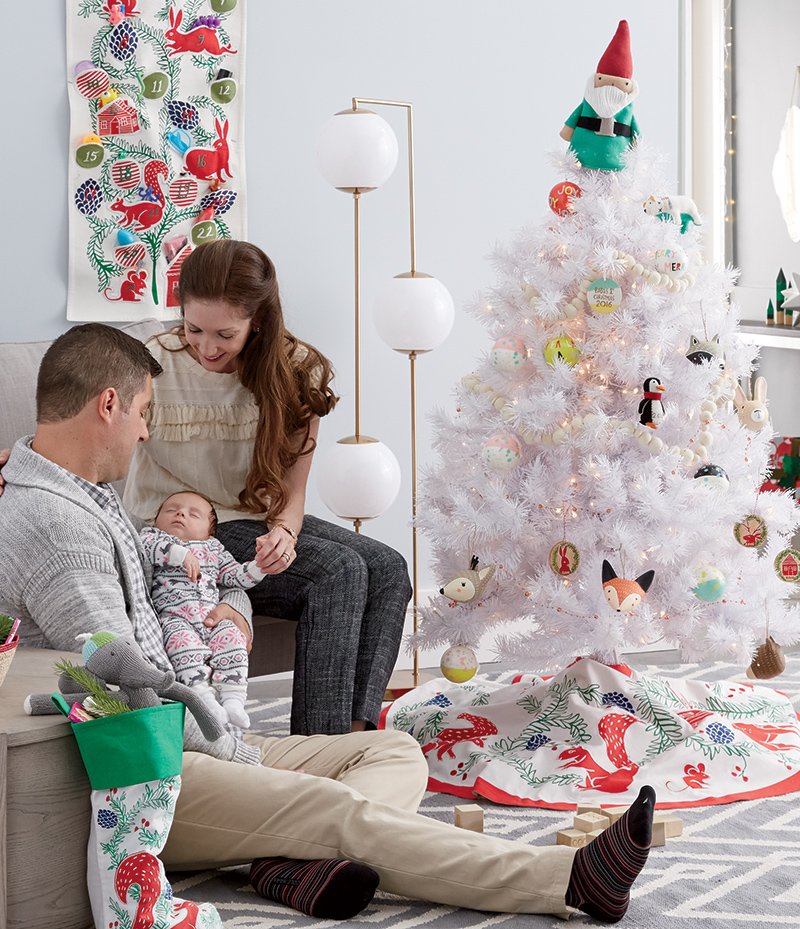 In baby's first year there are so many awesome milestones, not the least of which is Baby's First Christmas. It's an opportunity for a young family to continue long-time traditions, and create some new ones. And, it's a chance for friends and relatives to shop for super cute keepsake gifts for baby. I mean, who doesn't love shopping for a baby!?
Here are some of my top gift ideas for new babies.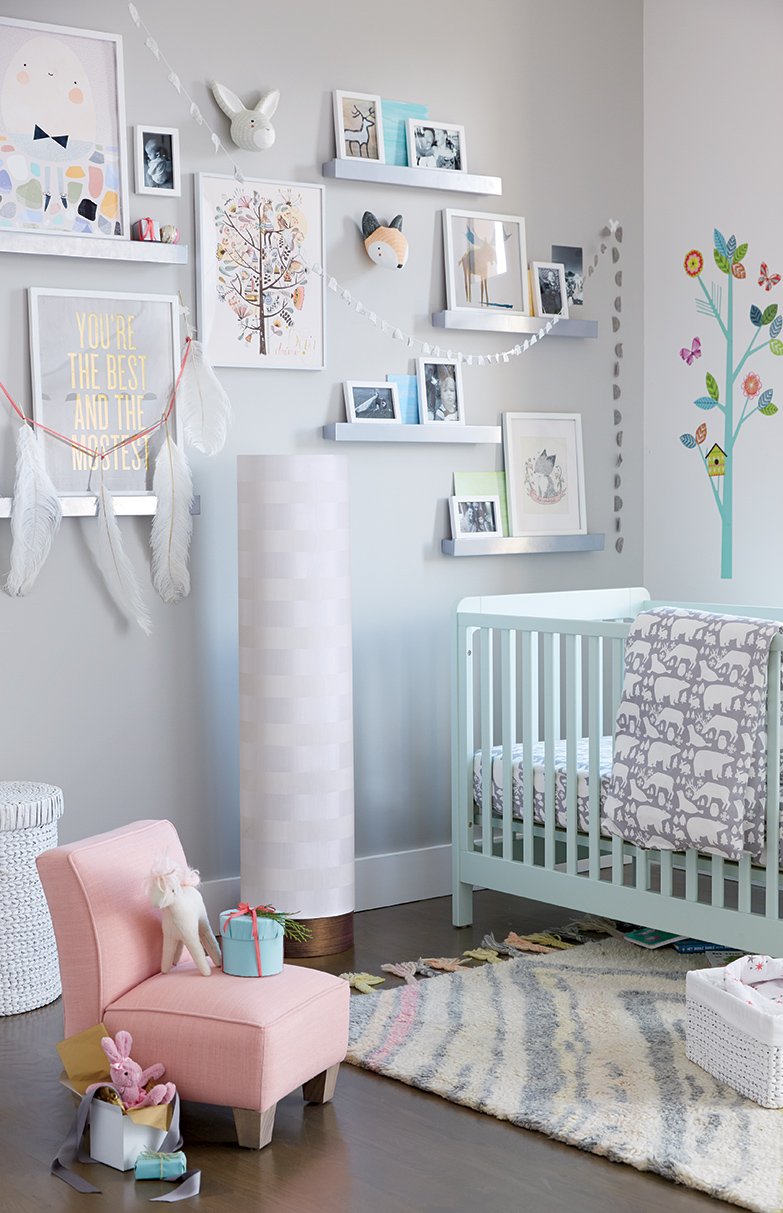 Décor
With so much going on with a new baby, it's possible mom and dad are still putting the finishing touches on their nursery. So, consider adding some décor to the mix. Wall décor is a great option, whether it's a framed print or a paper maiche animal head, it'll become a keepsake reminder of their first Christmas as a family.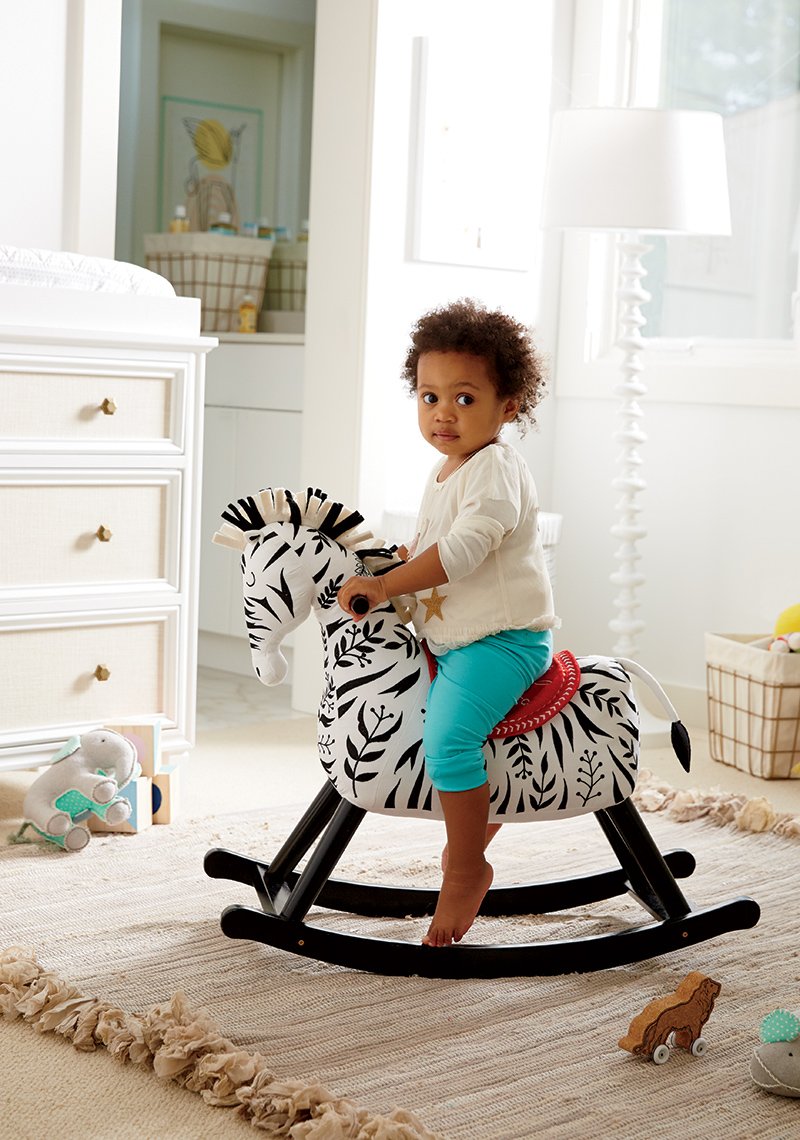 Rocking Horse (or Lion or Polar Bear)
A classic gift, I just adore the idea of a rocking horse for baby's first Christmas. Of course they aren't yet able to use it. But until then, it'll add some whimsy to the nursery. And, if you purchase one of good quality, they may just hand it down to their own baby someday.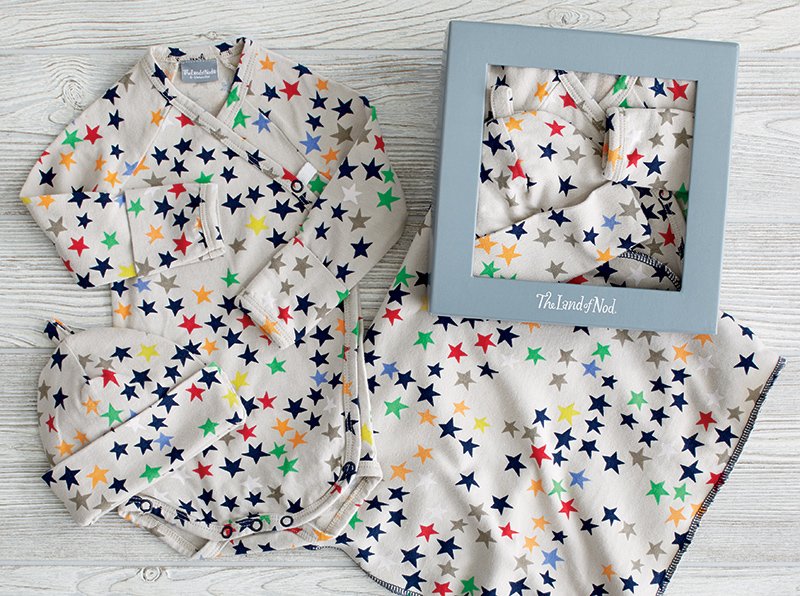 Pre-Packaged Gifts
I don't know about you, but my Christmas shopping list can get a bit unruly. So, ease of giving can definitely play into my shopping decisions. If you're in the same boat, consider a gift that comes packaged in a beautiful gift box. Not only will it make your life easier, but the recipient can hang onto the box to save your gift down the line as a momento of this first Christmas.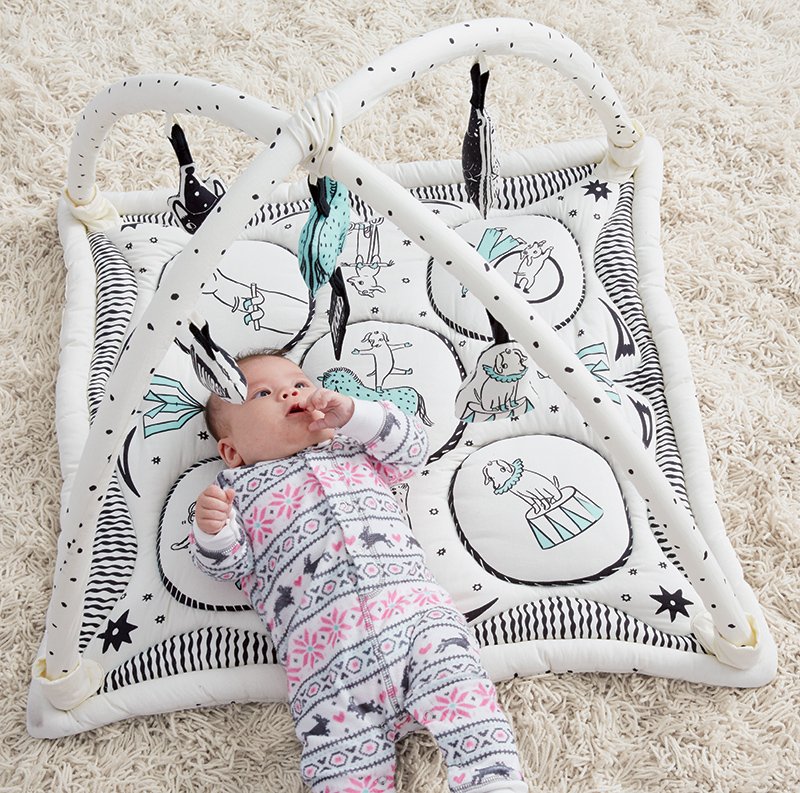 Toys for the Next Stage    
Everyone registers for the newborn stuff, but sometimes parents forget that their newborn will become an infant, then a toddler. So, rather than buying toys they can use now, consider a beautifully designed baby gym or activity chair that'll come in handy in a few months. That way mom and dad won't feel compelled to grab the first one they see on a harried trip to their local big box store.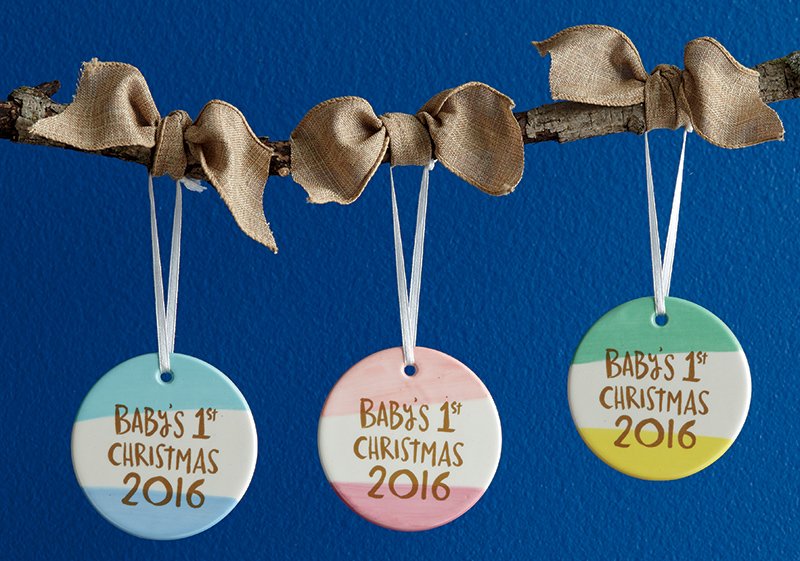 Keepsake Ornaments
Finally, one of my favorite family traditions since my childhood is getting a new Christmas ornament each year to add to our tree. My kids love looking at all the ornaments I received as a kid, and look forward to receiving a new one of their own each year. I love the idea of passing that tradition along starting with a Baby's First Christmas ornament for the new little one.
No matter how you choose to commemorate, the first Christmas with a new baby is an incredible occasion. So, if nothing else, give mom and dad a moment to kick back, relax and soak it all in.  Merry (First) Christmas!
Danielle is the Creative Director at Nod and an over-protective mother of two. She's also completely obsessed with Pinterest, Twitter, Instagram and her Kindle, but not necessarily in that order. Danielle loves to craft, sew and crochet. Her current craft of choice is weaving tiny wall tapestries.