Post by Danielle Kurtz, Creative Director at The Land of Nod
If you ever wanted to design a pretty pastel nursery with an edge, there's no better inspiration to start with than this fuzzy bunny from Bijou Kitty. She's equal parts attitude and sweetness.
Aside from being inspired by her color palette, I also pulled in a few fluffy/textured elements like the rug and pom pom mobile that harken back to her furry coat. And, the most important element here is the introduction of touches of black. Just as her sassy face gives the bunny a bit of 'tude, the black keeps this nursery from going to saccharine.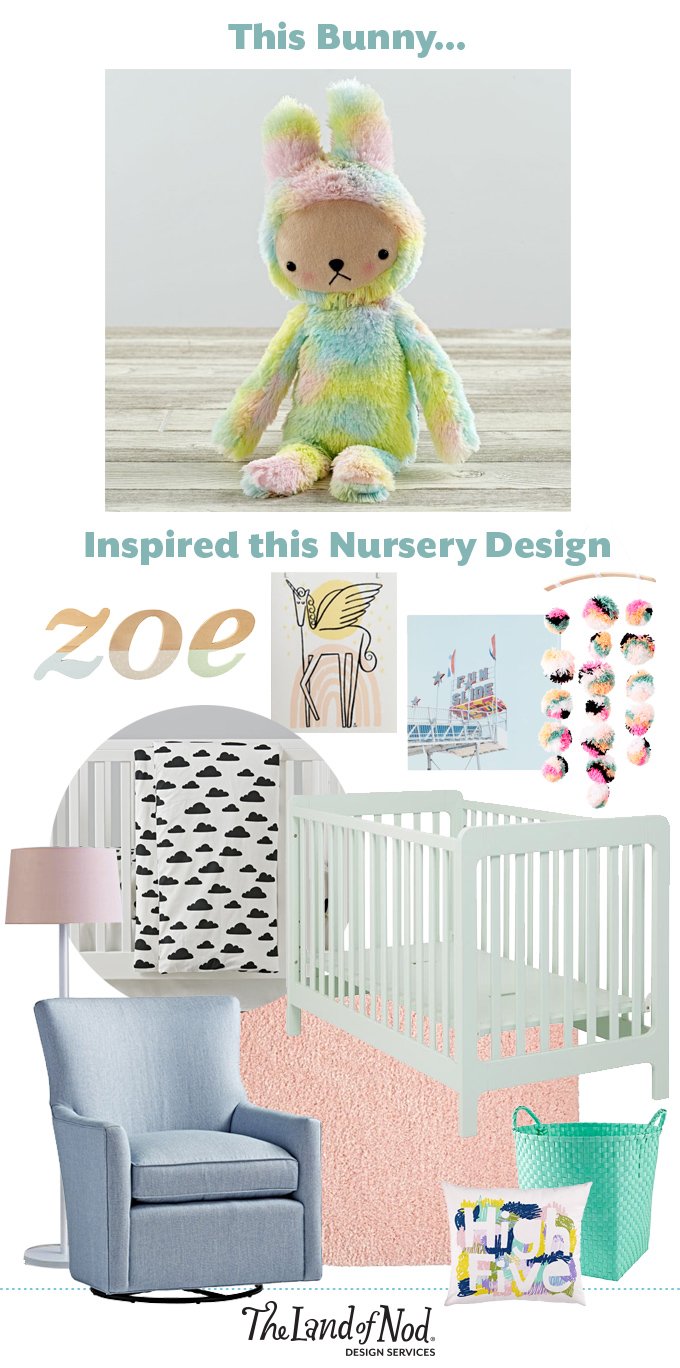 Danielle is the Creative Director at Nod and an over-protective mother of two. She's also completely obsessed with Pinterest, Twitter, Instagram and her Kindle, but not necessarily in that order. Danielle loves to craft, sew and crochet. Her current craft of choice is weaving tiny wall tapestries.