Post by Danielle, The Land of Nod's Creative Director
Illustrations from books are a great place to draw inspiration for nursery design. I love the whimsy and sophistication of this Little Women book cover illustrated by Rifle Paper Company. And, the color palette isn't your stereotypical girls nursery palette, but the deep greens mixed with pale peaches, plenty of neutrals and that pop of gold is nothing short of divine.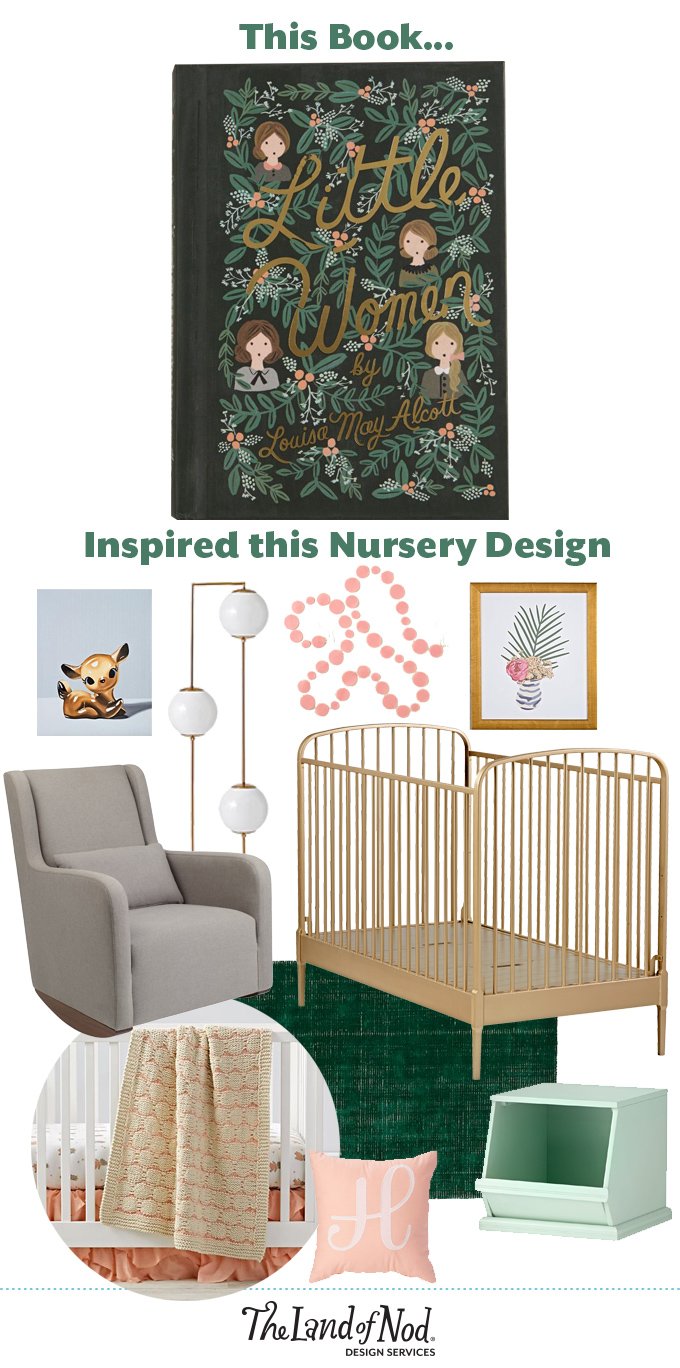 Danielle is the Creative Director at Nod and an over-protective mother of two. She's also completely obsessed with Pinterest, Twitter, Instagram and her Kindle, but not necessarily in that order. Danielle loves to craft, sew and crochet. Her current craft of choice is weaving tiny wall tapestries.