Post by Stephanie, Home Stylist from the Land of Nod's Design Services Team
If your home is the destination for Thanksgiving this year, then you have probably already been working on a scheme for styling your dining table to celebrate the occasion. It's been my experience that the main table gets a lot of press on the big day. After all, it's the primary landing pad for all the good grub, so it's probably a safe bet that the "good china" is going to be making an appearance. This is why, growing up, being stuck at the kids' table was always such a drag. Not only were you miles away from the mashed potatoes, but there was virtually nothing in the way of pomp and circumstance with regard to the tablescape. Maybe a stray paper pumpkin, but definitely none of that fancy dishware used at the main table. While I totally understand not risking the safety of great-grandma's heirloom china in the hands of a five-year-old, there are plenty of opportunities to bring the kiddos into the fun of the feast.
Whether you're game for a bold and bright color scheme, or something more muted and traditional, here are two different takes on a kid-friendly Turkey Day tablescape to help spark some festive décor planning.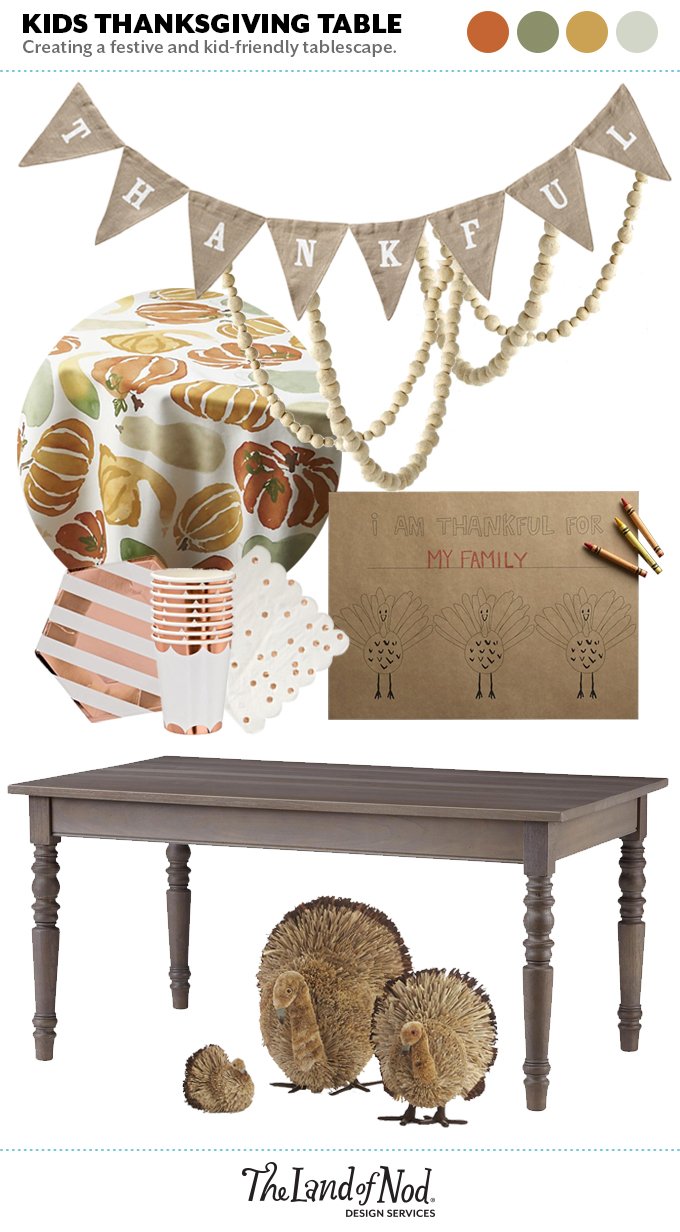 Never underestimate the power of garland to make a party feel festive. Swag a banner proclaiming a Thanksgiving greeting in a doorway or over a fireplace mantle to spread some cheer to your guests.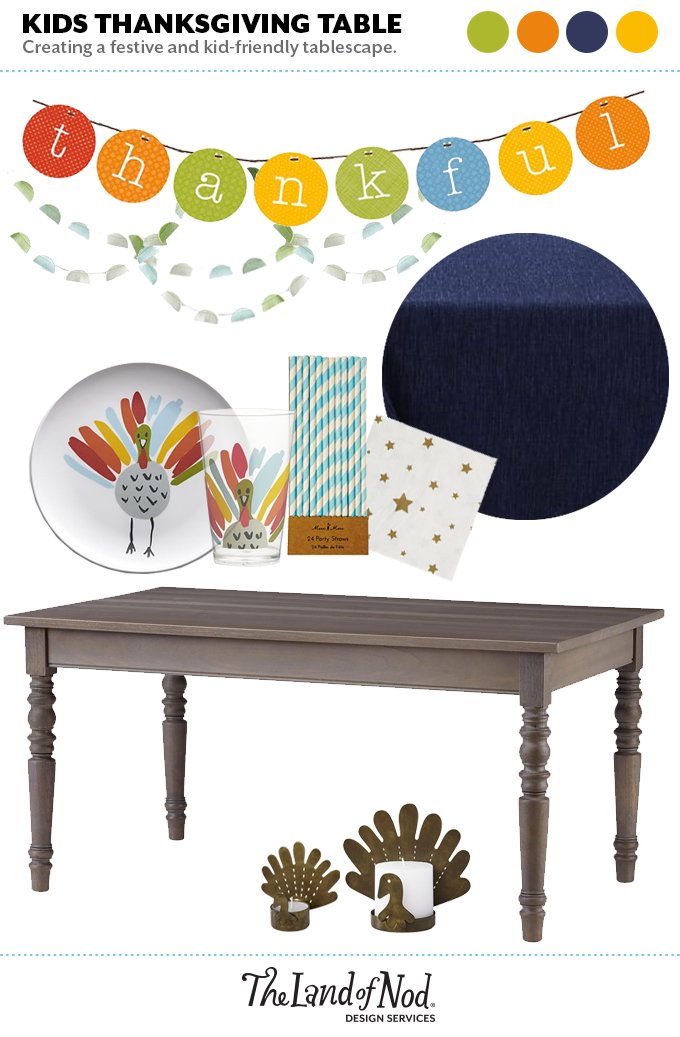 Turkey-printed melamine plates and acrylic cups are perfect for a brightly-colored kids' table. If you're the sort who likes easy clean-up then you could also opt for the neutral Meri Meri rose gold stripped paper plate set. Either option is more festive than the standard grocery store paper plates and is sure to make the kiddos at your party feel special and included.
Happy Styling!
Post by Stephanie Geurkink, Home Stylist & Event Planner  from The Land of Nod's Design Services Team. Our Design Services team offers free one-on-one design advice, mood boards and space planning. You have a room to decorate? They'd love to hear from you. Visit The Land of Nod's Design Services page to get started today.