Post by Danielle Kurtz, Creative Director at The Land of Nod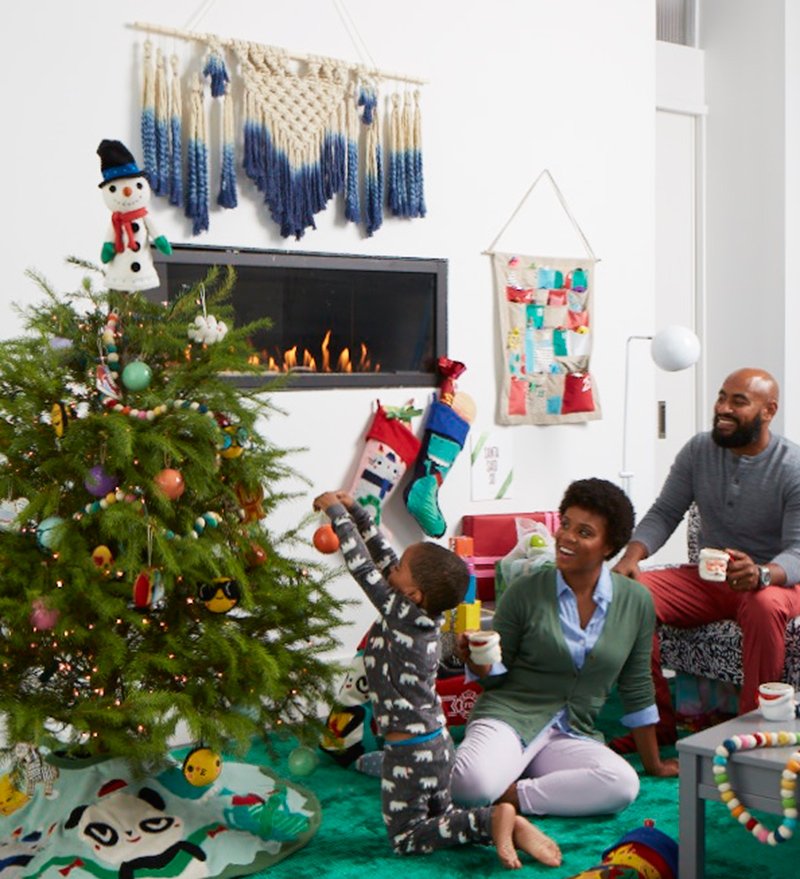 Of course celebrating your first Christmas with a new baby is an important and memorable milestone. But that first Christmas is really about everyone, but baby. On the other hand, when your baby becomes a toddler that's when the real fun begins. For the first time, they can get in on the fun and traditions.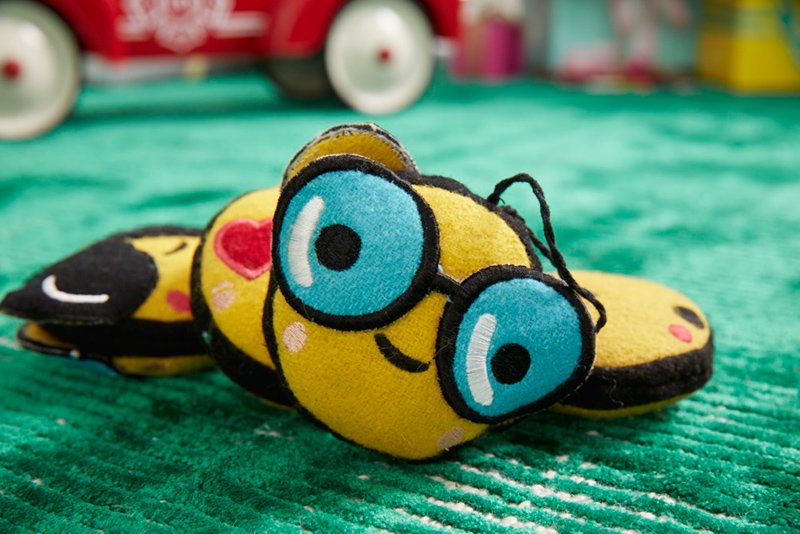 In our house decorating the Christmas tree is one of our favorite family traditions. But, that first Christmas with a toddler, I definitely had to modify my usual game plan. Before having kids my tree was covered in large glass ornaments, painstakingly arranged on my perfectly art-directed tree. Well, as you can imagine, glass, perfectionism and toddlers don't really mix. And the truth was, I was fine with that. I have a handful of fragile ornaments that mean a great deal to me, those went at the top of the tree. The others were really just pretty things without any meaning or soul, so we traded those for new ornaments that my son and I picked out together.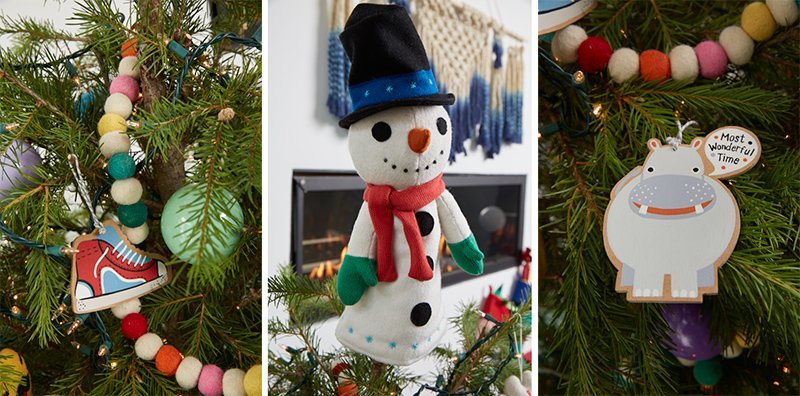 Lucky for me, Nod has tons of adorable ornaments. Many are designed in collaboration with artists. All are beautifully made, AND appeal to the kid in all of us. Plus, they're all crafted with the intent of being handled by kids. Many are made from felt, wood, wool , metal and papier-mâché. So my son, Nathan, and I took a trip to The Land of Nod and I let him pick out ornaments and garlands that he enjoyed.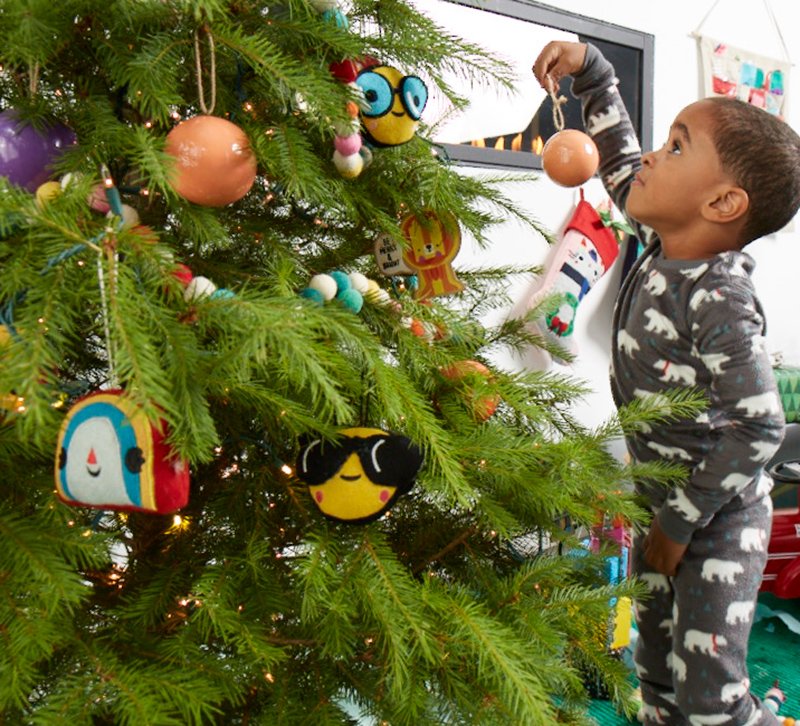 Then, together we all decorated the tree. There were too many ornaments at the bottom of the tree. Some branches had 3 or 4 ornaments all hung on top of each other.  Other branches were completely neglected. And, when my son and I stepped back and looked at the tree, I have to say, it was perfect.
Danielle is the Creative Director at Nod and an over-protective mother of two. She's also completely obsessed with Pinterest, Twitter, Instagram and her Kindle, but not necessarily in that order. Danielle loves to craft, sew and crochet. Her current craft of choice is weaving tiny wall tapestries.