Post by Colleen of Lemon Thistle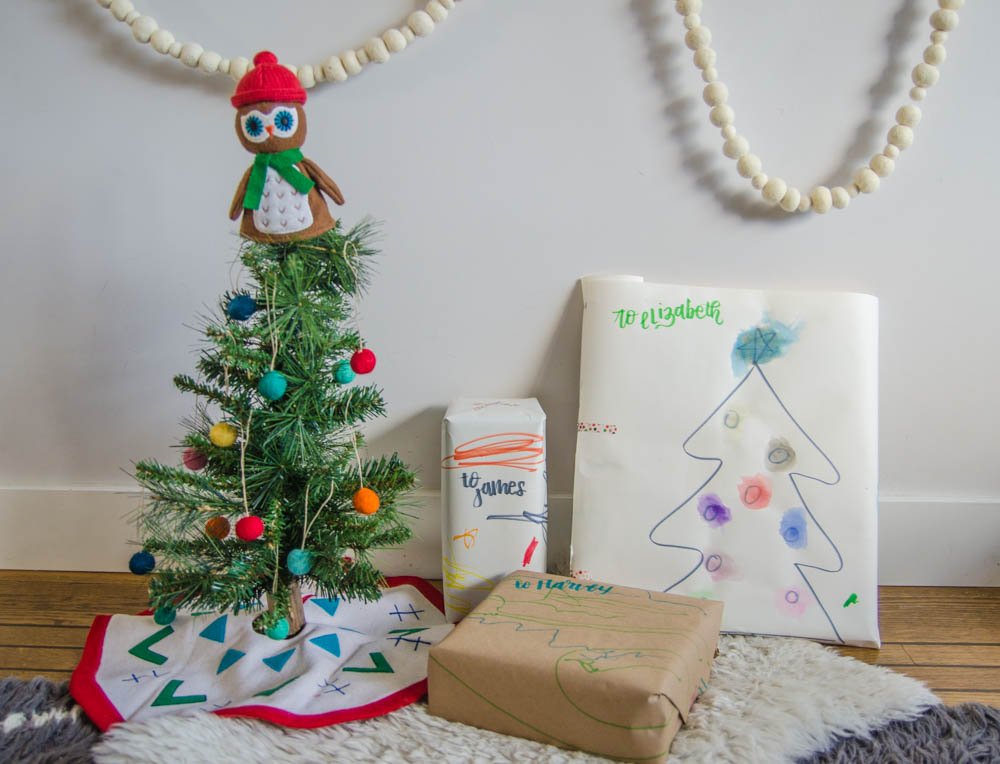 There's something about letting kids create that gives such joy and confidence. It's one of my favorite things to do with my children and if I ask them, they say it's one of their favorites as well. I give them the basic supplies, sometimes some direction, and let them loose! My daughter could create for hours, while my son powers out after about half an hour. They're three years old so the activities aren't too complicated (yet!), but I'm always so impressed with how they each create something so unique.
Since it's one of the values we're working to share with our kids, we try incorporate it into every occasion. I'm a big fan of making gifts for the holidays, but kids crafts aren't the best gift for everyone on your list. But crafty wrap? That's a big YES, I don't care who is on your list!
My kids had so much fun creating special wrapping paper to wrap gifts- and were even more excited to have some special new art supplies to create it with.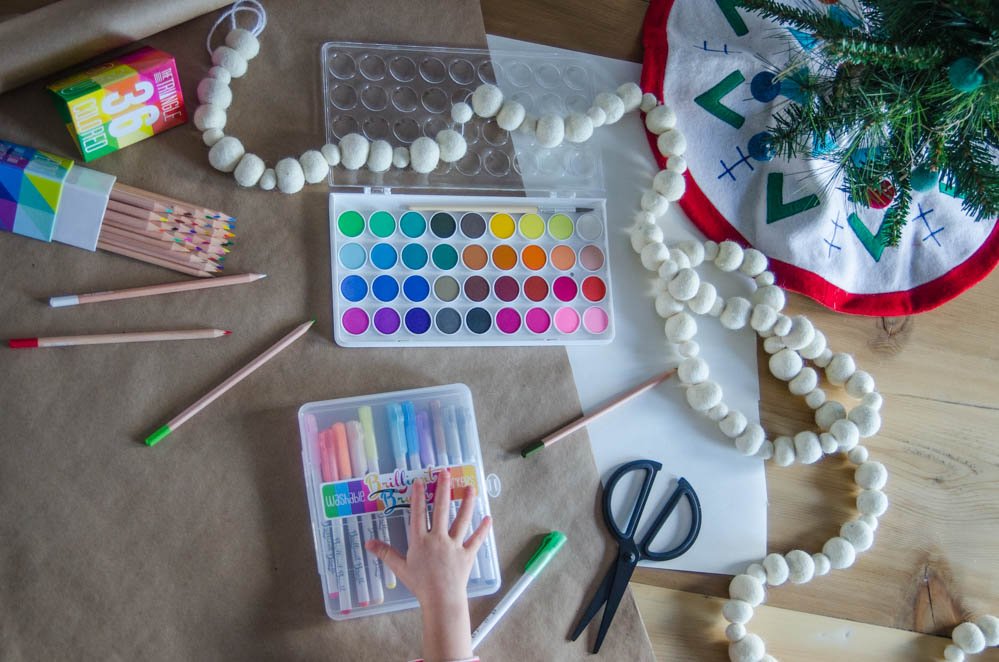 Here's the supplies we used: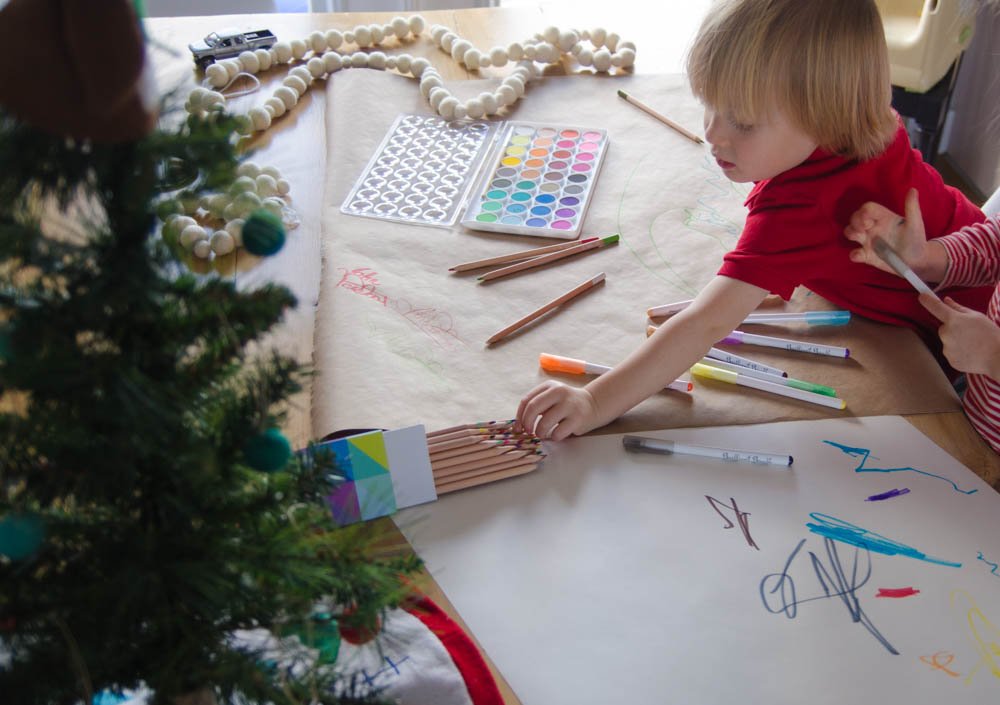 We did two separate 'activities': the first was just to let them go wild and doodle as they pleased – they started this before I'd even finished putting out all the supplies anyway. Speaking of supplies, can we talk about those paint brush markers for a minute? I use brush pens for my hand lettering all the time, and these work just like the brush pens I love (they're just a bit softer) BUT they're so durable, my kids smashed them around the paper and the tips didn't fray. Plus, my kids felt so special when they got their very own 'paintbrush markers'… they showed every adult that came to our house for the next week.
Once they were ready for some direction, I used one of the brush markers and drew out some holiday shapes (trees and stars) then they had fun using the watercolor paint pods to fill them. It's such a simple project and an easy way to let kids explore their creativity and feel like they're giving a special gift- even if it's something you ordered online (like that rad Nod Bingo game!).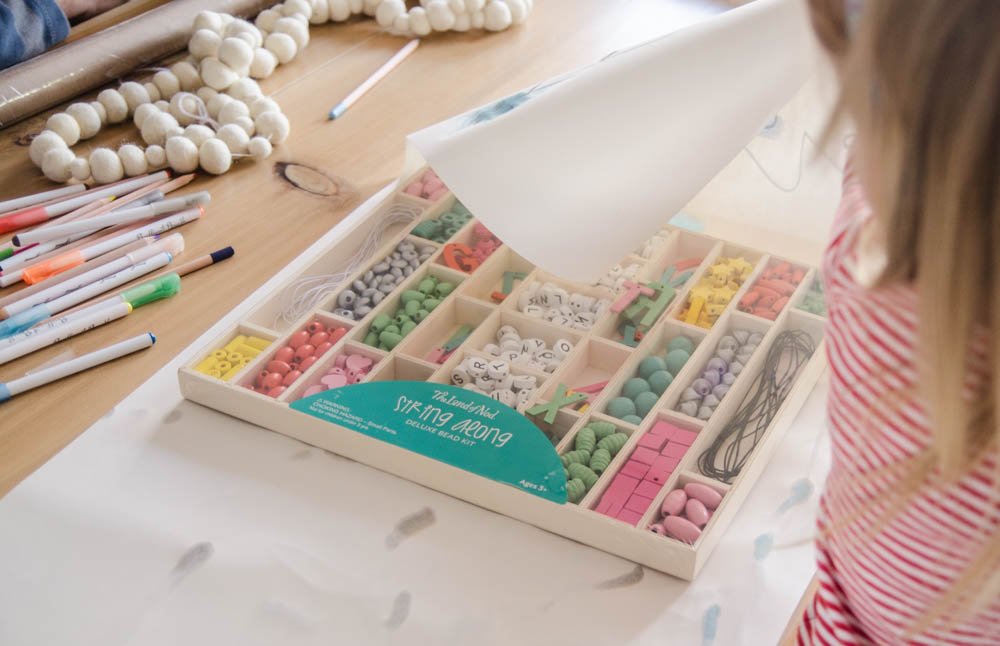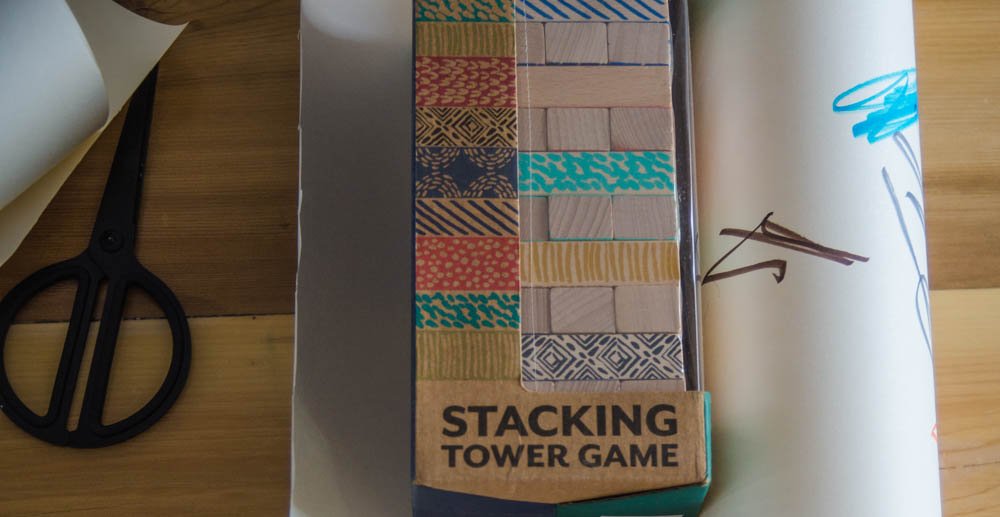 I'm sure if you kids are older (ahem, not three) you'd have some gorgeous looking winter scenes and patterns on your wrap. You could even get crazy and give them pom poms with glue to add on… or ribbon!
Colleen is a wife, Mama to twins with one on the way, and the DIY and lifestyle blogger behind Lemon Thistle where she shares printable art and hands on tutorials for DIY home decor, parties and gifts. Colleen believes you can have a beautiful life, home, and party without spending a lot- we're keeping it real on a budget so everyone can join in on the fun.