Post by Danielle Kurtz, Creative Director at The Land of Nod
As soon as I saw our new Caterpillar Tummy Toy, I knew it would be the perfect inspiration for a nursery design. I always love a good dose of black and white in the spaces I create, and I'm a sucker for bold, graphic patterns. Plus, this little guys has so many cute playful elements (his sweet face, that bug on his back, a MUSHROOM!!) that are great inspiration for a nursery. So, I use the colors, patterns and playfulness to put together a room that is modern and lighthearted. Just enough white to keep it calm, but a riot of color mixed in to keep it cheerful.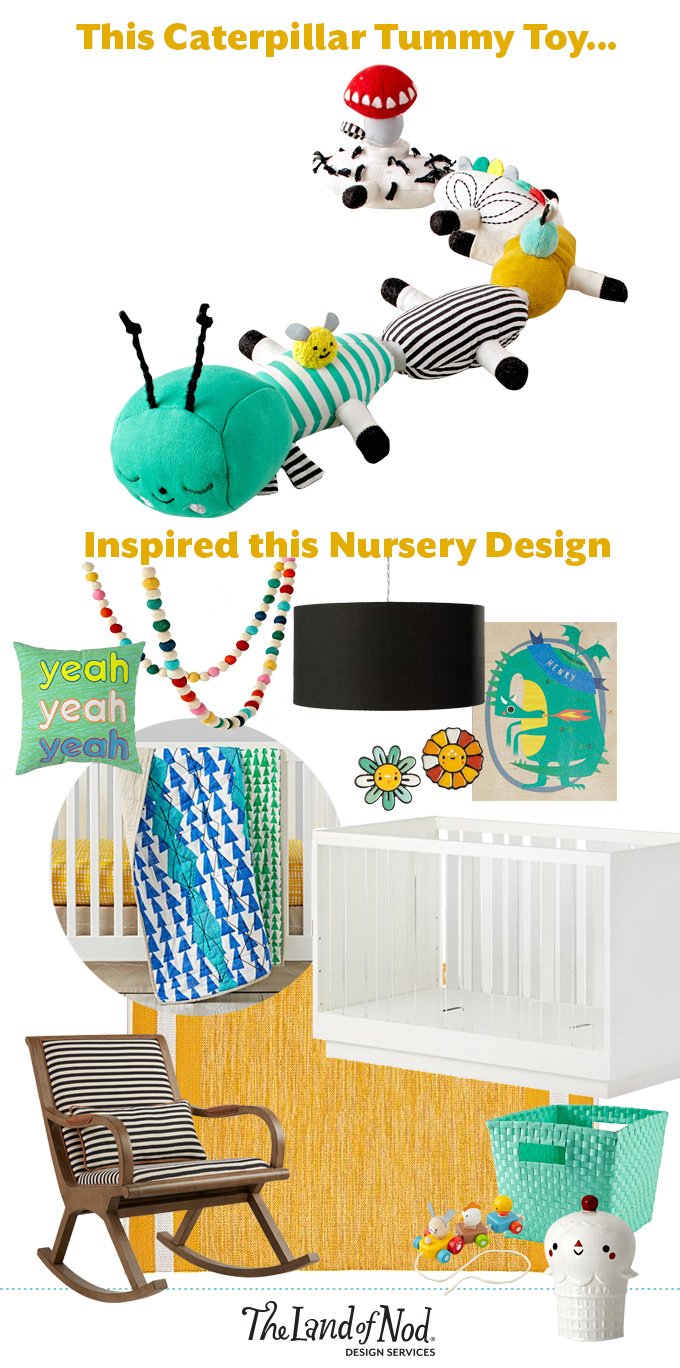 Danielle is the Creative Director at Nod and an over-protective mother of two. She's also completely obsessed with Pinterest, Twitter, Instagram and her Kindle, but not necessarily in that order. Danielle loves to craft, sew and crochet. Her current craft of choice is weaving tiny wall tapestries.