Post by Danielle Kurtz, Creative Director at The Land of Nod
I just adore this papier-mâché tiger head. It's based on an illustration by the lovely and talented Sarah Walsh. And, it's made and painted completely by hand. So each is truly a work of art. With all that craft in one adorable tiger head, I think it's the perfect inspiration for a nursery design. The color palette is unusual, a modern take on a traditional bright palette. With the introduction of black and white, it's easy to keep the design looking graphic and bold. Also, I love the geometric patterns used in the design, and was inspired by those repetitive patterns when choosing the items for this nursery design. Modern and playful, the perfect combination.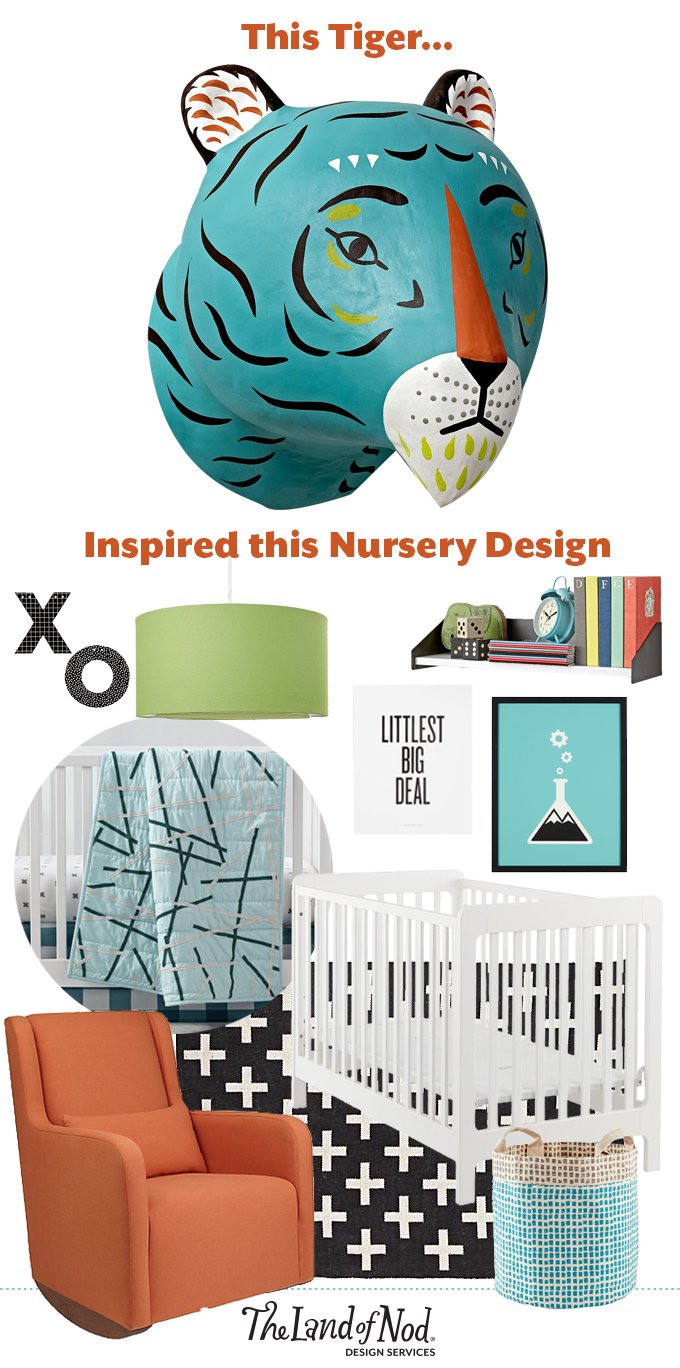 Danielle is the Creative Director at Nod and an over-protective mother of two. She's also completely obsessed with Pinterest, Twitter, Instagram and her Kindle, but not necessarily in that order. Danielle loves to craft, sew and crochet. Her current craft of choice is weaving tiny wall tapestries.