Post by Danielle Kurtz, Creative Director at The Land of Nod
An article of clothing or a picture of an outfit can be great inspiration for designing a room. I love how playful these PJs are, but the colorful palette is tempered with a good bit of neutral.  Taking cues for the bright poppy colors balanced by khaki and navy blue, I pulled together a nursery that could work for a girl or boy, and would easily transition to a big kid room. I also took cues from the star motifs and added a few celestial elements to the décor.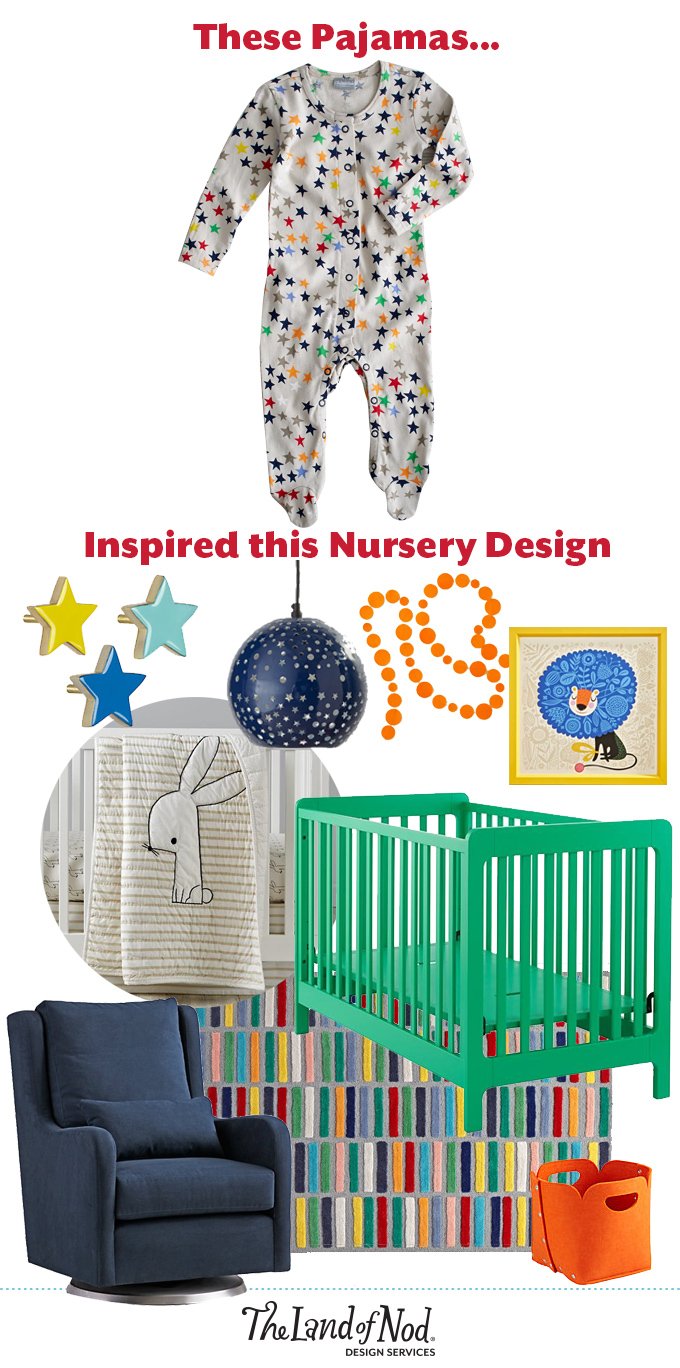 Danielle is the Creative Director at Nod and an over-protective mother of two. She's also completely obsessed with Pinterest, Twitter, Instagram and her Kindle, but not necessarily in that order. Danielle loves to craft, sew and crochet. Her current craft of choice is weaving tiny wall tapestries.