Post by Danielle, Home Stylist from The Land of Nod's Design Services Team
When creating a sweet, feminine nursery for your little one, you can't get much girlier than using soft shades of pink with floral accents. The perfect complimentary color to this palette is grey, with smaller gold and white accents to keep everything feeling very soft and serene.
The grey balances out the blush color and provides a classic, neutral foundation that can be easily swapped out for other colors when the nursery transitions to a big girl room. One of our favorite wall colors to use for a nursery is Benjamin Moore Graytint because it is so versatile.
Mixing various shades of pink and grey is a great way to give the room a more layered look–don't stress about finding pieces that are the exact same hue, just make sure they are similar in tone. For example, the pink used here is a soft, blush shade and would not pair well with a bright, bubble gum pink.
When incorporating touches of color, don't overlook the smaller details such as toys and storage systems–sometimes a hamper or pair of shoes on a floating shelf makes for the ideal accent piece.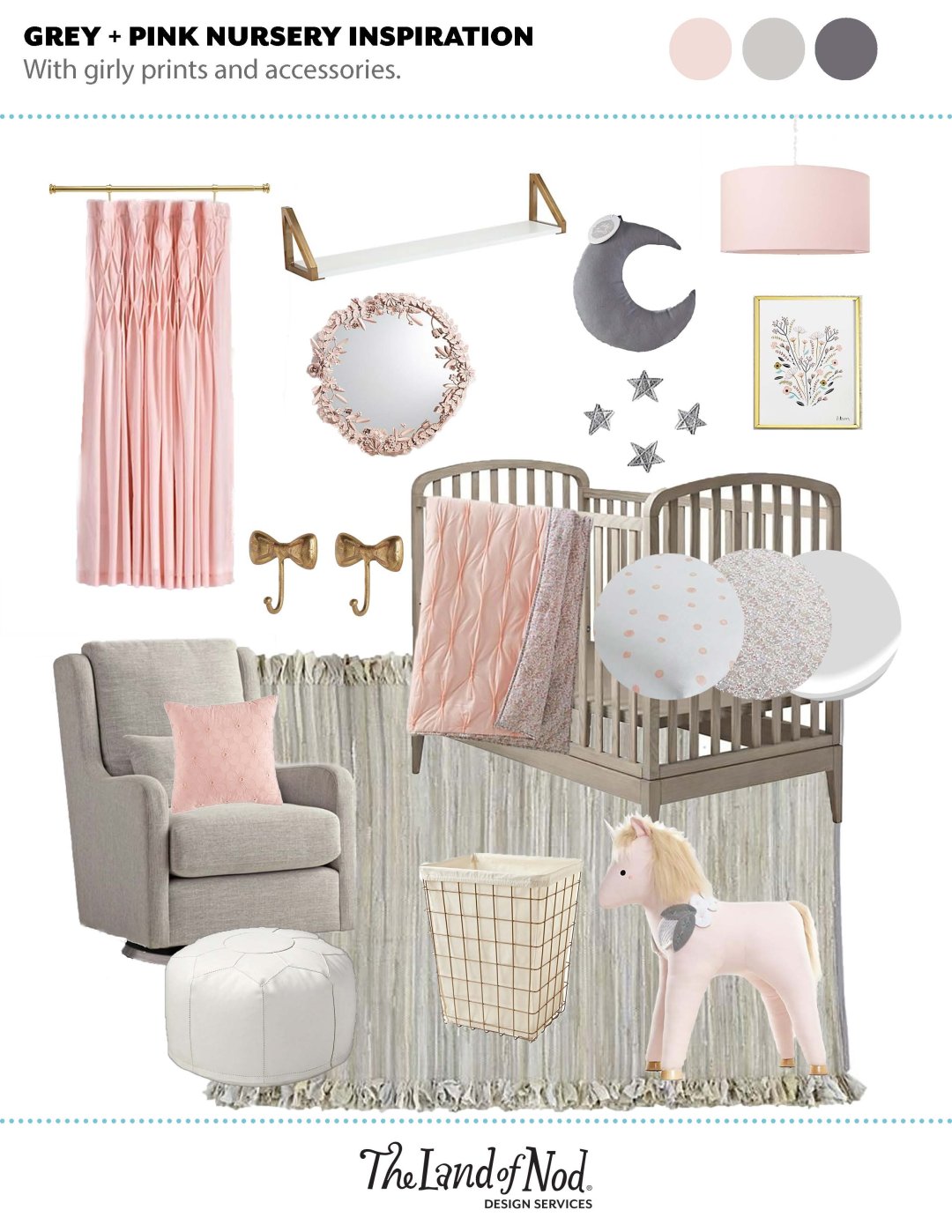 Post by Danielle Reidy, Home Stylist  from The Land of Nod's Design Services Team. Our Design Services team offers free one-on-one design advice, mood boards and space planning. You have a room to decorate? They'd love to hear from you. Visit The Land of Nod's Design Services page to get started today.