Post by Danielle, Home Stylist from The Land of Nod's Design Services Team
Mixing in a variety of textures and tones is a must with any design, no matter what color palette you're working with. By bringing in metallic accents you'll add depth and visual interest to the space. If your room could use a little pop of gold, try a few of the these accessories and don't worry if you already have chrome, brass or copper in the room– it's absolutely okay to mix different shades of metal.  In this round-up, I've selected a few of my go-to accessories that bring in just the right amount of gold to a nursery or big kid's room. Keep in mind that you don't want to over do it, so start by choosing 3-4 metallic pieces to incorporate!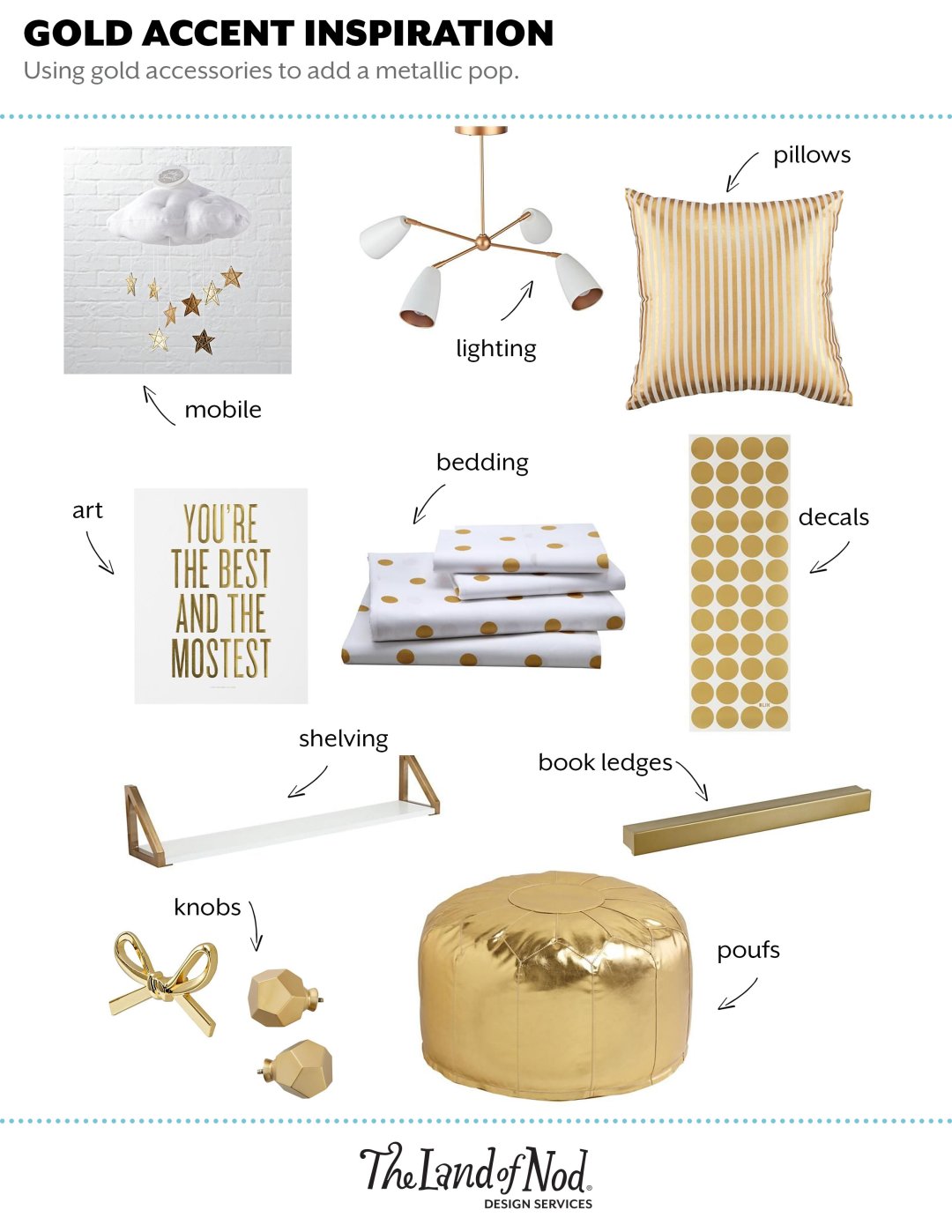 Post by Danielle Reidy, Home Stylist  from The Land of Nod's Design Services Team. Our Design Services team offers free one-on-one design advice, mood boards and space planning. You have a room to decorate? They'd love to hear from you. Visit The Land of Nod's Design Services page to get started today.