Post by Danielle, Home Stylist from The Land of Nod's Design Services Team
Mint is one of those colors that can be either invigorating or soothing depending on how you use it. It can be paired with bright, lively colors to create a playful space or with softer, delicate tones for a more serene feel. When decorating with mint, it's fun to pick a complimentary color or two, or even start with patterned wallpaper for inspiration.
For this little girl's nursery, we chose a sweet floral pattern as the backdrop and paired with furniture and accessories that tied in with the different shades of mint, peach and coral. If wallpapering feels like too big of a project, a coat of Benjamin Moore's Irish Mint makes a great foundation for designing your mint nursery.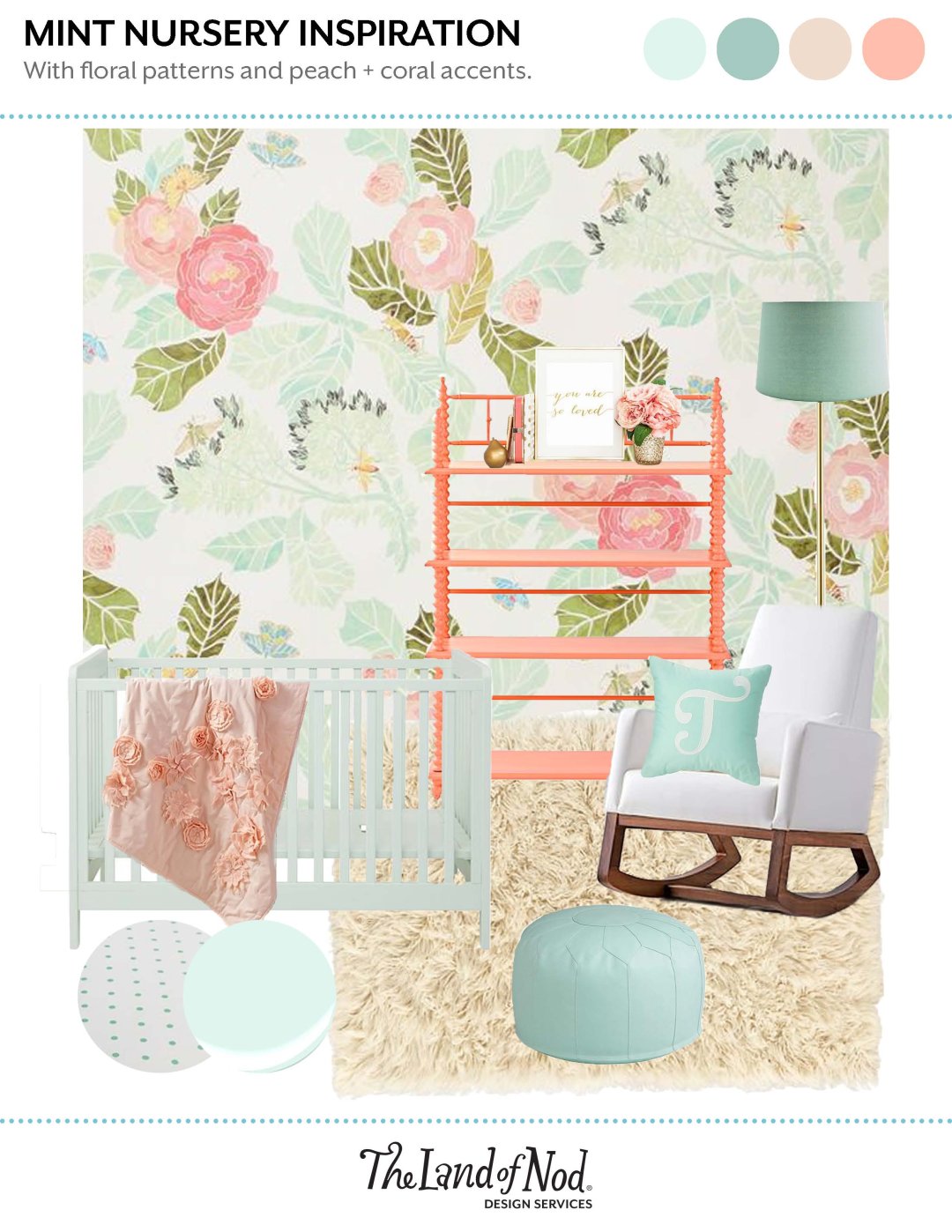 Post by Danielle Reidy, Home Stylist  from The Land of Nod's Design Services Team. Our Design Services team offers free one-on-one design advice, mood boards and space planning. You have a room to decorate? They'd love to hear from you. Visit The Land of Nod's Design Services page to get started today.