Post by Danielle, Home Stylist on The Land of Nod's Design Services Team
It's easy to reach straight for a shade of pink when putting together a baby girl's nursery. If you want your design to have a more distinct feel, using purple is a great alternative!​​ Taking inspiration from this Peacock Baby Quilt, I played with complimentary hues of purple to create a boho chic nursery for a little girl. The pretty shades of purple mixed in with a touch of mint makes for a unique and serene retreat for baby girl to curl up in. To make the room extra whimsical, try bringing in a wallpaper with similar colors and an interesting pattern. I recommend choosing one wall to feature the wallpaper and balancing the pattern with a soft shade of paint on the other walls. I like Benjamin Moore's Heaven, which I used in this nursery design. The pale blue tone helps to diversify the color palette and balances the purple rug + pouf so the space isn't wall-to-wall purple.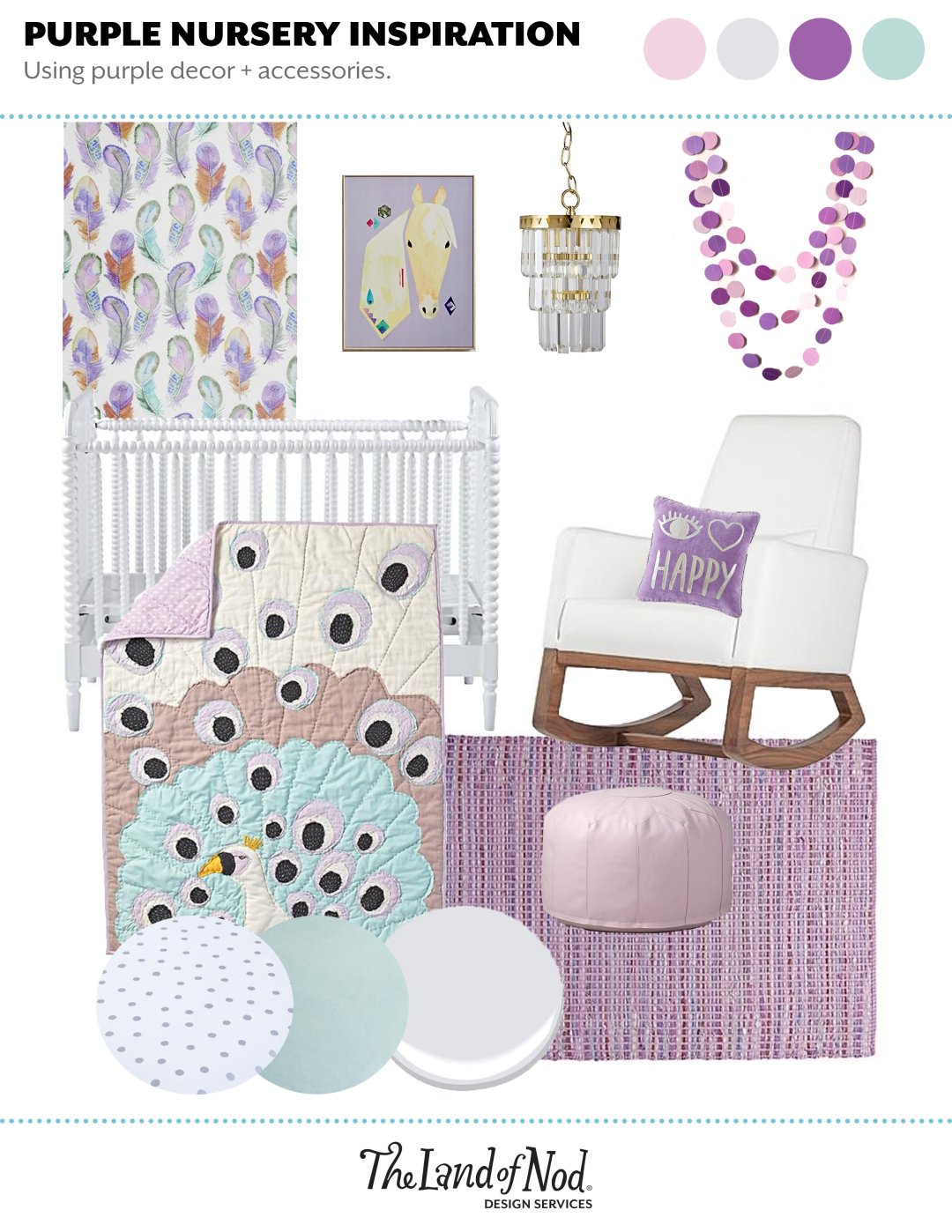 Post by Danielle Reidy, Home Stylist  from The Land of Nod's Design Services Team. Our Design Services team offers free one-on-one design advice, mood boards and space planning. You have a room to decorate? They'd love to hear from you. Visit The Land of Nod's Design Services page to get started today.